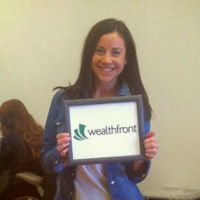 Critics say free planning is everywhere  these days -- including firms, like Betterment, that provide humans to answer planning-related questions.
December 18, 2018 — 1:28 AM UTC by By Lisa Shidler
Brooke's Note: Wealthfront is sometimes almost cartoonishly sharp-elbowed in the way it handles queries from analysts and reporters. It starts with co-founder, Andy Rachleff, and extends beyond. At the water cooler of the elbowed, everybody has an entertaining story. For now, we can all ...