MEDIA KIT
OVERVIEW
RIABiz is unique among the advisory market's web publications in that we are not all things to all financial advisors. We are the website where the top 20% of advisors who conduct 80% of the business go to find content that reflects their energy, ambition and professionalism.
RIAs – short for registered investment advisors -- are the discrete slice of financial advisors that comprise our reader base. Rather than being the Amazon.com of financial news, RIABiz provides our readers with a select but steady flow of breaking news features and opinion pieces for, by and about RIAs and the businesses in their orbit.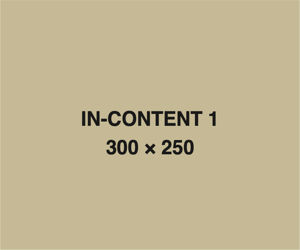 We cover the bread-and-butter topics that affect our readers' businesses and bottom lines: fintech, 401(k)s, TAMPs, regulatory compliance and asset custody. RIAs care about these matters and so do we. RIABiz also covers – with gusto -- breaking deals, hot trends and career moves in an advisory sector where mom-and-pop practices co-exist – and are quickly drawing even with -- billion-dollar AUM firms.
Holding fast to a content-first, sector-exclusive approach is how we best serve our two valued constituencies: readers and advertisers.
RIABiz readers receive a potent yet measured intravenous drip of essential information. Advertisers get pure access to these targeted readers in a business model on the right side of regulatory history -- readers who are an ideal fit for premium advertisers who seek to build long-term relationships with the RIA market.
---
WEBSITE BANNERS
Average Monthly Unique Visitors: 113,514 (monthly average from July to December 2021)
Source: Google Analytics
Banner schedules will always set up as Run-of-Site (ROS) at $155/cpm:
| | | |
| --- | --- | --- |
| Header | 728x90 | $155/cpm |
| Right-Rail 1 | 300x250 | $155/cpm |
| In-Content 1 | 300x250 | $155/cpm |
| Right-Rail 2 | 300x600 | $155/cpm |
| In-Content 2 | 728x90 | $155/cpm |
| Right-Rail 3 (anchored) | 300x600 | $155/cpm |
If an advertiser wants to utilize only a specific placement from above, versus ROS, then the premium rate is $165/cpm.
ARCHIVE - MONTHLY SPONSORSHIPS
Includes a top leaderboard (728×90) banner and a top half-page (300×600) and an anchored half-page (300x600) banner on the home page of the section. Also, sponsors will receive a linked logo and sponsorship recognition on the home page of the section.
The available Archive and Section sponsorships for 2021-22 are:
| | |
| --- | --- |
| White Paper Postings | $3,000/mo. |
| RIABiz Directory | $2,500/mo. |
| People Moves | $2,500/mo. |
| Breakaway Stories | $950/mo. |
| Conferences | $950/mo. |
| ETFs | $950/mo. |
| 410K | $950/mo. |
| Hybrid RIA | $950/mo. |
| RIA Compliance | $950/mo. |
| RIA Custodians | $950/mo. |
| Robo Advisor | $950/mo. |
| TAMPs | $950/mo. |
| Technology | $950/mo. |
| Women In Wealth Management | $950/mo. |

RIABiz TODAY – DAILY EMAIL
Our daily email, RIABiz Today, is successfully received by 14,500 (100% opt-in) subscribers for each deployed edition. Sponsorships run the entire month within the same sponsored placement. There are only 3 available 728x90 leaderboard placements in RIABiz Today during each month of the sponsorship. On the average, there are 20 editions of RIABiz Today sent out each month.
Creative can be switched out during the month.
Monthly Rate per each 728x90 leaderboard placement: $7,500
DEDICATED/CUSTOM EMAIL
For each deployment, our Dedicated emails are successfully received by over 13,500 subscribers on our DEDI list. 100% are opt-in to receive 3rd party emails via RIABiz.
No list segmentation is available.
Total cost: $4,000 per deployment.
Creative submission: HTML – file is due 5 days prior. All pixels/trackers must be embedded prior to sending HTML file to RIABiz.
If RIABiz has to implement any trackers/pixels, or make any creative changes to the submitted HTML file, then the extra cost is $100 per drop.
A/B splits are an additional cost of $400 per drop.
Use of a suppression list is an additional cost of $400.
RIABiz reserves the right to reject any submitted creative.
RIABiz will accommodate any day of the week when deploying DEDIs.
Cancellation deadline is 5 business days prior to deployment date. Any cancellation occurring within 5 business days of deployment date will be charged the full rate of $4,000 plus any additionally-performed production charges.
LEAD-GEN PLUS program for dedicated emails is now available. Advertiser receives an additional 8 data points for every unique click of their RIABiz-sent DEDI. More details are available.
The total cost for a Lead-Gen+ DEDI is $6,000.
RIABiz NATIVE AD PROGRAM
Our native advertising program is a simple solution which allows marketers the opportunity to distribute their own content directly to the readership of RIABiz. We will create the banner (728x180) utilizing assets provided by the sponsor. The fixed banner will run ROS on RIABiz. Plus, the banner will run in the daily email RIABiz Today for one month, giving the sponsor a 100% SOV throughout length of their schedule.
ROS placement of the Native ad banner will be:
Home page – placed after the 3rd article
Article page – embedded within article
RIABiz Today placement:
Will be placed in every sent edition of our daily email during the monthly campaign.
Creative:
RIABiz will produce all creative from sponsor-supplied assets. Before the start of the campaign, the final version of the banner must be approved by sponsor.
Cancellation deadline is 30 days prior to the deployment date on the 1st of the month. Any cancellations occurring within 30 business days of deployment date will be charged the program's full cost.
Native Ad Program Cost (one-month schedule): $14,000
RIABiz WEBCAST SERIES
Our webcast series presents marketers with a turnkey program to connect with the RIABiz audience. Sponsorships are available. A sponsorship of a RIABiz webcast includes lead-gen+, branding exposure, turnkey production, ROI event report, and post-event exposure. Please contact us for more details.
Webcast Sponsorship Cost: $18,000
RIABiz WHITE PAPER LIBRARY
This lead-gen program allows advertisers to promote their white papers to the RIABiz readership. The monthly sponsorship includes:
A link to client-hosted white paper, or a pdf of the white paper that can be hosted by RIABiz.
Logo, head shot, title and detailed description on the White Paper Library home page.
Inclusion of white paper, logo, head shot and description in the weekly White Paper Digest sent out 4Xs per month to our 12,100 DEDI opt-in list.
Monthly cost: $3,000
LEAD-GEN PLUS program for White Paper Library is now available. Advertiser receives an additional 8 data points for every white paper download. More details are available.
The total cost for a Lead-Gen+ White Paper LIbrary is $5,000.
For more information regarding our available advertising and marketing programs:
Frank Noto,
frank@RIABiz.com
415.389.8206
---
RIABiz DIRECTORY LISTINGS
Premium, expanded directory listings are available for $950 per year. Micro-site Premium listings include an expanded Q&A section, and the ability to attach your logo and photos of your team. They also get more exposure around the site.
Micro-Site Premium Directory Benefits:
Links to 'related articles' about your firm
Works like a micro-site with expanded Q & A section
Photos of your executive team and your company logo
Exposure on right-side rail within the RIABiz Directory module that appears on each page of RIABiz – Rotating Premium listings
Exposure at bottom of our RIABiz Today E-newsletter – Rotating Premium listings
Ability to link your White Paper/Case Studies to your listing
Contact Us
For more RIABiz Directory information, contact:
---
All creative assets must be submitted using the relevant links below. No exceptions. If there are any issues in the submission process, please email tech support at engineering@RIABiz.com
ROS Banners - email images, tags, urls, etc. to:
RIABiz Today (Daily eNewsletter)
Dedicated/Custom emails (DEDI)
Native Advertising Banner
WEBSITE/ROS BANNERS:
We accept static or animated image banners, JavaScript banners, and HTML5.
We allow for looping, with a rotation limit of 3Xs and 10 seconds per loop.
RIABiz no longer accepts Javascript and banners with flash.
When using 3rd party tags, we recommend the use of HTML5.
Images:
GIF, PNG, or JPEG. The max file size is 40KB.
Third-Party Tags:
For ROS banners, we can accommodate JavaScript/HTML5 tags. The max file size is 40KB.
All assets for ROS banner schedules are due at least 5 days prior to the start of a campaign. Failure to provide correctly-format- ted, timely assets may affect the initial delivery of your campaign.
MOBILE & TABLET/ROS BANNERS:
The technical specs remain the same for mobile and tablet devices.
We encourage you to consolidate branding, including colors, messaging, images, across ads of various sizes to ensure that the audience distinctly recognize your campaign regardless of what device is being used to access RIABiz.
All assets for ROS schedules are due at least 5 days prior to the start of the campaign.
Failure to provide correct, timely assets may affect the initial delivery of your campaign. Failure to provide mobile/tablet creative sizes may reduce delivery by as much as 40%. Users reading from mobile/tablet devices are an integral part of the overall RIABiz readership.
DESKTOP, TABLET & MOBILE BANNER DIMENSIONS
All ROS schedules will be delivered on desktop, tablet and mobile platforms, unless specified by an advertiser. We require two separate ad sizes for each ROS placement schedule. Below is the corresponding sizes requested for each:
| Placement | Desktop Size | Tablet & Mobile |
| --- | --- | --- |
| Header | 728x90 | 300X250 |
| Right-Rail 1 | 300x250 | 300x250 |
| In-Content 1 | 300x250 | 300x250 |
| Right-Rail 2 | 300x600 | 300x250 |
| In-Content 2 | 728x90 | 300x250 |
| Right-Rail 3 | 300x600 | 300x250 |
RIABiz TODAY BANNERS:
We accept GIF images - static or animated.
No flash allowed.
Max file size of 40K for all banners in our daily email.
Third party 1×1 tracking pixels for email banners can be accommodated. Please send with creative.
All assets are due at least 5 days prior to the 1st of every month.
RIABiz TODAY BANNER DIMENSIONS
For all three leaderboard placements in RIABiz: 728x90
DEDICATED/CUSTOM EMAILS:
Please submit final creative in an HTML format. All links/trackers/pixels must already be embedded in the HTML file before submission to RIABiz.
A test will be sent for final approval before deployment date.
LOGO FOR A SECTION SPONSORSHIP:
Please send a logo on a transparent background in .png format.
The most accommodating logo size to send is 200x50, which does not need to include in-built padding. We will then downscale the image as needed.
SUBMISSION OF ALL CREATIVE ASSETS: All assets must be submitted using the links displayed at the top of the Tech Specs section. If any questions -
For ROS and website banners - regarding all technical-related questions, please contact:
adops@RIABiz.com
For White Paper Postings, Native Banners, Dedicated Emails, and RIABiz Today placements - regarding all technical-related questions, please contact:
engineering@RIABiz.com

Contact Us:
For all general technical questions, please contact:
Terence Hong - Head Site Engineer
engineering@RIABiz.com
647.993.1498