Guy Benstead (with George Gay on right): [The move to Orlando for 2020] it rankled some of the old guard RIAs who have been at the vanguard of the SRI movement.
Brooke's Note: I admit I am a skeptic about socially responsible investing. That unfounded skepticism has cost me. The best example of my brick-headedness on this matter goes back to around 1996. I was working for about $23,000 a year for the Central Penn Business Journal as the York, Pa. bureau, from an office in a basement. That sounds bad maybe until you consider I was able to rent a good junk of a real brownstone by the city library for about $250 a month. What I hated about the place, however, was the local paper manufacturing plant. The sulfurous smell it emitted was unbearable at times and it turned the river in York -- the Codorus -- a Sharpie-black color, apparently from the pigment in wood sucked out of white paper. Locals called it the Inky Stinky. When I interviewed people in York, some said they liked the sulfur smell...that it smelled like money to them. Deciding that I should be compensated from breathing death fumes, I bought stock in the company from what little savings I could scrape up. Recently I checked the stock price and it's barely budged in all these years. What a waste all the way around and my dismal experience is born out in studies showing green and making green go together.
Socially responsible investing (SRI) has hit a watershed. This year will mark a record for flows into sustainable funds, according to new Morningstar research.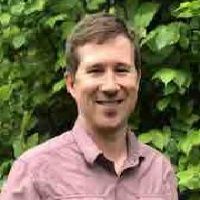 The growth is reflected in the popularity of the SRI Conference, the nation's largest and oldest financial industry gathering devoted to socially responsible investing.
In fact, FOLIOfn, Inc. (now Folio Financial), which acquired the conference in 2016 as part of its purchase of First Affirmative, struck the only sour note when it announced it's moving the event from the upscale Broadmoor Hotel & Resort in Colorado to the decidedly middle-market warren of Disney World.
"I have clients who wouldn't have Disney in their portfolio," sniffed one advisor. see: Oisin's Bits: Sierra Club slams Larry Fink's 'lip-service' to green future
"The growth is good and exciting, but it's different," added Collin Todd, a First Affirmative advisor who has attended several SRI conferences. "It's the change we've all wanted to see but as the conference becomes more mainstream, we're losing some of the community that drew us here."
More than 900 attendees—an eclectic mix of RIAs, brokers, asset managers and members of mission-driven organizations-- set the new record. Attendance was up 23% from 2018. See: (Updated) Eavesdropping on SRI in the Rockies: SRI's surprising growth, changes in the sector, and the question: How do you handle BP in a portfolio?
"Not everybody is going to buy into the Conference, but those that do are 'perfectly ruined,' because it's tough to go back once you've seen how investing can be," said Alex Neckels, an executive at ImpactAssets, a $1 billion impact investing firm.
"I think that the announcement of the Orlando venue was a surprise to many advisors, but that they will get over it as next year's plans come together," said George R. Gay, a West Point graduate and former U.S. Army Officer, started the SRI Conference in 1990.
Tripling growth
The estimated flows into the 288 open-end and exchange-traded sustainable funds available to U.S. investors reached a record $13.5 billion through September, wrote Jon Hale, head of sustainability research for Morningstar.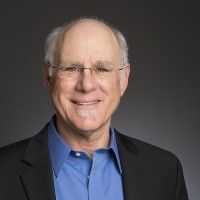 "There's no doubt SRI and ESG (Environmental, Social, and Governance) factors are moving into the marketing and investment processes of larger RIA firms," said Bob Helmuth, vice president, Impax Asset Management LLC | Pax World Funds. "No one wants to be caught without an answer when a prospect or client asks about [modes of conscience investing.]"
"Prior to this year, flows had never topped $2 billion in any quarter, and the calendar-year record, set in 2018, was just $5.5 billion," Hale added. "Sustainable funds are on track to triple that in 2019."
Hale cited a September Morgan Stanley survey of U.S. investors.
"The first time Morgan Stanley surveyed investors, in 2015, an impressive 71% said they were interested in sustainable investing, but only 19% said they were "very" interested," the Morningstar report said.
"In this year's survey, a total of 85% said they were interested in sustainable investing with 49% now saying they were "very" interested. Those are significant changes over a short period of time and an indicator that more investors are ready to take the plunge into sustainable investing, if they haven't done so already."
One booster: studies prove that returns don't suffer by investing in green fashion, according to S&P Gloabl Market Intelligence.
Big tent
Encamped below Pikes Peak and Cheyenne Mountain on the 3,000-acre Broadmoor campus, the conference has long appealed to the non-conforming appetites.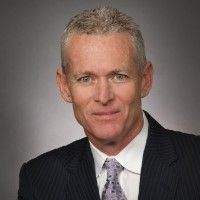 "With this conference we've created a 'big tent' that covers the entire SRI sector, which has led to growth of the industry across the board," said Gay, who is also CEO of First Affirmative Financial Network, which oversees more than $1 billion in assets under management and advisement.
"From just 45 attendees at our first conference, we've been able to create a welcoming community, which sets our event apart from other financial services conferences."

The conference's theme "From Evolution to Revolution," captured the the two meta-factors driving SRI growth -- values-sensitive women and millennials. Both are on the precipice of controlling the majority of the nation's wealth against a backdrop of accelerating climate change and other social issues.

"Sustainable investing is no longer niche," said Folio Institutional President Greg Vigrass. "The desire of investors to align their portfolios with their values is moving rapidly from concept to action."
Bank of America predicts a $20 Trillion "tsunami" to wash into SRI over the next 20 years. "Investors are getting serious about SRI and advisors need to do the same," Vigrass said.
Water, water everywhere
Water was the subject of several conference sessions, but a mainstage talk by Gary White, who co-founded Water.org and WaterEquity with actor Matt Damon, plunged the depths of this topic.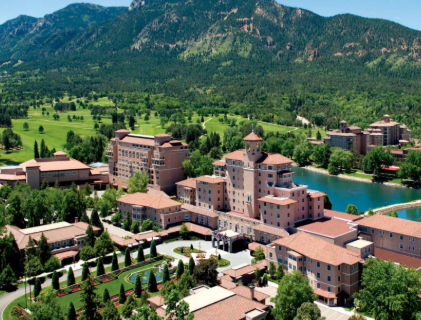 WaterEquity funds invest in a portfolio of financial institutions and enterprises in India, Indonesia and Cambodia. At the conference, the firm launched the WaterEquity Global Access Fund, a new $150 million impact investment fund.
As thoughts of recession loom, White said that advisors searching for non-correlated asset classes should consider water and investments in funds that meet basic needs for people in developing countries.
"Investing in people living in poverty is a way to obtain consistent returns and measurable impact," White said.
On day two, the event appealed to more mainstream advisor tastes.
Leveraging influence
Devean George, a three-time NBA Champion with the Los Angeles Lakers, led an all-star panel of athletes, discussing their work in "giving back" to the communities in which they grew up. The panel included NBA star Antonio Davis, NFL running back Warrick Dunn, Olympic athlete Sheryl Grant and Tennessee Titans Linebacker Derrick Morgan.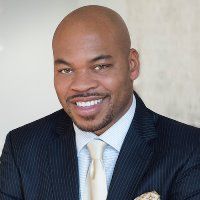 George, who has built a successful real estate development firm in Wayzata, Minn., highlighted an affordable housing project he is spearheading that is "rebuilding community, one block at a time."
Through Building Blocks, his nonprofit organization, George is creating partnerships in local community that can integrate with his affordable housing program and his nonprofit work.
"The overall goal is to get families out of survival mode," he said. "People in the community are saying 'Hey, don't displace us, just give us the resources that other neighborhoods have."
Morgan, who retired earlier this year, spoke about his KNGDM Impact Fund which makes strategic opportunity zone investments in four key markets—Coatesville, PA, Nashville, Austin and Atlanta—and other impact investments through BeyondMeat and CNote, a platform for investing in Community Development Financial Institutions (CDFIs).
"Life is bigger than football," said Morgan, adding that athletes can leverage their influence as celebrities to expand awareness of SRI and impact investing.
---
Guy Benstead, is a portfolio manager at Shelton Capital Management. See: Charles Goldman makes a green investment in Shelton that involves black and white analysis
---
Related Moves
---
October 6, 2020 – 11:25 PM
---
---
Mentioned in this article:
---
---
---
Brooke Southall
December 14, 2019 — 9:08 PM
I have learned to dismiss well-intentioned critics at my own peril! :)
Brian Murphy
December 14, 2019 — 8:04 PM
I suppose so - all with good intent. Happy holidays!
brooke southall
December 12, 2019 — 10:17 PM
Giving me some of my own medicine, eh?
Brian Murphy
December 12, 2019 — 9:10 PM
Seriously, what are you trying to say with this title Brooke? Short and to the point please. Thanks!