Goldman CEO David Solomon is ready to make a push into RIA custody.
Brooke's Note: Just when you'd given up on the idea of a Wall Street superpower becoming an RIA custodian in broad daylight, here comes Goldman Sachs. Yes, we knew it bought Folio, but Morgan Stanley also bought E*Trade and its custody unit. Yet, Morgan CEO James Gorman, thus far, seems to be holding his nose in the presence of the former Trust Company of America and it seems destined to be off-loaded. Envestnet gets mentioned most often as its likely landing place. Goldman, meanwhile, seems to be putting aside its Wall Street attitude and just doing what works to make a quasi-organic RIA unit startup from used parts. Adding some big talent from major custodians, Schwab and Pershing, looks like its most telling move yet. Richard Lofgren and Bill Dalton are elephant hunters. The very fact these men are giving up successful careers at established RIA units means they like the playbook they are being shown. That said, Goldman has nothing much more than an RIA playbook until next year. Yet by next summer, it could be a big pebble in the shoes of Schwab, Fidelity and Pershing as they pursue Wall Street brokers against a brand Wall Street brokers typically revere.
Goldman Sachs made its first major hires -- and poaches from Schwab and Pershing RIA custody units -- as it prepares to leverage its Folio Financial acquisition for an invasion of their turf.
Expect a hard launch early next year.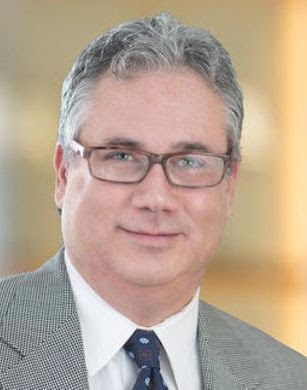 The renowned New York investment bank nabbed Schwab Advisor Services managing director Richard Lofgren and BNY Mellon Pershing director Bill Dalton.
The first of five regional business development executives to join the firm, Lofgren and Dalton will report to Goldman's co-heads for RIA custody, Adam Siegler and Cameron Brien, says a source inside the company.
Goldman's forward steps come just as The Charles Schwab Corp. completes its TD Ameritrade purchase and just weeks after Goldman closed its purchase of RIA custodian Folio Financial.
"We don't invest without intent," says Goldman spokesman Patrick Lenihan. "We clearly invested by buying this business, so we intend to move forward." See: Goldman Sachs buys Folio to gain an RIA-custody toehold, and gets robo-advisors in the bargain, days after Schwab buys Motif
Both Schwab and Pershing declined to comment on the departures of Lofgren and Dalton, respectively.
The curtain pullback also comes after a five-year sprint by Goldman Sachs -- the ultimate B2B Wall Street bank -- to fill up its warehouse shelves with consumer- and advisor-facing offerings.
Expect Goldman to bring some of its software and trading expertise to RIAs too.
"The engineering pipeline is [also] aggressive [on] better fixed-income and customer service [capabilities]," says a source, via email.
Major coup
Now, RIA distribution's historically thin profit margins may also have wideners like Marcus and financial planning software like FinLife, says David Baxter, CEO of San Francisco consultancy the Baxter Group, via email.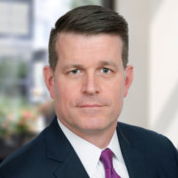 When Goldman's purchase of Folio was first announced, the small custodian served 17 RIAs with more than $100 million in client assets, 280 RIAs with between $1 million and $100 million, and 170 RIAs with less than $1 million, according to a source, who saw the firm's pre-sales listing.
For now, Lofgren and Dalton don't have much to sell but Goldman may be wise in hiring them significantly in advance of a 2021 launch.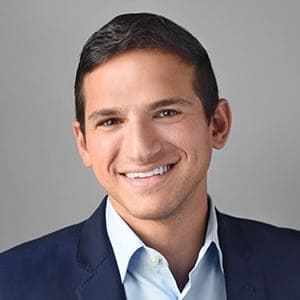 "[These hires] represent a major coup for Goldman and give them a rock solid foundation for the launch of ... [an] RIA custody business," says Louis Diamond, principal of New York consultancy, Diamond Consulting, via email.
"Neither of these gentlemen would take a job in which they would be stuck on the bench for too long," he explains. "Both were instrumental in landing larger scale teams from the major wirehouses and independent broker-dealers onto their respective custody platforms."
"Understanding the unique needs of a wirehouse advisor as well as the platforms from which they are coming is critical knowledge that Goldman doesn't currently have," he adds. See: Goldman Sachs readies splashy RIA retail debut as it adds $24-billion United Capital to $35-billion AUM Ayco; months after buying RIA lure from S&P.
Serious competition
Their hire immediately bolsters McLean, Va.-based Folio's sales team.
"[Folio] will attain a much higher growth rate … as part of Goldman," says independent wealth management consultant, Greg O'Gara, via email.
Although Folio has been an innovator since its founding it has never achieved the market penetration and level of recognition it deserved, he adds.
"The combination of these two hires indicates Goldman is quite serious about competing in the RIA custody, clearing and technology vertical."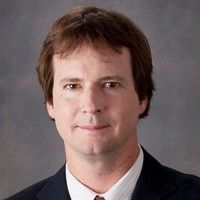 But much of Goldman's attention won't be on poaching legacy RIAs. Expect it to compete more on its own turf -- nabbing wirehouse teams leaving the Morgan Stanley, Merrill Lynch, UBS and JPMorgan world, says Diamond.
"This may give them some built in relationships to try and target, [however] it's about having industry veterans with experience recruiting higher-end teams from the major wirehouses or IBDs that are seeking to launch or join an RIA for the first time."
Of course, some of those higher end teams may be coming out of Goldman itself, which has seen a steady stream of its own producers pulling up stakes to set up RIAs in recent years. See: A Goldman Sachs advisor breaks away, sits out for 90 days and builds a $1-billion-plus RIA
At least three further Goldman hires in RIA custody could be in the offing, including, potentially, one TD Ameritrade executive who has just received a formal offer, according to a source. See: Goldman Sachs readies splashy RIA retail debut as it (likely) adds $24-billion United Capital to $35-billion AUM Ayco for $59-billion 82 office behemoth; months after buying RIA lure from S&P.
For a custodian that's hiring, the recent closure of Schwab's purchase of TD is fortuitous, O'Gara adds. "I would expect more executive movement as the merger shakes out."
The Goldman-Folio deal was the first of three major deal closures in recent weeks. It was followed by Orion's swift sign-off on the acquisition of Brinker Capital, and the closure of the near year-long Schwab-TD acquisition. See: Despite dissenting Fed vote, Charles Schwab Corp. cleared to close TD merger.
Understanding the model
Goldman has no specific timeline to relaunch Folio under its brand, although sources expect early 2021, with a clear update in the first quarter of the year.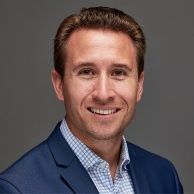 It's surprising, given this timeline, that Goldman's already started hiring sales people, says Diamond.
In truth, it's about giving real input over what the future custodian will look like to the very people who'll sell it to RIAs, adds a source with knowledge of the Folio deal, via email.
"If I'm Goldman, first hires have to be people who understand the model."
It's smart, O'Gara agrees.
"An RIA business development initiative is an on-the-ground front-line effort ... [and] these two hires appear to represent Goldman's acknowledgement that it needs to build an RIA business model that will incorporate professionals who have a track-record of building trust and delivering on technology solutions to RIAs."
Just because Dalton and Lofgren have previous experience in the UHNW world doesn't mean that's the only market Goldman's interested in, says Diamond.
"I wouldn't necessarily read too much into this ... because it's unclear what part of the market Goldman will target."
Going up market
Nonetheless, Dalton and Lofgren, whose start date has yet to be confirmed, earned their spurs at previous employers by targeting high-net-worth (HNW) and ultra-high-net-worth (UHNW) RIAs.
Lofgren, ex-JP Morgan, is a high-end rainmaker, says O'Gara.
"His hire will help position Goldman as a strong contender for RIA custody business, which will appeal to a spectrum of HNW and UHNW RIAs . He has the business development and leadership background to help Goldman continue to build out its RIA value proposition."
Prior to his appointment at Goldman, Lofgren spent just under three years as managing director for business development in the South East for Schwab Advisor Services.
The US Navy reserve captain also spent seven-and-a-half years as a managing director at JP Morgan Private Bank. A University of Texas graduate, he cut his teeth in finance at Merrill Lynch in the late nineties.
All hands on deck
Dalton was a Pershing lifer, until now. He joined the firm's corporate training program in 2009, after graduating at the top of his class at Muhlenberg College in Allentown, Penn.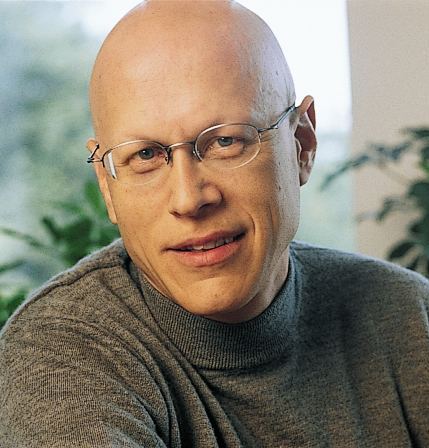 Siegler, also head of Goldman's private investor products group for the Americas -- a role he has held for two-and-a-half years -- is an Emory alum.
He joined Goldman in 2018, after a decade as Barclay's head of retail structured products sales for the Americas and just under three years as a Lehman associate.
Brien, a Princeton graduate, has a background in software engineering. He has spent 12 years at Goldman over two stints, as both an analyst and an engineer.
Brien and Siegler are both Managing Directors and running the business. Greg Vigrass, former Folio Institutional -- the firm's custodian -- president and CEO, is now Goldman's vice president for RIA custody and will be working for them, a spokesperson says.
Folio founder and overall CEO Steven Wallman is now a Goldman advisory director for its global markets division's advisor and retail platforms.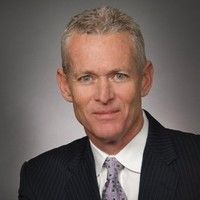 But Goldman will need all hands on deck if it's to dent the current big four-- soon to be big three--of RIA custody, says Diamond.
"Schwab, Fidelity, TD, and Pershing all collectively control so much market share in the custody space that even if Goldman has the best of intentions and an attractive brand, this is a scale business that requires a ton of capital and time to develop the leading edge expertise."
Bernie Clark, head of RIA custody, Schwab Advisor Services, said Schwab and its fellow custodians should keep close watch on "traditional models," according to Citywire.
Wirehouses try to keep assets "stuck" in their ecosystems and win back other assets from the independent space, he explained.
"'Are they starting to awaken?'" Clark asked rhetorically. "'Are they going to start competing more aggressively in this space and creating hybrid solutions that might be halfway to the fully independent model?'"
Getting it right
On May 15, when Goldman announced it had bought Folio, industry observers were skeptical that it really planned to enter the RIA custody market.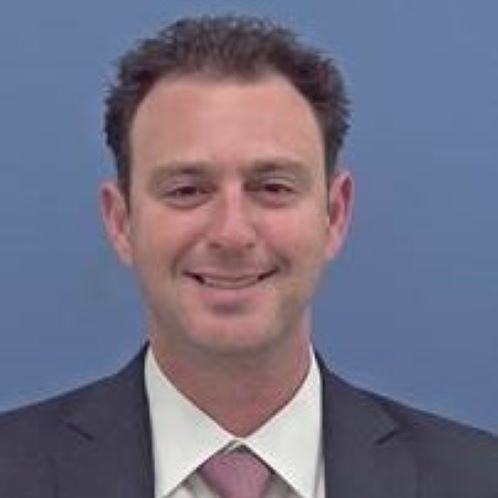 Since then, Goldman has spun off the Folio-owned ESG RIA, First Affirmative, which manages about $1 billion. It has, however, maintained control of Folio's ESG conference, the SRI Conference and Community. See: Move to Disney World rankles some RIAs as perverse outcome of record-obliterating SRI confab turnout and arrival of mainstream to fringe investing approach.
The efficacy of Folio's technology stack for bread-and-butter RIAs and UHNW firms alike has come under scrutiny for its reliance on trading windows over real-time trading, and its lack of support for trades beyond equities and mutual funds. See: Folio Institutional finds its winning formula for RIA custody in specialized trading technology.
It's essential Goldman gets this RIA perfect and not have a repurposed feel to the platform or technology, according to O'Gara.
"Portfolio management and reporting platforms increasingly reflect RIA capabilities and brand to end-investor clients."
---
---
Mentioned in this article:
---
---
---
Jeff Spears
October 7, 2020 — 2:20 PM
Hope their next move is adding trustworthy advisors
Dick Johnson
October 10, 2020 — 12:55 PM
How do you possibly have 170 RIA firms with less than a $1M in AUM? Are those just accounts that they forgot to acat out?