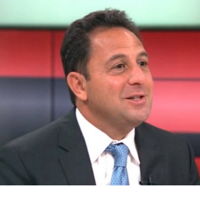 How did Aequitas swamp CONCERT? Power outages at LPL, Cetera and Wealthfront? Adolescent robo problems? And was that Tony Robbins hawking his money book ... again?
December 28, 2016 — 5:54 PM UTC by Dina Hampton
Brooke's Note: Choosing which articles were of greatest interest to RIABiz readers in 2016 was easy because a Google robot  measures the final results of your reading output.  We then refresh your human memory about why the story was so irrestistible at the time. Big ...