---
Company info:
Top executive: Stephen Pope
1320 Arrow Point Drive
Suite 411
Cedar Park, Texas, United States, 78613
RIA department info: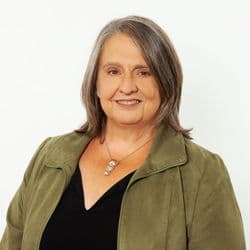 Contact: Cathy Vasilev
512-796-3299
Etcetera:
15 FTEs

$6,000,000 Revenue

Founded in 2010
---
Q&A:
What is the service or product you offer to RIAs?
New RIA Registration Services: Register all Investment Advisory Representatives through IARD Filings State Filings SEC Filings Termination Filings Disclosure of Regulatory or Civil Actions Schedule 13G, 13D, 13F Filings Solicitor Registration Form ADV Part I and 2 review and revisions Initial, Quarterly, and Annual Amendments ADV Filings and Update Amendments Annual Renewals U-10 Filing for Exams Form PF Branch Office Filings Ongoing Compliance Offerings: Annual 206(4)-7 Risk Assessment and Compliance Review Form ADV Review and Revisions and Filings Compliance Manual Creation/Customization/Review (Policies and Procedures) Investment Advisory Agreements Creation and Review Solicitor Arrangements Creation and Review Privacy Policy Creation and Review On-site Compliance Assessment Anti-Money Laundering Assessment/Implementation/ Audits Mock SEC and State Exams Advertising and Correspondence Review Best Execution Verification Outside Business Activity Review Personal Securities Transaction Review Account Analysis and Exception Reporting E-Mail Monitoring Social Networking Compliance Review Solicitor Review and Supervision Fee Calculation Analysis and Billing Monitoring Training and Skills Transfer
How do you differentiate your offering from competitors?
Expert compliance consulting plus intuitive technology. We help firms funds meet regulatory requirements and increase ROI. Bottom line- we have deep experience on both sides of the business, and we use it to find a solution that best fits your needs. We work with you as your Risk Management Partner to help you understand the regulatory and business risks so you can make the decisions that are right for your firm. We are a high-touch firm that will understand your business to help you grow compliantly. Click BELOW for recent press releases on Red Oak Compliance Solutions Red Oak Recognized for Fourth Consecutive Year on RegTech 100 List: Red Oak Recognized for Fourth Consecutive Year on Inc 5000's List of Fastest Growing Companies: Red Oak Named to GRC Outlook's Top 10 RegTech Solution Providers for 2022:
What else would you like to say about your business?
Red Oak Compliance Solutions is the advertising review software of choice in the financial services industry. We allow firms to minimize risk, reduce costs, and increase their compliance process effectiveness and efficiencies. Our software is a comprehensive suite of SEC 17(a)-4 compliant features tailored to meet financial firms' evolving needs and is 100% books and records compliant. Our clients typically experience 35% faster approvals and 70% fewer touches or better. We also offer Smart Review(SM), which solves for the management and intelligent application of disclosures, and Smart Registration(SM), which automates the licensing and registration management process. Click BELOW for Case Studies and White Paper Building a Review Process that Works Red Oak 10 Questions to Ask When Choosing a RegTech Provider:
---