---
Company info:
Top executive: Mike Belshe - Co-Founder and Chief Executive Officer
2443 Ash St
Palo Alto, California, United States, 94306
RIA department info: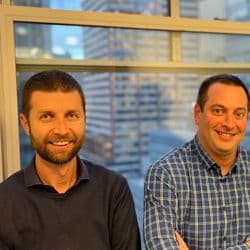 Contact: Jack Lee; Steve Scott; Adam Sporn
914-255-2589
---
Q&A:
What is the service or product you offer to RIAs?
BitGo's platform for wealth management is a turnkey digital asset management solution for advisors to trade, rebalance, productize and stake from regulated, insured, and qualified custody. BitGo has operated as a digital asset custodian since 2013, and we work with RIAs, banks, asset managers, family offices, funds and more. As one of the largest digital asset custodians, our goal is to allow RIAs to seamlessly enroll their clients in digital asset allocations, reducing operational overhead for advisors as well as providing a white-glove client experience.
How do you differentiate your offering from competitors?
BitGo's platform for wealth management provides enhanced product functionality with deeper liquidity pools for better execution on trading/rebalancing, a more streamlined onboarding process for advisors to enroll clients at scale, as well as the option to stake assets to generate additional rewards.
What else would you like to say about your business?
For RIAs who have been looking for the right solution to provide clients with digital asset exposure, BitGo's platform for wealth management is designed to help advisors overcome the operational hurdles to invest in digital assets for clients at scale.
---