Scott Hanson and Pat McClain throw off 'death grip' of 'cognitive dissonance' by stepping down from co-CEO positions, which one attests could 'suck the life' from him
The radio-star serial co-founders of an $18-billion RIA growth machine in Folsom, Calif., aren't apologizing and shouldn't, experts say -- rather they probably should take a bow for decisive action.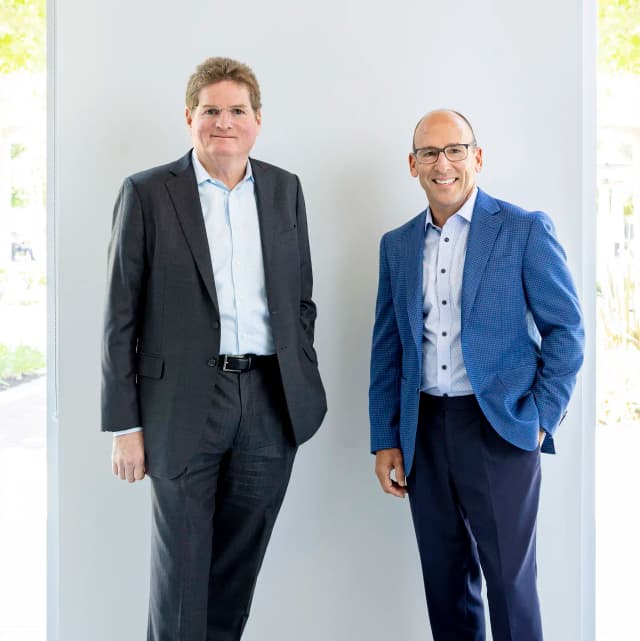 Pat McClain and Scott Hanson surprised the industry, not for the first time.
Brooke Southall and Keith Girard contributed to the editing of this article.
---
Scott Hanson
While parts of this story are accurate, I'd like to clear up a few things: 1) Pat and I have no plans for a "quick exit" as we have no plans on leaving the company. We will continue doing our radio program, media outreaches, public appearances, client advocacy, serving clients, etc. We are stepping aside but we are not stepping out. 2) We made this decision not because we couldn't handle the role, but because we felt it was in the best interest of our associates and our clients. 3) We look forward to devoting more time to serving our partners and our clients.
---