Briefs: Focus Financial misses on earnings and debt ratio, but white knight makes stumble moot; Bill Winterberg is out at AdvicePay; Ric Edelman promotes RIA self-custody -- of crypto; Redtail employs GPTChat -with a kill button for people it annoys
The New York rollup's market cap is pegged at $4 billion, hence a free pass on bad news; Alan Moore updates hiring; Brian McLaughlin make rote texting more optional; Blockchain might rewrite custody?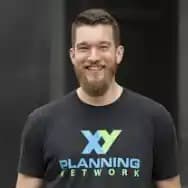 Alan Moore: The candidate quality (and quantity) was much higher than we expected.
Keith Girard contributed to the editing of this article.
---
---
---