Biz Briefs: The sorry scene at my local First Republic branch • Schwab launches new (smaller) lay-off round • Schwab hoovers pennies passing FINRA fee to clients • Gensler pleas for funds • Fidelity owner's private equity pres. retires • an Orion-Envestnet staff switcheroo • LPL dumps FutureAdvisor
Range Rovers screeched in and drivers joined a grim queue to get their cash, and cookie • The Schwab-TDA deal cull count now stands at roughly 3.5% of its staff • FMR's hockey star president has stepped down • SEC chief wants more enforcers • An Envestnet executive proves joining a rival is good business • LPL now has an in-house robot.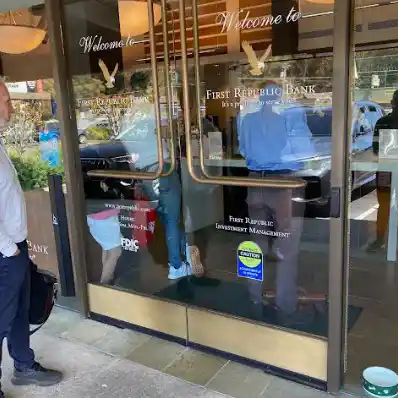 First Republic tellers let three or four people wait inside and the rest on the sidewalk.
Brooke Southall and Keith Girard contributed to the editing of this article.
---
---
---