Sarah Levy makes second unpopular decision at Betterment in two months after showing forbearance her first two years as CEO
The Betterment executive raised prices last month, and she's cutting staff this month to buy time to execute the robo-advisor's strategic pivot to RIA servicing.
Sarah Levy: Today's actions ensure we can control our destiny and execute against our long-term strategic plan.
Brooke Southall and Keith Girard contributed to the editing of this article.
---
Related Moves
January 19, 2021 at 6:32 PM
---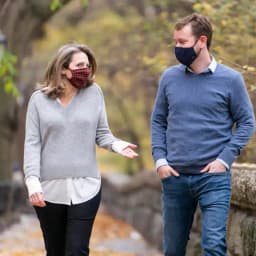 December 8, 2020 at 5:27 PM
---
---
Mentioned in this article:
---
---
---
Robocop
February 18, 2023 — 12:40 AM
Betterment is stuck trying to make its books look as good as possible for a future bag holder. Anyone with common sense can see the writing on the wall with what transpired with Personal Capital's near $1B acquisition. Growth stopped immediately following and the unit has never been profitable. Empower has now decided to do away with the brand altogether. Betterment is stuck raking exorbitant fees to try to hang on for a Hail Mary. The SEC should be looking into this, nobody should be paying the high fees that companies like Acorns and Betterment charge.
Brian Murphy
February 18, 2023 — 12:53 AM
Betterment continues to move down their alternative path of going after the B2B market through their B2A initiative. While that path has been a losing strategy for many of their predecessors, time after time, the next generation of firms come to the same conclusion - the grass is greener on the B2B side. Except that it isn't...neither among the smaller RIAs (who don't have an interest in paying a 3rd party to do the job their being paid to do), nor the larger (where competition with other players is pretty intense). To think that an industry outsider (who clearly doesn't understand the market - or wouldn't have chosen the path she did) is going to guide the company to profitability is a delusion. Betterment's product was never priced correctly for the consumer crowd (far too cheap for a too generic offering), and the minimum cost of $4/mo. recently added doesn't change this. I expect they'll be sold within 18 months to one of the bigger players...or maybe merge w/ Wealthfront.
Robert Obenkirk
February 19, 2023 — 4:50 PM
Taking a page out of every other tech firms playbook. This will allow for lower payroll costs as all these companies replace their reduction in force within 12-18 months (probably when capital is cheap again). Worthwhile strategy as robo's enjoy the increased ARR from cash products. 👏 Levy and Co