Peter Mallouk ends up losing the majority of Goldman-United Capital advisors in headline-intensive deal but keeps the lion's share of the managed assets
The Creative Planning CEO's acquisition hemmorhaged 175 advisors but leaked just $9 billion of AUM, softened by snapping up $13 billion AUA Mesirow 401(k) business and retaining $20 billion from United Capital, post deal close.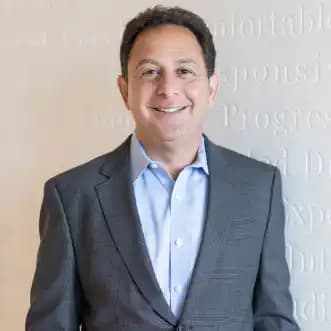 Peter Mallouk: [We're] considerably ahead of schedule, even excluding United Capital.
Brooke Southall and Keith Girard contributed to the editing of this article.
---
Brian Murphy
November 13, 2023 — 11:37 PM
Ridiculous industry - passing accounts back and forth from one custodian to another year-in, year-out, roll-up strategies that unravel as the transaction unfold and throngs of "advisors" changing hats day after day as "advisors" at the next best firm. This industry is a clown show and most everyone who's spent more than a couple years in the industry know it.
brooke southall
November 14, 2023 — 12:04 AM
Brian, I know what you mean about all the seemingly [not just seemingly] wasted money and energy implicit in the advisors and assets sloshing about between entities in this Goldman-United CApital drama. I would say this kind of scenario has been in the works with wirehouses for decades, sometimes IBDs, and now spilled over to RIAs. But the spillover can in large part be attributed to the conspicuous involvement of Goldman Sachs -- a wirehouse cousin -- where both the lack of compatible business model and the surfeit ofcorporate compliance coldness combine for a perfect storm, more than as an example of a wider RIA 'clown show.' Brooke
George Papadopoulos
November 14, 2023 — 12:59 AM
Can you imagine imposing all these changes to clients? Maybe there is a marketing advantage staying solo promoting "Has your advisor changed hats one too many times and you would prefer stability going forward?" :-)
Brian Murphy
November 14, 2023 — 5:53 AM
Agree 100% George - there's gotta be some value in consistency for clients. I'd love to see stats on turnover of client accounts at various RIAs / Stock Brokerages...I've gotta think the brokers are on the order of 10% or so at least...probably less for RIAs. Brooke - I agree with your commentary and am not focused on tearing apart this specific deal - it's just the state of things today I suppose. The goal seems to always be on ramping AUM, then flipping the client portfolio for short-term (maybe medium term) gain. Sad state of affairs.
FAA
November 14, 2023 — 9:10 PM
I agree with Brian- if it wasn't for the fact that we have had the biggest bull market in history of mankind since 2008 (mostly because of a continual fed put)...all these houses of cards would have already fallen apart.
---
---
Mentioned in this article:
---
---