Fidelity just dropped the hammer on screen scrapers to cheers, but some firms, like Plaid, are holdouts and the CFPB may wield the final gavel
The near $12-trillion Boston firm is already weaning Yodlee, FIS, Intuit, Fiserv, and Morningstar off their scraping habit by paying their fees to get cleaned-up, but stripped-back data.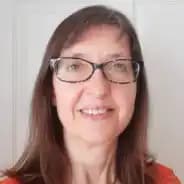 Figen Cecili is masterminding Fidelity's weaning of screenscrapers.
Brooke Southall and Keith Girard contributed to the editing of this article.
---
Brian Murphy
October 19, 2023 — 5:47 PM
This is a story that really matters longer-term for the evolution of financial services broadly. Glad to see that APIs are coming of age. More of that!
---
---