Walt Bettinger is playing his crypto cards carefully.
Brooke's Note: He who is last shall be first -- or something like that. Schwab is a laggard in getting behind cryptocurrency but the envy of most in where it's entering the market -- during a fire sale. MicroStrategy tossed Michael Saylor out of the CEO seat today for using the strategy of buying crypto at high prices with borrowed capital and selling it at low prices to pay down debt. Schwab is buying embattled crypto-related companies with client cash and collecting greater fee revenue as the flows increase and as the price of its holdings appreciate. If crypto keeps getting worse, it'll wonder why it jumped on a sinking ship but it's unlikely to become a Saylor.
Charles Schwab Corp. has joined the cryptocurrency game -- with timing that could prove impeccable, if crypto-winter continues to thaw and if its upstart competitor, Robinhood, thrives when crypto spring arrives.
The $7.28-trillion, Westlake, Texas, brokerage firm will finally launch a "crypto" ETF on [or about] Aug. 4. It won't directly invest in cryptocurrency but will largely rise and fall based on the digital asset category's fortunes.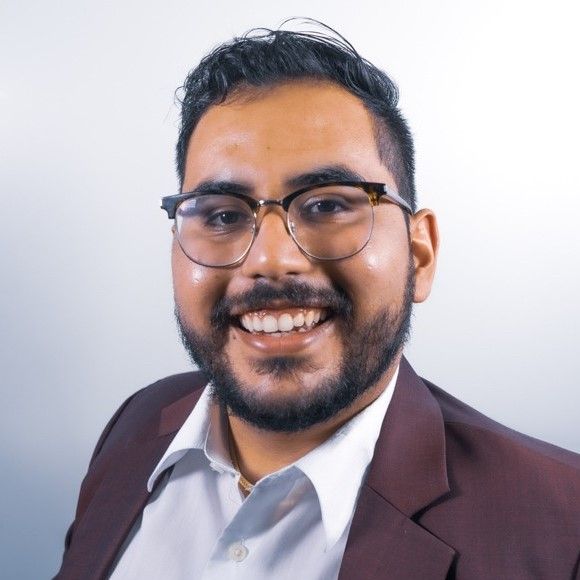 The product launch is coming a week after Schwab named its CEO, Walt Bettinger, to serve as co-chairman with 84-year-old founder Charles "Chuck" Schwab.
The succession move is freighted with future-looking symbolic significance. See: Chuck Schwab reveals Part B, doubling-down on Walt Bettinger by making him co-chair, a day after Part A -- wagering $15 billion from the Schwab corporate treasury on the CEO's future leadership
The Schwab launch also potentially lays the groundwork for a deeper foray into the cryptocurrency realm including the selling of spot coins themselves.
Schwab is essentially taking all the slack the Securities and Exchange Commission (SEC) is willing to spool out, says Daniel Gonzalez, an analyst at Javelin Strategy and Research.
"The SEC has reiterated that they are neutral on crypto technology, which means that investing in companies that support crypto infrastructure is not off the table," Gonzalez says.
Winter is here
The Schwab Crypto Thematic ETF, (NYSE Arca: STCE), is made up of a rogue's gallery of deeply depressed stocks, such as Robinhood, PayPal and Block.
Its launch follows Fidelity's launch of a similar ETF, Fidelity Crypto Industry and Digital Payments ETF (FDIG) in April.
Their primary businesses aren't necessarily crypto but their profitability is tied to Bitcoin -- real and speculative --before it crashed.
The Schwab ETF also invests in Bitcoin mining operations and other firms where fortunes are obvious and direct like: Marathon Digital Holdings, Riot Blockchain, Silvergate Capital, SBI Holdings, Monex Group, and Hive Blockchain.
Bitcoin was selling at a recent high of $69,000 in Nov. 2021 and on Tuesday (Aug. 2) was trading at around $23,076, a stunning 67% decline. Some of the companies' stock prices in the ETF are also low.
For example, Robinhood's stock sold at nearly $70 in August a year ago. The Menlo Park, Calif. company closed today (Aug. 2) up 2.1%, or 19 cents at $9.23, compared to a 52-week low of $6.81.
But it's slipping in after hours trading, off 0.65% at $9.17, after announcing today that it will lay off 25% of its staff following a $295 million second quarter loss, according to Bloomberg.
Reticent message
For now, Schwab is watching to see the level of investor and RIA demands, according to Schwab spokesman Peter Greenley.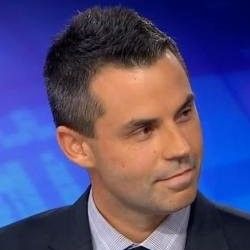 "Schwab Asset Management monitors the interests and demands of investors very closely and takes a thoughtful approach to developing new products," he says.
Greenley says that the fine distinction from the SEC is a hair Schwab chooses to split.
"The Schwab Crypto Thematic ETF doesn't invest directly in crypto and other digital assets. There are other crypto-related ETFs in the market.
"Schwab Asset Management launches products when the regulatory review process ends, the timing/length of which we cannot control," he says.
The reticent Schwab messaging on crypto suggests an unusual uncertainty about this product, says Eric Balchunas, an ETF analyst for Bloomberg
"Schwab looks to launch products very carefully, and they don't throw spaghetti at the well. It feels very spaghetti-ish, but it's probably based on feedback."
A key to note, Balchunas says, is that Schwab has so few ETFs compared to competitors, but the ones that get launched do very well.
Of Schwab's 27 ETFs, the average one has $9.5 billion in assets. Compared to Blackrock, which average ETF has $5.7 million, or Global X, which has an average of $400 million.
Thinking ahead
Indeed, Schwab previously stated that it switched gears into receptive mode after a sudden ramp-up in investor interest in April 2021. See: Charles Schwab & Co. is a budding cryptocurrency convert and will enter the market in a big, 'disruptive' way, says its CEO--but not before the SEC says it barks or quacks
Managerial art, as much as product-launch science, likely played into a launch Schwab could have easily punted on -- given the crash in crypto since it filed for the ETF back in April, Balchunas says. See: Charles Schwab Corp. files to launch 'crypto' index ETF and 'jumps the track' of its product development guardrails, while Vanguard and others will likely heed the locomotive roaring into the market
"They're not trying to be everything for everyone. Schwab is always thinking ten years down the road. They likely decided: we know we want this out here now. Let's just launch it."
One factor it'll face down the ten-year road is Fidelity Investments, which has already advanced rapidly in digital assets.
Below the radar
Yet, even Fidelity is hamstrung by the SEC's refusal to approve a Bitcoin spot ETF, even though they exist globally. A spot Bitcoin ETF can be purchased on a stock securities exchange and is based on the actual price of Bitcoin.
Schwab's chief rival, Fidelity Investments, only sells a Bitcoin ETF in Canada, which approved the world's first Bitcoin ETF in Feb. 2021. See: Fidelity gets its crypto ETF --albeit Made in Canada -- giving RIAs a way to buy 'physical' Bitcoin
Bettinger did not reference the crypto ETF in his company's latest analyst update, July 28.
Analysts were hyper-focused on interest rates, although an analyst has peppered Bettinger about crypto assets more than once.
"We recognize well what's going on," Bettinger said during one analyst call.
"We would like to see more regulatory clarity, and if and when that comes, you should expect Schwab to be a player in that space in the same way it has been in other investment opportunities across the spectrum." See: The SEC effectively says 'no,' again, to Bitcoin ETFs with request for public comment, allowing Charles Schwab & Co. to keep its cover and steer clear of crypto for now
With Schwab now buying into crypto-related assets at beaten-down prices, discretion has proved to be the greater part of valor -- unless the crypto winter deepens, or the SEC backpedals from its current lukewarm stance.
---
Related Moves
---
December 20, 2021 – 11:59 PM
---
---
---
---