Anders Jones: We can help [ RIA clients] get the right coverage.
Brooke's Note: Insurance is a beast of business that should not be entered into lightly or unadvisedly. Everything from the initial sale to the final claims service and all the actuarial and underwriting business in-between should be handled by professionals and then hopefully sold in an ethical way. No consumer could ever do enough due diligence to know whether they are getting a fair shake. Facet Wealth is advisedly assisting in offering coverage and just as advisedly staying the heck away from any compensation. It's just too dicey. Ironically the insurance broker it is gift-wrapping policies for is one facing hard times -- probably for the aforementioned reasons.
Facet Wealth is killing it in life insurance by letting a KKR-backed, third-party robo broker walk away with the sales commissions.
The Baltimore RIA with 12,000 flat-fee clients and about $1.2 billion of AUM announced that 500, or nearly 5%, of its clients are already insurance policy holders as a result of a two-year "exploratory partnership" with Policygenius.com.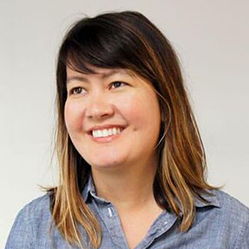 Facet CFPs will refer clients to Policygenius reps not only for for life insurance but also property and casualty insurance. Facet staff are kept informed on whether clients purchase insurance, according to Jones.
The move couldn't come at a better time for Policygenius.
It's corner of the insurance market is weathering a shakeout that forced the insurance tech company to cut around 25% of its staff, or 170 workers, earlier this summer.
Company co-founders Jennifer Fitzgerald and Francois de Lame, now CEO and chief product officer, respectively, did not return phone calls for comment.
But Fitzgerald released a statement in June blaming a "sudden and dramatic shift in the economy."
Finding a niche
Publicly traded peer companies, such as MetroMile, Lemonade, Root and Hippo, are all trading significantly lower than their opening prices, according to TechCrunch. The companies focus on specific niches, such as auto insurance, home insurance and rental insurance.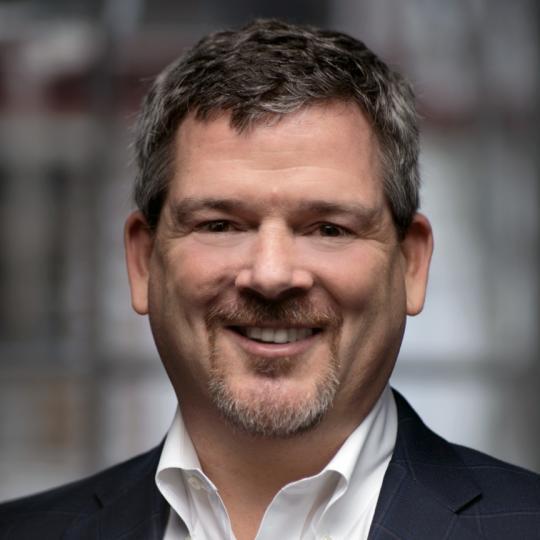 Policygenius was founded in 2012 by the ex-McKinsey associates and insurance advisors and boasts that it's a "one-stop platform for comparing and buying insurance," according to Facet's release.
The company has raised $286 million in venture capital from a raft of big name backers, including Kohlberg Kravis Roberts, Transameric and MassMutual. The latest $125-million round was raised earlier this year, apparently to help it weather the crunch.
At least 11 insurance businesses, in all, have cut headcounts since May, according to insurancebusiness.com. "The year is shaping up to continue, if not accelerate, down this path," it says citing industry sources.
Against that backdrop, Policygenius's relationship with Facet appears to be a win-win.
The uptake by Facet's RIA clients makes sense, given the pairing's affinity, according to David Stone, CEO of Louisville, Ky. insurance and annuities clearinghouse start-up, RetireOne.
"[It's] a great move ... [and, since Facet's] clients skew younger [like Policygenius'] and have a greater need for term life insurance than clients of most RIAs. It makes sense to have a term life offering that is highly scalable," he explains, via email.
Passing the buck
The downside for Facet, which has about 100 CFPs on payroll, is that preparing investors to own proper insurance policies is an extra load of work that it doesn't get paid for.
"We make no money off of this," says Facet CEO, Anders Jones, via email.
He adds in an RIABiz interview that insurance is one of 25 to 30 add-on products and services he hopes to roll out en route to making Facet a "one-stop" RIA: "The benefit we get is that a client stays with us longer.
"PolicyGenius gives us a firm we can trust to handle the insurance process, from shopping policies across carriers, to completing applications, to handling underwriting and, ultimately, to placing the policies," Jones explains.
Passing on revenue sharing or referral fees also accomplishes a longer-term objective, he adds.
"It's a fine line we always have to be on the right side of. The second we cross it, we become one of the others."
As a result of the partnership, Facet clients are now being passed like a ball to the insurance game start-up.
PolicyGenius gets paid but it also does a boatload of work to carry its own weight.
Like Facet, it markets to younger clients and wrestles with finding the golden mean between automation and manual intervention that investors buying complex financial services eventually demand.
"At some point, the consumer will want to talk to somebody," Fitzgerald says in a bio.
Common sense
Facet will benefit from adding insurance -- even as a freebie, says David Lau, founder and CEO of Louisville RIA insurance marketplace, DPL Financial Partners, via email.
"It enables Facet to own more of the client relationship, which is always a good thing," he says.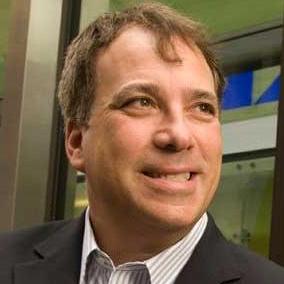 He adds: "It makes great sense for a client to have their planner deliver their insurance coverage so that it matches the path of their financial plan."
Better yet, Facet solves the long-standing problem of investors getting sold inappropriate insurance policies by commission-minded reps, according to Jones.
"The interests of the insurance agent or broker and the client are not aligned. Our CFP professionals have never been compensated for any direct advice related to, or the purchase of, an insurance policy," he explains.
"The next generation of financial advice will include implementation as well as advice. A client of Facet can use us as a one-stop shop for all of life's financial needs; whether we deliver it ourselves or work with a trusted partner, the client will work through us," he adds.
Falling short
Policygenius also sells RIAs access to other services, including underwriting automobile, disability, and rental insurance. It has sold over $170 billion in insurance products since its launch, according to a release.
Yet as Facet clients age, Jones' company will need a partner capable of handling issues beyond the capabilities of a robo start-up that began life "selling old-school policies ... via quirky subway ads" under the brand KnowItOwl, according to both Stone and Lau.
"It's difficult to say if there's an advantage [with Policygenius] versus buying through an agent ... [and] folks in their 50s, 60s and 70s have more complex needs," says Stone.
Indeed, Lau is eager to pitch DPL, an RIA insurance intermediary, as a prospective upgrade.
"[For Facet] the ability to shop carriers is more important to consumer value than eliminating commissions - which are small in term life ... [but] PolicyGenius is more of a convenience offering than the superior pricing offering that we provide at DPL," he explains.
"With our unparalleled product value proposition ... we would hope to be in the discussion when Facet is ready to address this area," he adds.
Split the difference
Founded in 2016, Facet is one of the few big RIAs experimenting with a flat subscription fee -- splitting the difference between commission-based brokers and AUM-based fee-charging advisors -- both of which get criticized, at times, for their handling of insurance.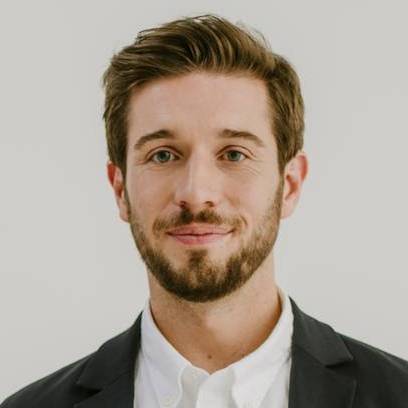 The gripe about RIAs is that their assets under management (AUM)-based fee model creates a radical disincentive for advisors to move assets off their books.
In contrast, commission incentivized broker-dealer reps have too much incentive for a transaction that favors their pay over the unwitting investor.
Because Facet and its reps receive no asset- or commission-based compensation, the catch 22 is eliminated.
Subscriptions are not immune from criticism, however. An investor with $100,000 paying a $3,000 subscription fee is paying the equivalent of 300 basis points -- albeit with potentially better planning advice.
Policygenius, as an independent insurance broker, will also still take its cut from Facet clients, as will insurers, in the form of commissions.
Term life insurance also accounts for 70% of the policies sold through Policygenius as a result of Facet referrals, according to Jones.
An estimated 30% of the life policies sold replaced clients' old insurance with lower cost or higher coverage policies. The average policy sold provides coverage of $700,000 for 20 years at a cost of $45 a month, according to Jones.
Seeking reignition
Facet's insurance move also comes as the company -- long known for spectacular growth -- has experienced slower growth. See: Facet Wealth is doubling in size every six months with subscription model.
Facet by the numbers
Headcount: 300, as of January 2022, 40 hires short of a year end 2021 target of 340.
Planning headcount: 80, as of March 2021. The company has yet to provide an update. It anticipated 120 planners by year-end 2021.
High-net-worth average balance*: $1.3 million, down from $1.4 million in March 2021, and $1.5 million in October 2020.
Mass affluent average balance*: $111,000, down from $123,000 in March 2021, and $170,000 in October 2020.
Minimum, average, and maximum fees: $1,800, $3,000, $15,000, respectively, up from $600, $2,000, $15,000 in March 2021.
Facet Venture Capital backing: $165 million over four funding rounds.
Discretionary client count (high-net-worth): 420, as of November 2021, up from 144 in March 2021.
Discretionary client count (mass affluent): 5,692, as of November 2021, up from 2,373 in March 2021.
Facet client assets, including held-away, or total financial life resources: $13 billion.
In March 2021, after growing its clientele four-fold in 2020, Jones forecast another quadrupling that would take Facet's client count from 6,000 to 24,000 by year-end 2021.
Facet ended up adding just 6,000 new clients, taking its client count to 10,000. Today it serves 12,000 clients. See: Facet hits $1 billion in AUM.
Jones says Facet's lower client growth is the result of a deliberate strategy to pursue "capital efficiency instead of all out growth," based on what VC investors demanded as part of the most recent capital raise.
"We have now seen that play out in both public and private markets … [and] we decided to double down on refining our client experience and efficiency components instead of continuing to grow at our breakneck pace," he explains.
Jones adds that his firm can and likely will resume a high rate of growth when the time is right.
Venture capital investors also continue to beat a path to the firm's door.
Facet raised $100 million in a January Series C round led by DoorDash investor, Durable Capital Partners. See: Facet Wealth fast-forwards five years in last five months and gets a 'next-Schwab' nod.
Revenue surge
By most other non client count metrics, however, Facet continues to grow.
The value of assets under its management (AUM) rose 20% to $1.22 billion today, since January, and some 65% of Facet clients opt to use its free discretionary investment management service, according to the firm.
Facet's estimated annual revenues have also surged, growing two-fold since March 2021 -- from an estimated $14.4 million over a year ago, to $32 million, according to Jones.
Facet has steadily jacked up its fees, too, which rose from a $480 minimum in 2020 to $600 in 2021 and $1,800 today.
Its high-net-worth clients can pay as much as $15,000, although the company "doesn't anticipate" ever charging such a sum, after cutting its estate and tax planning charges to hundreds of dollars. The highest fee it typically charges is $6,000, according to Jones.
Facet's current business model also burns far less capital than the one it launched 2016, which bought lower-end books of business from RIAs in pruning mode. See: Facet Wealth appoints Mark Tibergien's 'reverse mentor,' Kayla Kennelly, to woo cast-off RIA clients.
---
Additional company data used in this article was obtained through Facet's Form ADV, prior reportage, and a company release.
---
---
---