William Galvin: Vanguard's deliberate decision [benefited] ultra-wealthy shareholders over main street investors.
Brooke's Note: This week we learned Schwab will appease the SEC with $187 million. It took Vanguard all of $6.25 million. But you might just get what you pay for. Schwab is now well and truly out of the woods. Vanguard will have to wait and see what the SEC and/or the other 49 states not named Massachusetts choose to pursue. In both cases the payouts stem from strategic actions by the two firms competing hard and maybe in straight dollar terms the penalty chugs are worth it.
The Vanguard Group just sealed a $6.25 million settlement with Massachusetts securities regulators over tax bills leveled at thousands of its unwitting target-date fund (TDF) investors.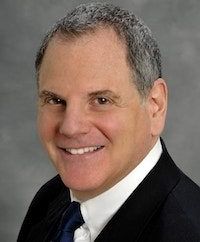 Yet, the Malvern, Pa. manager of roughly $8 trillion may have also executed a masterwork of damage control by the way it crafted its deal with William Galvin, the aggressively litigious Massachusetts secretary of state.
"By acting as swiftly as it did, Vanguard has narrowed the potential outcomes should other states litigate, forcing them to accept a similar deal or look greedy, according to Bill Singer, attorney and writer of the Broke and Broker blog.
"In one fell swoop, Vanguard paid restitution to investors and settled the state investigation.
"Given that damages are a key incentive for law firms on contingency, Vanguard did not likely open a Pandora's Box but may have implemented a fairly effective bit of damage control," he explains, via email.
The Massachusetts settlement also limits restitution to 65% of the tax liability any one person incurred as a result of Vanguard's failure to accurately ensure TDF investors understood potential tax events.
Winning formula
Vanguard, which manages about $1 trillion of target of the industry's $3 trillion in target date funds, neither denied nor admitted wrongdoing.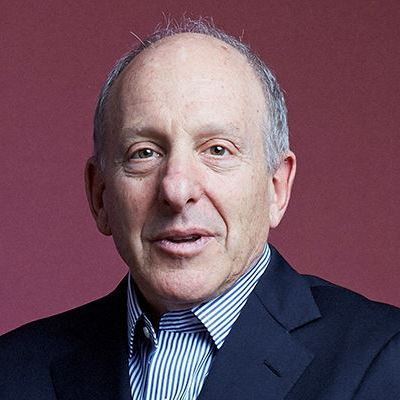 Vanguard's failure to own up to its own mistakes will hurt it in the long run, says Daniel Wiener, via email, who publishes "The Independent Adviser for Vanguard Investors" newsletter. He is also chairman of RIA Adviser Investments in Newton, Mass.
"I found [its] response completely tone deaf. Vanguard should have admitted it was guilty of a bad move ... taken care of it, and come out looking like it was the good guy."
Maybe so, but Vanguard could just as easily have contested the issue, and it could very easily have won, counters Singer.
"Massachusetts' contention Vanguard 'surely had a duty to warn their investors' … may not stand up … [and it is unclear] whether the capital gains … was unforseeable [to investors]," he explains.
"I don't think it's unfair to say [they] were either cavalier or clueless," says the Massachusetts secretary of state.
"Galvin's comments point to the fact that either Vanguard knew what the consequences of its actions would be, but didn't care enough to let investors know, or failed to realize them at all ... not a good look," adds Ari Sonneberg, a partner at the Wagner Law Group in Boston, via email.
Doing penance
Vanguard itself signaled that settling with Massachusetts means the worst is behind it.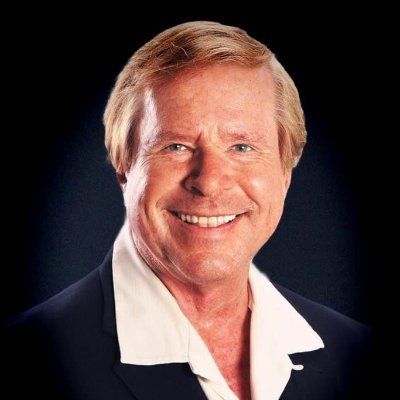 "We are glad to put this matter behind us and avoid the cost and distraction of a protracted process," its spokesman told RIABiz, via email.
It was the same line it issued to the Wall Street Journal, which broke the story yesterday (July 6).
The settlement follows a January-launched Massachusetts investigation into how a Vanguard fee rejig forced some higher fee TDFs to cover outflows by selling assets -- generating capital gains -- and how this hammered investors who unknowingly erred by placing TDFs in taxable accounts.
But Sonneberg says Vanguard is likely to do more penance at the hands of other states with capital gains taxes and perhaps the federal Securities and Exchange Commission (SEC) -- especially after all of Massachusetts' legwork to secure a settlement.
"[States] now know there is a winning formula," he says.
"It's hard to imagine, especially now that Massachusetts has written the playbook, that other states won't jump on the bandwagon," says Sonneberg, who estimates Vanguard could eventually face "hundreds of millions" of dollars in payouts over the issue.
Big footing
But Singer disagrees.
"There could be a pile-on effect, but it would be depicted as such, and the publicity value that drives many state regulators would be lessened," he adds.
The SEC could pursue a federal action to gain an omnibus settlement, Sonneberg says. The regulator declined to comment.
"States [may also be] obligated to pursue this issue," he says.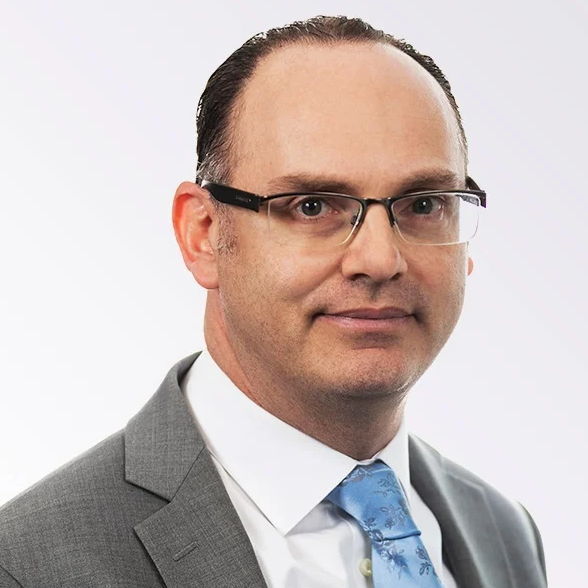 At least one Federal District Court, for the Eastern District of Pennsylvania, has already launched its own investigation.
"Vanguard hurt its smaller, taxable investors, so that it could favor its larger retirement plans," says Jonas Jacobson, partner and counsel for the law firm of Dovel & Luner, in a March statement on behalf of the Pennsylvania investors.
The big-footing narrative was also part of Galvin's comments to to the WSJ.
"Firms should be putting retail investors first when making management decisions, and Vanguard failed to do that in this case," Galvin said.
"These extraordinary capital gains were caused by Vanguard's conscious decision to benefit ultra-wealthy shareholders over main street investors," Galvin said.
Payouts
The $6.25 million settlement money isn't chicken feed.
"[It] was a real windfall for Massachusetts. First, it retain[s] the taxes collected as a result of Vanguard's [TDF] actions; second it recover[s] the cost of pursuing action ... and finally it gets to look like a hero," Sonneberg says.
In Massachusetts, alone, more than 5,500 taxable accounts received distributions from Vanguard TDF's, the WSJ reported.
Paid through Vanguard subsidiary Vanguard Marketing Corp., the settlement also includes a $500,000 payout to the state of Massachusetts and a $250,000 payment to support the new fund's administration.
Fund arcana
The issue traces back to Dec. 2020, when Vanguard reduced the minimum investment in its institutional TDFs to $5 million from $100 million, a move that ultimately led to the Massachusetts and Pennsylvania investigations.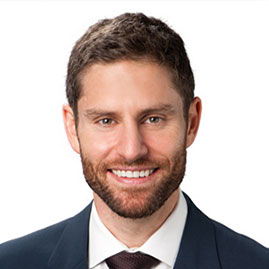 As a result, major corporate retirement plans swiftly moved their assets out of Vanguard's bread-and-butter TDFs and into the cheaper institutional TDFs.
Tailored for tax-deferred accounts, TDFs bundle together stocks, bonds and cash, then reduce their equity exposure as investors near retirement.
Vanguard's 2035 and 2040 TDFs then posted collective outflows of $15 billion, falling to $38 billion and $29 billion in managed assets (AUM), respectively, by year end 2021.
"[It was a] gimmick Vanguard used … to lure investors out of competing products, without providing any notice about possible tax consequences [for retail] investors," Sonneberg explains.
"[Vanguard was] courting the giants and expecting the peons to accept," says Ronald Surz, president of Target Date Solutions, a research boutique in San Clemente, Calif.
Failure to communicate
The fall in AUM across a number of Vanguard TDFs forced it to sell some of each fund's holdings -- up to 15% in one case.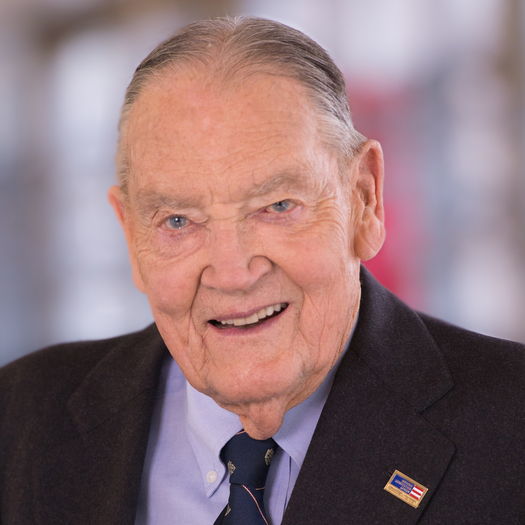 The sales then triggered "higher than usual long- and short-term capital gains," which Vanguard distributed to the funds' remaining shareholders, according to a memorandum of understanding reviewed by the WSJ.
Yet, thousands of Vanguard TDF investors failed to understand it built the set-and-forget funds specifically for tax-deferred retirement accounts. Nor did Vanguard go out of its way to ensure they understood.
Prior to the settlement, Vanguard's main TDF webpages did not state that the funds were unsuitable for taxable accounts. Its TDF prospectus only notes on page 10 that "distributions may be taxable".
Investors incurred tax bills as high as $150,000, the WSJ reported.
The three named plaintiffs in the Pennsylvania class action against Vanguard faced tax liabilities of $9,000, $12,000, and $36,000, as a result of the company's TDF rejig, InvestmentNews reports.
Personality shift
Vanguard's "personality" is shifting toward a garden variety Wall Street amorality, according to at least one industry observer.
Examples of the change include its partnership with American Express, a growing active management business, at times rising fees, increased bonuses based on asset gathering and a lawsuit against a breakaway rep. See: Vanguard upshifts to more Wall Street-style exec-comp.
"Since Bogle stepped down and was forced off the board [in 1999], Vanguard has had expansion-minded leaders who ... have been getting into all manner of businesses ... forgetting that the core business and reputation around it is key," says Wiener.
McKinsey, the storied Boston.consultancy, has also played its part in pushing Vanguard to diversify its product lines and pursue higher margin businesses -- often in very unVanguardian places, like private equity. See: Vanguard Group's private equity retail push gets real.
McKinsey declined to answer if it influenced Vanguard over the TDF-fund fee changes.
"This was just a dumb mistake ... sloppy oversight ... [and] it wasn't that more people suddenly bought TDFs ... [but] Vanguard could have limited their sale to just IRA and 401(k) accounts and plans," says Wiener.
Vanguard used to prevent investors from putting municipal bond funds in IRAs, although the company has yet to answer if it still does, or why it did not prevent the inclusion of TDFs in taxable accounts.
In Sept. 2021, Vanguard rendered the problematic fee rejig meaningless by merging institutional and investor class TDFs. See: Vanguard promises to move a minor mountain next February to make its TDF prices more competitive.
"Had they just done that this whole thing would never have happened," says Wiener.
Vanguard has yet to answer whether it intends to advise current TDF clients to ensure they hold the funds in tax-deferred accounts. It has also yet to reveal when and how it plans to improve its disclosures over capital gains taxation linked to its TDFs.
Rival silence
As part of its investigation into Vanguard, Massachusetts regulators contacted the top five TDF vendors, namely Vanguard, Fidelity Investments, Capital Group's American Funds, BlackRock, and T.Rowe Price.
Only Fidelity, T. Rowe and American Funds has responded to the request. Fidelity did not comment. American Funds says 99% of its TDF assets are in tax-deferred accounts.
T. Rowe says that it has disclosures and systems in place to avoid harming target-date fund investors
"With respect to client communications, our Personal Investing website notifies investors that share price, principal value, yield, and return will vary, and that investors may have a gain or loss when they sell shares.
"Our fund prospectuses also include detailed information regarding the impact the fund's dividend or capital gain distributions can have on a taxable account. Also note that a significant portion of T. Rowe Price's target date assets under management are held in target date trusts, and these are all in tax-advantaged accounts. As always, we continue to look for opportunities to further improve our communications with our shareholders."
T. Rowe's declined to say what percentage TDF assets are in retail or taxable accounts other tyhan to day it is "very small."
The Massachusetts regulator has yet to clarify whether the other four 'top five' TDF vendors, excluding Vanguard, remain under investigation. Nor has the regulator answered its peers in other states have asked for its playbook.
"It would be wise for [TDF vendors] to ensure that they are providing adequate disclosures to investors," says Sonneberg.
Different priorities
Galvin and Sonneberg say the Vanguard TDF imbroglio is the result of either negligence or ignorance.
"Cavalier or careless, it was ham-handed. Vanguard should have owned up and fixed it," says Wiener.
This settlement will only add to Galvin's legend -- despite a potential recent setback against Robinhood.
"While Galvin may have been a bit red-faced when his case against Robinhood got tossed, I don't think he has much to prove to voters in Massachusetts – he's handily won every Secretary of the Commonwealth election he's ran in the last couple of decades." Sonneberg says.
"He also had a recent win in a case against MassMutual that was widely publicized. Most elected officials operate with the notion that they are playing to an audience – Galvin is no different.
"His suit against Vanguard is very much in line with his general MO and likely appeals to the Massachusetts electorate which tends to be on the liberal side of things."
---
Related Moves
---
December 4, 2020 – 2:56 AM
---
---
---