Rich Steinmeier: I would call [the LPL foray into full service] a huge success.
Brooke's Note: I'm almost certain that P.G. Wodehouse could hardly come up with a better name for a brokerage than Boenning & Scattergood (B&S). Jeeves is the Wodehouse character who saves the day when Bertie Wooster gets mentally scattered. In this 2022 instance, LPL Financial is charged with making sense of the modern world on behalf of the 108 year-old, Main Line, full-service Philadelphia firm. The old B&S software systems can use some bucking up from a system 20,000 other advisors share. Of course, LPL can't do everything and won't even attempt to change the Scattergood brand, which is self-evidently impossible to improve. Just ask Jeeves.
LPL Financial's experimental purchase of a $3-billion full-service broker in Florida went so well that it is buying a second, $5-billion AUA firm in Philly and is on the prowl for more.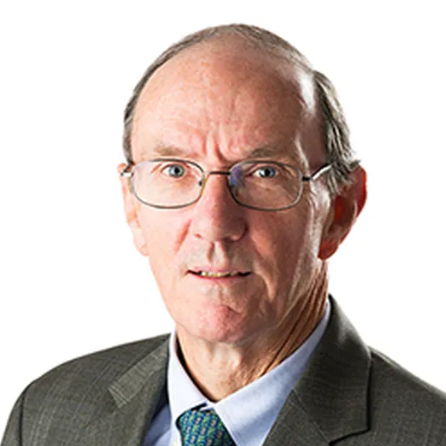 The San Diego independent broker-dealer expanded its salaried advisor payroll with the purchase of Boenning & Scattergood (B&S), three years after buying Allen & Co. -- and loving it. See: LPL Financial jumps into the full-service brokerage business via acquisition -- with help from Raymond James' Silver Lane Advisors
"I would call it a huge success," says Rich Steimeier, LPL Financial divisional president, business development.
"We haven't lost a single advisor. The advisors are over the moon." See: LPL Financial makes 'full-service' play with a wirehouse trick and some DFA vibes by launching 'private client' offering from the University of Chicago
LPL did not disclose B&S deal terms but reported that it is paying a price based on a valuation formula of five times cash flow-plus.
The cash flow or EBITDA is being modified to add in efficiencies gained from the economies of scale delivered by the forthcoming merger, according to the release.
Modernization
The 108 year-old, 40-advisor broker/dealer and registered investment adviser (RIA) headquartered in West Conshohocken, Pa. will keep its brand name and management team but switch over its custody, clearing, technology stack and client portal.
"We are proud to continue building Boenning & Scattergood in a relevant and sustainable way, as we retain our culture and connection to our clients and community." says Harold Scattergood Jr., B&S chairman and CEO
The investment banking portion of the company is not included in the sale.
Scattergood Jr. was convinced that LPL would live up to its promise to modernize the firm without homogenizing it after talking to Ralph Allen, chairman of Allen & Co., Steimeier says.
"LPL took the time to understand our business, our culture and our goals. LPL's commitment to investing in our superior wealth management platform will help us to further our capabilities, Scattergood Jr. added in the release.
The Allen deal has created a blueprint for going after the largely unconsolidated world of small full-service firms, Steinmeier adds.
Cross-channel growth
Other potential Boenning & Scattergood purchasers in the running were expected to fold the firm under their brands and real estate, which made them less appealing than the $1 trillion IBD, which has made its bones by staying in the background.
"We're uniquely positioned," he [Steinmeier] says. "We love the positioning" of largely providing IBD services to full-service advisors."
LPL Financial and its shares remain on a roll despite the market's woes. It closed the week at $180.75, off less than 10% from its all-time high of $196 in May and with a market cap of $14.4 billion.
The company continues to grow across channels without any apparent conflict between the channels, Steinmeier says.
"I don't think so," he says. "We still support the [independent] advisors [in the region.] It's not that dissimilar from a recruiting event [of poaching a full-service team and setting them up as an independent.]
The purchase agreement was signed on July 7, and the transaction is anticipated to close in early 2023.
Wells Fargo, the current Scattergood clearing firm, is expected to be replaced post-closing.
LPL supports 20,000 financial advisors, approximately 1,000 institution-based investment programs and approximately 500 RIA firms nationwide.
---
---
Mentioned in this article:
---
---
---