Louis Harvey: 'Schwab could elevate its robo to be a true fiduciary.'
Charles Schwab & Co. is paying the Securities and Exchange Commission (SEC) $187 million -- if not officially in penance-- for alleged transgressions that put its own interests ahead of its robo clients.
But the trade-off paid off in the sense that Schwab began the practice in 2015 to catch Betterment and Wealthfront and keep pace with Vanguard 's discount RIA. Today, it is, by far, the largest retail investing robo-advisor.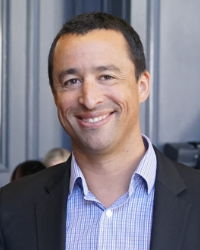 It all happened amid Schwab's effort to field a robo-advisor with make-a-splash, zero-fee pricing. At the same time, it made up revenues with careful financial engineering on the back end, according to SEC filings.
Ultimately, the SEC took umbrage with Schwab's alleged marketing and disclosure violations -- though Schwab had pretty much made the fixes before they ever came to light.
Federal regulators announced the settlement on June 13 and the Westlake, Texas company informed clients of the same in an email.
Charles Schwab & Co., Charles Schwab Investment Advisory and Schwab Wealth Investment Advisory agreed to pay a $135 million civil penalty and an additional $52 million in disgorgement and interest to affected clients.
Schwab did not admit or deny the allegations.
Timing is everything and Schwab's was bad in hindsight, says Mike Alfred, who founded Brightscope, which tracks retirement investments.
Had Schwab loaded clients accounts in a bear market like we are currently experiencing, the SEC might have looked at Schwab's actions in a different light, he says.
"Cash underperformed stocks and they failed to disclose something material to the client," he says. "But the reality is that these kinds of suits don't get as much attention or momentum in down markets," Alfred says.
Disclosure failures
The SEC said Schwab had a conflict of interest by putting client allocations in as much as 29.4% cash. It earned revenue on the allocation, but didn't disclose it to investors.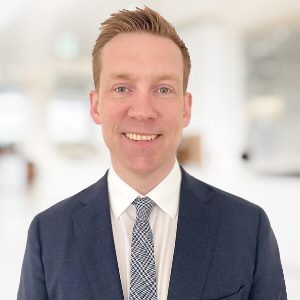 "Respondents made false and misleading statements in their Form ADV filings regarding both their conflict of interest in setting the cash allocations at a level that would earn a minimum amount of revenue, as well as the effect of the cash allocations," the SEC charged.
"For example, respondents (Schwab) failed to disclose in these filings that, under market conditions where other assets such as equities outperform cash, the cash allocations in [robo-advisor] Schwab Intelligent Portfolios (SIP) would reduce investors' returns by approximately as much as advisory fees would have."
The SEC says Schwab marketed that the fee was zero, but it amounted to about 30 basis points. Some experts argued the back-door charge could go as high as 75 basis points. See: Schwab tells the SEC its robo-advisor has a 30 basis-point fee and big-time cash allocations held by Schwab Bank
"Respondents' disclosure failures were compounded by the fact that, around the same time, respondents launched a marketing campaign that included advertising stating that Schwab Intelligent Portfolios was a no-advisory-fee product."
Respondents said SIP had a strong competitive advantage over other robo-advisers, and falsely implied that investors could keep more of their money "than other advisory services that charged a fee."
Setting allocations
Schwab's robo-advisory asset allocation is determined by a short questionnaire that takes into account forward-looking factors, Hooper says.
."..The service recommends a portfolio based on the outcome of a questionnaire done by the client which assesses their goals, time horizon, and risk profile – and not many clients were assigned that portfolio," Hooper says.
Hooper says investors can still invest as much as 23% in cash.
Louis Harvey, CEO of Dalbar Inc., a financial services market research firm, argues high cash allocations are prudent. When cash is reduced, "it's a travesty," he says.
"It means that investors will pay higher fees to offset the loss of float and many will not have the cash to meet their needs while others will hold significant cash that they cannot use and fail to enjoy potentially higher returns," he explains.
He adds: "Schwab could elevate its robo to be a true fiduciary by determining projected cash needs of retail investors and making this the basis for cash holdings that are available to the investor.
"One investor may have high obligations and need large amounts of cash in the near future, while another may have very low obligations and cash needs," Harvey says.
Loss of appreciation
In general, Schwab's high cash allocation goes against the norm for overall retirement accounts according to Cerulli Associates in Boston. It found that about 1.9% of all 401(k) assets in 2020 were invested in cash.
Investment allocations between robo and 401(k) clients tend to be somewhat similar except for one key factor--robo clients actually tend to be skewed toward younger investors, says Cerulli analyst David Kennedy.
They actually seek less cash amounts than 401(k) participants, he says.
"By and large, holding too much cash for too long in any account intended to fund expenses far into the future is likely to cause a retirement saver to lose out on a significant amount of market appreciation in their portfolios and expose them to seeing their savings eroded by inflation - especially in times like these," Kennedy says.
While Schwab needed to be clearer in its disclosures, Harvey says the practice Schwab followed has been accepted in the institutional 401(k) arena for years.
"The allocation to cash to pay for services is universal in the institutional business. It has been a generally accepted practice for decades and is generally known to institutional investors.
"The effect is to reduce fees paid by investors and de-risks the portfolios to a small extent. The difference here is that the practice is new to the retail market and this settlement will discourage using cash in this way," Harvey says.
When asked about the methodology for Schwab's robo, Hooper says Schwab's Intelligent Portfolios recommends a portfolio based on each client's goals, time horizon and risk profile.
"And we believe that cash is a key component of any sound investment strategy through different market cycles.
"In addition to having cash as a part of an investment strategy, we also believe consumers should have an emergency fund to protect themselves in case of a medical emergency or job loss."
Explosion of assets
In 2015, Schwab was entering an already crowded robo arena and looking to distinguish itself.
Vanguard had launched its quasi-robo the same year. Betterment and Wealthfront were both founded in 2008. Those robo-advisors charged fees in the ballpark of 25- to 30-basis-points.
But Schwab's marketing efforts worked. After leaving the starting block with zero assets in 2015, the company had $5 billion in assets by October.of that year. See: Schwab's robo spikes suddenly to nearer $5 billion as 500 RIAs sign on.
It kept taking off, and by 2017, the robo had exploded to $24 billion in assets. Exploding to near $24 billion* of assets under automation, Schwab creates robo-exec slot and fills it with ex-Betterment unit chief
The SEC says Schwab's robo and wrap-fee programs - where an affiliate is the investment advisor to retail and high-net-worth individuals - had more than $281 billion in assets as of June 30, 2021.
That number does include other Schwab-managed portfolios. Published reports, including Forbes, place Schwab as the second-highest robo with $68 billion in assets, as of earlier this year.
Betterment had more than $33 billion in assets and Wealthfront had $25 billion.
Vanguard's discount portfolio offering, Vanguard Personal Advisor Service, manages $231 billion in assets It is not counted as a robo-advisor because it is largely call center-based.
Poor timing
In 2018, Schwab changed its language on the ADV, says spokeswoman Mayura Hooper.
Hooper says clients opening accounts now can invest in portfolios with 6% to 23% cash. Cash on average amounts to about 10% of assets in portfolios.
"This case is about the SEC's belief that certain historical disclosures did not meet SEC standards. The SEC order acknowledges that Schwab addressed these matters years ago," Hooper says.
The SEC was concerned because Schwab made heavy allocations to cash in a way that pumped up corporate revenues, yet it had the chutzpah to claim investor-first algorithms in its robo-engine made the call.
"They falsely claimed that the cash allocations in the Schwab Intelligent portfolios were determined through a disciplined portfolio construction methodology when, in fact, they were pre-set for business reasons, and to compensate respondents (Schwab) for not charging an advisory fee," the agency stated.
During much of the period from 2016 to 2018, stocks also were up. In 2016, the S&P had returns of 9.54% and in 2017, it was 19.4%. Currently, in 2022, the S&P is down 19.88%.
---
---
---