Walt Bettinger and Chuck Schwab co-hosted the virtual annual meeting last year and tweeted out this photo.
Following a Ned Johnson script that worked to near perfection at Fidelity, Charles "Chuck" Schwab made a penultimate retreat from control after placing a whopping capital bet on his protege's future.
The Charles Schwab Corp. Founder and Chairman, 84, effectively handed off the chairmanship, an analyst says, to his CEO Walter Bettinger, 61, and made himself, in effect, chairman emeritus.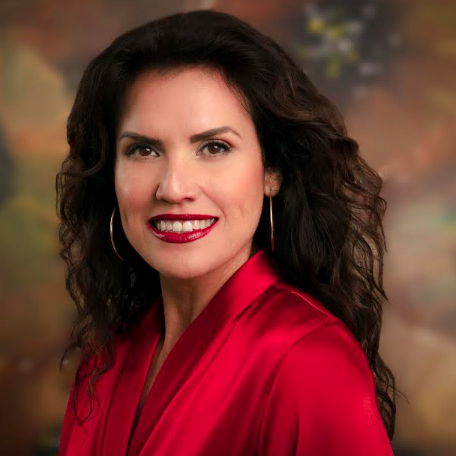 The move came only a day after revealing his final act as sole chairman to guide Schwab's purchase of $15 billion of its own shares.
When Edward 'Ned' Johnson, in 2016, handed off his chairmanship of Fidelity Investments to his daughter, Abigail Johnson, and promised to maintain office hours, it amounted to about the same blueprint, says Scott Smith, an analyst at Boston-based Cerulli Associates.
"I think this is just a really formalized version of that approach," Smith says. "Chuck is maintaining a formal link to his role as an influential and trusted resource to the board, a Chairman Emeritus, if you will.
"While it does create a unique succession scenario, I think this step really just reinforces Chuck's commitment to his life's work. There has been no doubt of Walt's overall destination for years."
One-two punch
The Westlake, Texas, brokerage firm, with $7.28 trillion in assets, announced the news in a release and at its summer business update on Thursday (July 28). It effectively signals the next stage of its 15-year-succession plan.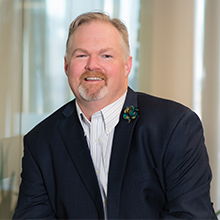 The one-two punch was Schwab mega-news, but it may all have been set up by earlier news last December, says Cecile Munoz, president of U.S. Executive Search and Consulting, based in Los Angeles.
"A more interesting question about what was taken away (President title) is who is the worthy person who was given their next big shot. An actionable succession plan is dynamic and ever-evolving," Munoz says.
Bettinger held the posts of president and CEO until the end of 2021. Wurster reports to Bettinger,
Bettingers had been overseeing all of Schwab's day-to-day companies. Bettinger is chairman of The Charles Schwab Family of Funds, Schwab Investments, Schwab Capital Trust, Schwab Annuity Portfolios, Landus Trust and the Schwab Strategic Trust.
Wurster may have to stay patient for ten years before any big fireworks, according to Charles "Chip" Roame, managing principal of Tiburon Strategic Advisors in San Francisco.
"This looks like a natural transition and puts Walt in the driver's seat to build Schwab for the next decade," he says by email.
Consistency, culture
On Thursday, Bettinger stressed to Wall Street analysts Schwab's team culture and used the word "consistency" a dozen times in the first three minutes of his talk.
"Although it's a personally a tremendous honor that Chuck and the board have seen fit to entrust me with this additional responsibility, the reality is this announcement is not about me, the announcement is aligned with the consistency theme that I just spoke of."
"Three months ago, I emphasized the word consistency during our time together.
"I stressed the way consistency plays a critical role at Schwab; a consistent business strategy; a consistent commitment to feeding the virtuous cycle and innovating on behalf of investors; a consistent financial reporting cadence; a consistent commitment to our employees and the communities we live and work and a consistent long-term approach that is focused not just the current year but years to come."
Transition success
Bettinger quickly rose to the ranks after Schwab in 1995 bought his Akron, Ohio, firm and named him president of Schwab's retirement division.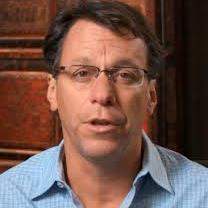 In 2007, he was named president and chief operating officer and a year later was elevated to CEO and a board seat. That same year, Schwab stepped down from the role of CEO but retained his chairmanship of the board
The company's release stated that Chuck Schwab is still very much involved. "Mr. Schwab will continue to be actively involved in the firm's strategic direction and corporate governance," the statement says.
"The Board will benefit greatly from Walt's expertise and insight being applied in this new capacity. I'm looking forward to evolving our work together on behalf of our clients, colleagues and stockholders," Schwab said in the release.
The lengthy transition is a huge success for both individuals, as well as the company as a whole, Munoz adds.
"Every stage, every addition of responsibility and scope, is an opportunity for growth and mentorship. Can you imagine the volumes, the sheer wealth of insight, this process has afforded Walt and also Chuck to have a lasting imprint in the institution which bears his name?"
Titan's shoes
Bettinger was not the original heir apparent. David Pottruck, who had been at Schwab for 30 years, first filled that role.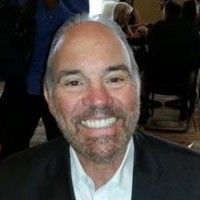 Schwab named Pottruck co-CEO in 1998 and turned the corporate reins over to him in 2003. It didn't last long; the board pushed Pottruck out in 2004 after he struggled with lackluster earnings and a sagging stock price.
Schwab came back, and by 2007, it was clear that Bettinger was the next person tapped to succeed him.
Bettinger founded Hampton Pension Services in Akron, Ohio in 1983, when he was 22, and grew the company to 85 employees and 550 pension plan clients.
When Schwab purchased the company in 1995, Bettinger was part of the bargain. He was hired to oversee and grow Schwab's retirement division.
He served in that role for nine years. By 2008, Bettinger was president and CEO.
"It is uncommon that the head of an acquired firm, particularly from a smaller acquisition, should rise to such a remarkable role at a formidable company like Schwab, and, ostensibly, albeit methodically, into the shoes of an industry titan like Charles Schwab himself," Munoz says.
More voice
Now, sharing the board's co-chairman job allows the long transition to continue, Munoz says.
"First, these changes are historically the enviably and highly anticipated opportunity to interview the best of the best the market has to offer.
Second, the deliberateness of their succession strategy ensures seamless continuity for the firm as Walt will be gifted with Chuck's blessing and extraordinary counsel as he takes the helm."
A key part of Bettinger's responsibilities as co-chair will be to ensure "our focus on clients - our consistent focus on clients - remains the hallmark of Schwab for years to come," he said in the statement.
Munoz says the two men working together as co-chairmen of the board will be impactful - more so than when Bettinger was a board member.
"There is a difference and an expectation of a deeper voice, impact, and responsibility. It is part of the process, the climb that adds layers of knowledge and accountability which is what makes the ascension all the more meaningful."
No fee commitment
Bettinger acknowledged his skills are being tested in this "relatively brutal equity and bond market" -- and that Schwab Advisor Services is important to the company.
He dispelled the notion that Schwab only depends on larger RIAs and revealed the importance of mid-size advisors.
"We're the leader in the largest advisors. But our largest share of net new assets year-to-date have come from smaller advisors - those who manage less than $500 million," he said.
"As we've repeatedly stated--and I don't know how many more times we can continue, but we will keep saying it--our RIA custody business is committed to serving advisors of all sizes in a world-class manner and without charging custodial fees."
---
Related Moves
December 20, 2021 – 11:59 PM
---
---
---
---