Ashley Arrington: 'I felt like I hit a ceiling, and I didn't see a path forward.'
"All's fair in love and advisor headhunting, so long as you leave your book of business behind" could be a refrain from a country music tune.
It certainly captures Ashley Arrington's latest career move. She's leaving Fidelity Investments and heading for the capital of country music, Nashville, Tenn., for a new job with $2.2-billion RIA, BIP Wealth in Atlanta, Ga.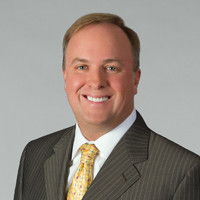 But Arrington won't be relocating. Instead BIP is coming to her. She'll serve as lead Personal Wealth Advisor in BIP's new Nashville office, joining branches in Atlanta and Alpharetta, Ga; Scottsdale, Ariz., and Columbus, Ohio.
She previously worked as a Financial Consultant with Fidelity Investments in Franklin, a wealthy "Music City" suburb.
Custodians have long been fertile poaching grounds for RIAs, but moves like Arrington's always raise delicate questions about stepping on the toes of major financial services firms with whom RIAs do business.
Fidelity declined to comment for this article, but BIP co-founder and CEO Bill Harris says "it's really important that we stay a good partner."
That includes making sure "Ashley doesn't violate her employment agreement," he adds.
Hitting a ceiling
Staying within the lines of her non-compete agreement means Arrington will leave behind the clients and assets she won in her time at Fidelity. But BIP will get something more valuable, long term.
"We told her from day one, it's more about her and her resume that we want to bring on board," Harris explains.
"We feel we can provide the resources for her. The training she received at Fidelity and the experience you get as one of the big custodians is incredibly valuable because of all of the clientele she worked with. It usually translates to a good core or foundation for an advisor."
Arrington, 35, had been at Fidelity since 2014, where she was promoted several times. Financial Consultants at Fidelity provide clients with a single point of contact for all of their investment and guidance needs, according to the company.
"Fidelity was a great experience. The benefits and perks are great," Arrington says.
Yet like many staff advisors with broader ambitions, she came to the conclusion that working in a large corporate culture was confining. She imagined an opportunity to become an equity partner at a rapidly growing RIA.
"I felt like I hit a ceiling, and I didn't see a path forward for professional and personal growth. I started to look elsewhere," Arrington says.
She brings to BIP such financial planning experience as investment consulting, retirement planning, charitable giving, generational wealth management and relationship building, according to a company release.
Sharp growth
BIP, founded in 2007, has grown organically and now has 45 staffers, 15 of whom are advisors.
It bills itself as one of the fastest growing RIAs in the Southeast. SmartAsset ranks BIP in the top 10 fastest-growing firms in the nation.
Last year, BIP Wealth was rated 24th-highest for one-year change in client count (53.62%) and the 38th-best one-year percentage change in AUM (41.07%).
At the end of March, BIP Wealth's client count and AUM stood at almost 5,000 and $2.2 billion, respectively, according to SmartAsset.
It will open its new Nashville office in November in Gulch Union, a new commercial real estate development featuring office space and eventually a boutique hotel, luxury residences, shops and restaurants.
"It's a really good spot in Nashville," Arrington says. "It's a beautiful view. Everyone knows that Nashville is just blossoming and bursting at the seams. There are plenty of opportunities."
Arrington is the first advisor hired there. Harris envisions Nashville as a growing center for his RIA.
"I want Nashville to be another Atlanta-type office. I want a significant presence in Nashville," he says.
He hopes to have eight to ten advisors and a full staff in the new office over time.
Hot market, cold start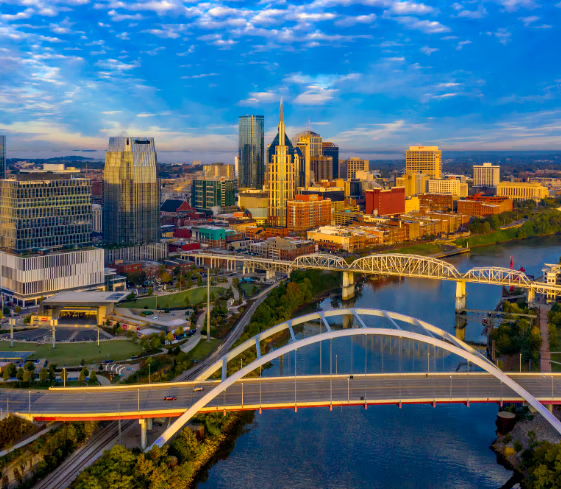 Nashville is a major tourist attraction.
The top 20% of the city's 663,750 residents earns more than $115,609 a year and the top 5% earn nearly $400,000. annually. on average. The city is also home to three billionaires.
It ranks 53rd out of the nation's top 75 metropolitan areas for high cost of living, making it more expensive in the Southeast than Atlanta, Charlotte, NC., and Orlando, Fla.
"We're really excited about expanding into Nashville. It's got such great innovation. We look more at growth and expansion - and all of the companies coming to Nashville create a great opportunity to launch a new office," Harris says.
Harris says BIP has about 20 clients in Nashville, but they already have advisors. His firm will pay Ashley an annual salary and help her with client development.
"She'll be starting from the ground up. We'll guarantee a salary, but she'll need to build a client base. We have a relationship manager who will work with Ashley out of Nashville," Harris says.
"As we continue to grow the firm and advisors build successful practices, we want them to have an equity stake in the firm," Harris says.
Rising star
A recruiting firm reached out to Arrington about the job, and the opportunity, including potential equity in the firm, appealed to her.
"The stars aligned. I had a wonderful feeling about the firm. I knew I could learn a lot more and do a lot more for clients," she says.
While at Fidelity, Arrington sold life and health insurance and received her Series 7, Series 66 and her CFP. She's interested in other designations.
Harris says he appreciates Arrington's "humble beginnings."
Her dad was a mechanic, and her mom suffered from bipolar depression, making her aware of financial hardships growing up.
"The very first conversation around finances at the dinner table was around bankruptcy," she says.
She put herself through college and was the first person in her family to graduate. She holds a degree in finance from Louisiana State University.
She says her personal experience led to her financial career. "I just wanted to make sure I educated others on how to be successful financially," she says.
Arrington is originally from New Orleans. Her husband, attorney Ryan Arrington, served in the U.S. Army for ten years. They moved repeatedly but intend to stay in Nashville. She bakes wedding cakes professionally on the side and is proud of her bass fishing skills.
"Everyone has been incredibly welcoming, and I feel like there's been a red carpet opened for me," she said.
Schwab roots
Before founding his RIA, Harris worked at Schwab Private Client as a consultant and ultimately a branch manager from 2001 to 2004.
Then, he moved to U.S. Trust. He liked working with clients and decided to embark on his own RIA.
"We've been adding an advisor once or twice a year, and we've not done this through acquisition," he says.
In 2019, BIP had about $950 million under management, and now has more than $2.1 billion.
The two co-founders, Harris and Mark Buffington, own about two-thirds of the firm.
The original investors are all stlll on board. Employees make up another one-third of the ownership, Harris says.
---
---