Chuck Schwab: 'We see these actions as part of an overall evolution of the Schwab story.'
Brooke's Note: Every RIA that uses TD Ameritrade or Schwab for custody wonders when the two firms' IT systems will merge. Really, nobody knows for sure because systems integrations get done when they get done. Yet, if anyone has an inkling, it might be Chuck Schwab himself who has the most at stake personally and professionally -- and happens to be chairman. He just signaled a $15-billion buyback and dividend bump, which presumably means he likes what he hears from the IT front and beyond. Then again, he may just feel cash burning a hole in his company's pocket--nearly $2 billion of net income flows in every quarter. He may feel insulted by the current stock valuation. It'll need to rise nearly 50% to get back to where it traded as recently as its peak price in February.
Charles 'Chuck' Schwab is not going to let cash burn a hole in the corporate pocket when his company is flush and the market is valuing his company's shares at an uninspired valuation.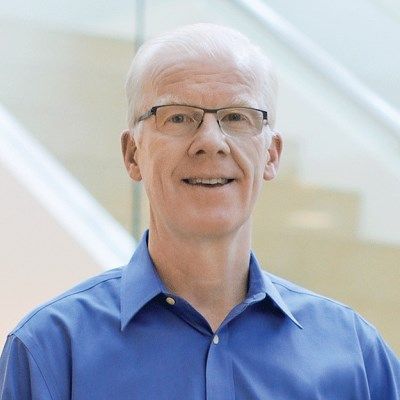 The chairman and founder of The Charles Schwab Corp. oversaw a board decision to raise the company dividend by 10% but more notably to authorize buying back $15-billion worth of Schwab stock. See: Chuck Schwab reveals Part B, doubling-down on Walt Bettinger by making him co-chair, a day after Part A -- wagering $15 billion from the Schwab corporate treasury on the CEO's future leadership
The $15 billion represents more than 10% of Schwab's $118-billion market capitalization. It also represents nearly 70% of the $22 billion deal price in stock that Schwab swapped to buy TD Ameritrade. At the time, Schwab was trading around $75 a share.
The use of cash is intended to show that investors can regard Schwab shares both as a blue-chip cash cow but with growth more like a momentum stock, according to the company founder.
"We see these actions as part of an overall evolution of the Schwab story to include both strong business growth and significant capital return," he says in a release.
Surplus capital
Schwab's shares closed in today's trading at $62.51, up $1.34, or 2.19%, but trailed the NASDAQ Composite's overall gain of 4.06%.
Shares spiked an additional 2.78% to $64.25 after-hours on the news. Then again, the shares are in super bargain territory relative to its 52-week high of $96 paid by investors as recently as February.
Chuck's boldness in preparing buybacks stands in sharp contrast to some of his big banking peers, which have suspended buybacks.
A series of big wirehouses -- Bank of America (BAC), Goldman Sachs Group (GS), Morgan Stanley (MS) and Wells Fargo (WFC) -- simply refrained from discussing the sore subject by committing to no specific repurchase amounts in the second half of 2022. See: JPMorgan and Other Big Banks Are Suspending Stock Buybacks. Investors Aren't Happy.
Those banks, however, bought shares throughout last year.
Overall, S&P 500 companies have announced $429 billion of buybacks in 2022, a higher pace than in 2019 and 2021.
Open ended
All things equal, a share buyback of 10% of shares would lift Schwab's valuation by 10%, since earnings are spread out over fewer shares in the key earnings per share metric.
But all things are not yet equal. The "surplus" still needs to be "generated" and the timing of the repurchases is open-ended.
"The combination of our strong balance sheet, expanding earnings power, and increased capital levels creates an opportunity for significant capital return beginning as soon as later this year," said Schwab Chief Financial Officer Peter Crawford in the release.
"While there is no set timeline for the repurchase activity, growth of the business remains our primary focus, and we intend to execute this authorization as we generate surplus capital."
Schwab is a surplus capital machine -- with a growth trajectory -- and its net income for the second quarter of 2022 was a record $1.8 billion compared with $1.4 billion for the first quarter of 2022.
Schwab listed $62 billion of cash on its balance sheet at the end of 2021, up from about $40 billion at the end of 2020.
Brand confidence
The bigger loose end for Schwab is when exactly it will finally merge its systems with TD Ameritrade to realize the bigger synergies of its TDA purchase. Yet, no doubt investors are hoping that Chuck Schwab is signaling all things are looking good from where he sits.
Schwab promises the merger will take places by year-end 2023 latest.
"The Board's decisions regarding the Share Repurchase Program and common stock dividend increase reflect Schwab's recent financial performance as well as our confidence in the long-term prospects of the company," he said in the release.
Schwab had 1.904 billion weighted-average common and common equivalent shares outstanding or the quarter ended June 30, 2022.
---
---
---