Ron Ransom: 'You can't be all things to everyone.'
Brooke's Note: The peril of talking about ESG is that it means everything and, therefore, means nothing at all. Yet, a subtle but important distinction is noted in this article. This 'ESG' hire is not being hired to sell you something ESG -- at least not directly. Envestnet is positioning Ron Ransom to inflict, bestow or otherwise impose Environmental, Social and Governance sensitivity upon itself before turning around and using it to sell you goodwill, services or on the idea of making a career with the company, or using your capital to underwrite its growth. I don't mean that to sound cynical or even all that skeptical. ESG may not yet know what it is, but it almost certainly has good instincts. With 7.7 billion people sharing a planet on the precipice in planetary time of becoming uninhabitable and having most of those people largely out for themselves, ESG is one of the few cards we have to play -- especially within our free enterprise comfort zone. It's enough of a head-explosion news topic to make me write run-on sentences and root for Ron Ransom.
Envestnet just created and filled an executive position with one of the more ambitious missions in the history of the RIA business -- to figure out how to bring "wellness to all."
The Berwyn, Pa., company named Ron Ransom to be group head of its Environmental, Social and Governance (ESG) office after he spent the previous two years as its chief business development officer.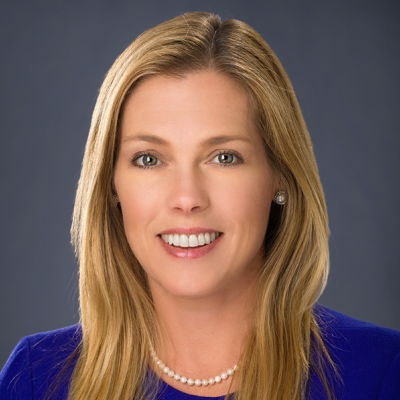 His task is to enable clients to experience an "Intelligent Financial Life," and to do so in the interests of the company's thousands of shareholders, its end investors, the 106,000 advisors who use its platform, its global staff and even people in the communities where Envestnet's employees work.
As such, Ransom reports to Dawn Newsome, chief business operations officer for Envestnet, and will begin to convert good intentions into palpable form, according to Bill Crager, Envestnet co-founder and CEO.
Envestnet has been laser focused on the 'G' part of ESG as it sorted out governance issue following the death of CEO Jud Bergman in Oct. 2019.
It created a new leadership structure and determined whether selling the company was in the best interests of shareholders. As it turns out, it wasn't. See: Bill Crager says Envestnet is about growth 'period!' after Barron's article, citing five 'sources,' claimed his firm retained Piper Sandler for a possible sale
Much of the focus now will be on the "S" portion, according to Ransom, which relates to all people Envestnet touches -- not least its 5,000 employees of whom, 60% live abroad.
Greater impact
Ransom's job does not fall under Envestnet-PMC's Sustainable Investing group but is mostly focused on how the company conducts itself to bring a "centralized focus to ESG activities across Envestnet" -- creating a cultural consistency, according to the release.
"As group head of ESG, Mr. Ransom will lead firm-wide efforts developing programs and policies to support Envestnet's corporate ESG efforts," the company writes in the release.
"The ESG office will focus on building strong relationships in the communities in which Envestnet operates and seek opportunities in which Envestnet can lead the industry."
Ransom, a former Nationwide staffer, lives in Columbus, Ohio, but his home corporate base is officially listed as Berwyn, Pa -- Envestnet's central nervous system. See: As take-private reports swirl, Envestnet moves Chicago headquarters to Berwyn, Pa. -- making Philly's Main Line a 'TAMP Central'
Laser focus
"By formalizing our company wide ESG efforts under Ron's leadership, we can find ways to make an even greater impact on behalf of our industry, shareholders, customers, and employees, as well as individuals and families in the communities where we live and work," Crager states in the release.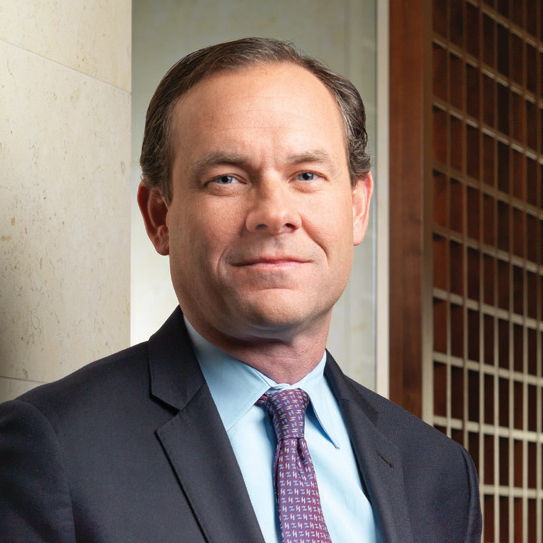 He adds: "There has never been a more important time to strengthen our focus on ESG throughout our organization and make this area a central part of our financial wellness ecosystem.
"The work we do as a company is grounded in making a positive impact on people's financial lives—through delivering the tools that advisors need to enable their clients to experience an Intelligent Financial Life."
Any attempt to inject intelligence into people's lives necessarily involves making hard choices and solving innumerable moral dilemmas -- something Ransom acknowledges.
"[ESG] means so many things to so many people," he says. "You can't be all things to everyone."
Financial wellness ecosystem
Envestnet has had a sustainable investing effort since 2016 and has tussled with the concept of what exactly delivering 'financial wellness' means. See: Pressed by a Wall Street analyst, Bill Crager defines 'financial wellness,' a touchy-feely 'Hallmark' concept that just happens to be sweeping the financial services industry
The time to figure out just who Envestnet can be and to whom is now, says Crager in the release.
"There has never been a more important time to strengthen our focus on ESG throughout our organization and make this area a central part of our financial wellness ecosystem," he says.
Ransom has spent his career at Wachovia, UBS and Bank of America helping market financial product. He also was senior vice president of Nationwide Financial's Strategic Partnerships.
But his background is more renaissance and eclectic.
An English major out of Colgate University, he earned a Masters degree in leadership and etheics from the American College of Financial Services and a certificate in 2021 from Yale University, focused on fostering inclusion and diversity.
His CV also lists a number of board positions on charities including Handshake America, an Ohio organization that identifies coachable students "with grit" and connects them with successful people.
What well-doing existed on the periphery of Ransom's career is now moving front and center as his corporation sees itself as more than just something that people invest in.
"We're very early on," he says. "[Yet] it's no longer a nice-to-have [layer]; it's a need-to-have for investor, advisors, shareholders and employees."
---
---
Mentioned in this article:
---
---
---