Michael Kitces and Brian Hamburger are both weighing in on a long-postponed debate.
The Financial Planning Association picked a lane on title protection -- the one where Michael Kitces swims laps -- but that means it'll likely face fresh opposition from FPA member organizations that prefer blurry lines to drown out sales practices.
The Denver, Colo., association of RIAs and stockbrokers who hold the CFP designation is promising to lay the groundwork to make it illegal for a non-financial planner to call themselves one.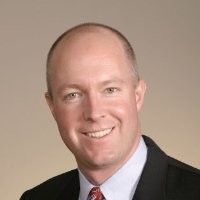 "[The FPA] will lead a multi-year advocacy effort to achieve the legal recognition of the term 'financial planner' through title protection," it writes in a release.
Kitces had been a lonely voice--until now-- advocating the issue on behalf of his XY Financial Planning company and its advisors. But he appears to have successfully goaded the FPA into joining his effort.
"I'm just happy that XYPN is no longer the only one fighting this fight. It's a big battle against the incumbent product manufacturers and distributors, so having FPA join the fray is much better than XYPN trying to keep fighting it alone," he says. See: Michael Kitces and FPA enter uneasy truce after Kitces apologizes and FPA publishes its audited financials
He also gets that the FPA had to swallow a bitter pill because it may alienate its more product-minded members.
"Title protection will be divisive, if only because "financial planner" has been increasingly used by the product industry that isn't going to want to let it go now.," he writes "But title protection is hugely popular amongst FPA membership -- and I think financial planners more broadly."
The FPA declined to respond to a request for comment. Its release states that 78% of FPA Members support title protection. Only 4% actively opposed it and the rest were neutral or said they lacked sufficient information to take a side.
Brokers vs. advisors
Timing is everything with the FPA biting this bullet, according to Brian Hamburger, CEO of MarketCounsel, a business and regulatory compliance consultancy.
"I suspect that they have laid off this for decades as they (FPA and CFP Board) sought to avoid having to extricate themselves in the broker vs. advisor debate," he writes by email.
"You know the drill: so much funding comes from firms that employ brokers, yet many financial planning purists are fiduciaries (not brokers).
"That debate has quieted down to a large extent and I'd imagine that the CFP Board sees a path towards having financial planning recognized as a profession and positioning themselves as the sole standards-bearer in the process," he says.
Avoiding barriers
Tim Welsh, president of Nexus Strategy, is unimpressed by the FPA's initiative. He doubts that winning the title battle will gain much.
"To me, this is just more tilting at windmills," he says.
"The outcome they really want will never happen going this route. The only way to create exclusivity is through experience, training and skill sets which can only be provided by regulatory action, e.g. you can't call yourself a lawyer or a doctor or CPA unless you have gone to school and passed exams."
Yet the FPA says it is, indeed, trying to thread a needle by establishing order without creating unnecessary barriers to practicing in the profession.
"Title protection will establish minimum standards for financial planners without creating an unnecessary regulatory burden for those meeting the standards," it says in the release.
Wild West semantics
Welsh says the FPA has long tried to expeditiously split hairs.
"It's also why they named it the Financial Planning (not Planner) Association."
Expect a big improvement from the current Wild West semantics surrounding 'financial planner,' says 2022 FPA President Dennis J. Moore in the release.
"Presently, there are no minimum standards for competency and ethics for those professing to be financial planners." he says.
"Our work in the months ahead, charting our course and identifying the minimum standards for anyone calling themselves a financial planner, will be critical to this endeavor."
---
Related Moves
January 12, 2022 – 3:13 AM
---
---
August 2, 2019 – 12:48 AM
---
---
Mentioned in this article:
Kitces.com
Consulting Firm
Top Executive: Michael Kitces
---
---
---