Marty Bicknell: This is a great solution for us long term.
Brooke's Note: You see every bullet point on how to compete in the RIA business. They are all good to a point. But the common denominator among the principals who keep succeeding and evolving is that they just keep competing. Case in point is Marty Bicknell who made a remarkable deal here with a $26B OSJ that grows his advised assets by 50%, brings a big new custody partner (LPL) into his orbit and lets Mariner hit the ground running in a whole new market segment. What could go wrong? Everything. Yet that potentiality is almost beside the point if you love to compete, hence Marty is more likely to realize what can possibly go right.
Marty Bicknell is about to become one of LPL Financial's biggest clients -- and count a new world of downmarket national RIAs and advisor platforms as rivals -- just as his famously cordial business relationship with Fidelity Investments' David Canter ends.
His Overland Park, Kan., firm, with $60 billion in AUM, announced Tuesday it is purchasing The Financial Services Network and its $26 billion of AUA.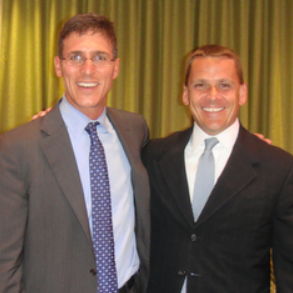 CEO Bicknell also did a deal in 2011 to jumpstart a national mass affluent venture with the purchase of CBIZ, with wealth management offices across several cities. See: Big Midwestern RIA buys itself a national presence in deal with CBIZ
The Sacramento firm, founded in 1984, has $26 billion in AUM, mostly held at LPL Financial, and more than 400 advisors.
Mariner expects to close on the deal on Sept. 15.
Similar themes
The Network's 55 staffers, including the founders, specialize in investment, compliance, and support for independent advisors. The Network is led by Daxs Stadjuhar, Christopher Mercado, and Jeremy Olen, who will join Mariner, Bicknell says.
"The three owners are great leaders and give us significant talent on that side of our business," Bicknell says. "Daxs, Jeremy and Christopher are great additions to our firm, and they will lead the platform offering."
Mercado says the two firms have similar themes. "From the day we met the Mariner team, it was clear that we shared the same advisor-centric mission and passion for helping advisors excel as business owners," according to a statement.
Great solution
This is the first time Bicknell has held any assets at LPL.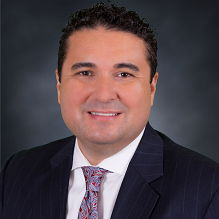 This deal opens up a new market for him to recruit IBD reps with smaller AUM than the pure RIA advisor he typically sought.
"The LPL relationship will be new to us," Bicknell says in an email. "Financial Services Network serves independent advisors, many of whom are hybrid, and a broker-dealer relationship is important to them.
"This is a great solution for us long term."
The deal nudges Bicknell closer to the $100-billion mark recently surpassed by the other Kansas RIA force, Creative Planning. See: Peter Mallouk's two-year $50-billion AUM surge at his Kansas RIA exceeded even his expectations, causing him to hit the ceiling--literally--at his shiny office complex
Gobbling advisors
The deal also potentially pits Bicknell against the other Midwestern RIA force, Carson Wealth in Omaha, Neb., says one industry source who asked not to be named for this article.
"This puts him in Ron Carson's swim lane," the source says.
"You've never had a large RIA go back to the IBD space. Obviously, this is Marty coming right after Ron Carson and partnering with his old nemesis.
"This puts Mariner in a position to be an OSJ. Ron's no longer at LPL and now you've got Mariner being an OSJ gobbling up advisors."
Carson did not reply to two separate emails seeking comment for this story.
But Bicknell says this deal doesn't relate to Carson.
"Ron is a great personal friend of mine, and this doesn't have anything to do with him," Bicknell says.
Different platforms
Tim Welsh of Nexus Strategy says he doesn't think that's the case. It's certainly not personal, though it is "platform," he says.
"I don't think Marty is going after Carson at all. Very different strategies.
Also, these mega-OSJs are all RIAs now, so not a departure there either.
"It's a b
rilliant move by Marty to get this kind of scale for his outsourced platform business in one fell swoop," he says.
The majority of Financial Services Network's assets are with LPL, and the firm has an RIA named Strategic Wealth Advisory, with about $6 billion on its platform.
The Mariner and Financial Services Network platforms are entirely different, Bicknell says.
"You can't think of this the same way you do Mariner or other pure RIAs. This is a platform offering with back office, compliance and portfolio services for independent advisors."
LPL Goodwill
Most Financial Services Network advisors are under Strategic Wealth's RIA or LPL's corporate RIA. Bicknell adds he doesn't like to switch the custodians when he purchases a firm.
In fact, Mariner signaled its goodwill to LPL by taking the unusual step of quoting the clearing, brokerage and custody giant in the media release.
"Through our partnership with The Network and our new relationship with Mariner Wealth Advisors, we are helping advisors choose the business model, services, and technology that empower them to run a highly efficient and scalable practice," said Matthew Enyedi, managing director at LPL Financial in the release.
LPL is guarded in how it views its OSJs, which are low-margin businesses and will often gain enough critical mass that they go their own way with other custodians.
One big example is Private Advisor Group, which hired ex-LPL executive, Robert Moore as its CEO, moved many of its assets to Schwab and Fidelity and competes at every level. See: Robert Moore's first big move as chief executive and stakeholder at $49-billion AUA LPL OSJ is to strip LPL of its exclusivity as broker-dealer
An IDB option
Mariner's fresh romance with LPL "will have zero impact on our relationship with Fidelity or Schwab," Bicknell says.
A Fidelity spokesperson says the company's relationship with Mariner will remain the same. "Fidelity continues to view Marty Bicknell and Mariner as a strategic relationship and looks forward to working together now and in the future."
When asked how LPL will help Mariner, Bicknell says his firm needed an IBD option -- something that Fidelity doesn't typically offer directly to RIAs.
"At this stage, it's simply to serve advisors that want to be dually registered. It gives us a true broker-dealer option."
"Mariner Platform Solutions and Mariner Wealth Advisors are two different firms served by different support teams. It won't impact Mariner Wealth Advisors in any way," Bicknell adds.
The LPL deal is technically being executed by Mariner's Platform Solutions, founded in 2020.
Bicknell says his Mariner Platform Solutions and Mariner Wealth Advisors will remain separate.
"Mariner Platform Solutions is an RIA. The advisors with Mariner Platform Solutions aren't employees like Mariner Wealth Advisors. We are simply providing tools and resources to them," Bicknell says.
Expanding reach
Bicknell says LPL's IBD relationships were instrumental because these advisors want a hybrid offer.
Yet such an acquisition can also trigger the loss of client assets for LPL or any other custodian -- something Bicknell says would go against his usual protocols in such transactions.
"In most acquisitions we do, we don't move assets from custodian to custodian. This will be no different," he says.
"Financial Services Network has assets with Fidelity, Schwab, and TD, although most are with LPL. Most are dually registered with a broker-dealer and RIA and the split is moving rapidly to the RIA model."
This acquisition will expand the reach of Mariner Platform Solutions, the division that offers an array of resources for advisors who want to scale their businesses and focus on clients without dealing with back-office tasks.
This division has partnered with 33 firms and has assets totaling $2.6 billion with more than 66 advisors.
This deal gives the platform a significant shot of adrenaline, Bicknell says.
"This is a great opportunity for us to increase advisor count by 400 + and bring a team of 55 people to really help us build the platform side of our business."
No advisor exodus
Bicknell doesn't think current advisors at Mariner Wealth Advisors will have any interest in joining the Network.
"We don't anticipate MWA advisors moving to the Network. They are different models and a different profiles of an advisor. Financial Services Network is the right fit for an advisor that wants to be fully independent."
"LPL will remain a big factor in the future of Mariner Advisor Network. They have been a great partner, and we plan to propel that. Mariner is multi-custodian and this gives us another great firm to work with."
---
---
Mentioned in this article:
Mariner Wealth Advisors
RIA Welcoming Breakaways, RIA Serving Endowments/Foundations, Advisory Firm
Top Executive: Marty Bicknell
---
---
---