TD Ameritrade remains a company with an autonomous brand and management information systems .
Brooke's Note: No doubt somebody with a better grasp of Excel spreadsheets and M&A than mine could assign a dollar amount for each day that passes until Charles Schwab Corp. finally completes its systems merger with TD Ameritrade (TDA). Already, presumably, the two firms are benefiting on the margins from a shared destiny. But it will be a minor bonanza to get onto a single system, advertise a single brand and finally prove that TD Ameritrade's legacy RIAs can be gainfully incorporated into a Schwabitrade megafuture. It will immediately reduce costs, improve efficiencies and unencumber Schwab to press ahead with its vision as an RIA custodian, wealth manager and onramp for a world of self-directed investing. Legal and industry analysts sense that the unknown daily dollar opportunity cost to integration efforts and the drag on real out-of-pocket expenses helped put Schwab into a settling mood. Settling is the painful writing of checks that hurt your pride and your wallet. Yet, Schwab leaders know that if those settlements minimize the daily merger delay ding, its wallet will be fatter, and they will have much to take pride in down the road.
Charles Schwab Corp. just cleared another lawsuit from its books -- its third in just over three months -- as its TD Ameritrade merger closing inches closer amid rising pressure on the deal.
The Westlake, Texas, broker-dealer and administrator of roughly $7 trillion of assets has agreed to $220.3 million in settlement payouts since April -- a move industry observers say is part of the end game to get off to a clean start as a merged entity.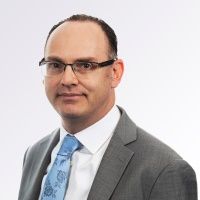 "For Schwab, ideally, it enters [the home stretch of the TDA] merger with all gorillas off its back," says Ari Sonneberg, a partner at the Wagner Law Group in Boston, via email.
"[The merger] could be a factor in both the speed with which it is approaching any open claims, and the amounts that it's willing to spend to bury them," he explains.
Schwab still faces at least one open merger-related lawsuit, a June 2022 Texas antitrust case alleging the merger has "substantially decreased" competition and overly concentrated trade order flow to the detriment of retail investors.
"Potential major litigation ... certainly would add an element of pressure to settle existing claims," Sonneberg continues.
"[But] transactions occur all of the time where one or even both parties are subject to looming, pending and existing litigation or similar issues that might affect value or reputation," he adds.
Mercy of the court
Schwab vehemently rejects the idea that its recent settlements are the product of an expedited process -- or that it could even summon the power to settle cases on its timetable.
"The reality is that we have very little control over [legal] timing -- like the unexpected last-minute rescheduling of [the Delaware class action, Brett Hawkes v. The Toronto Dominion Bank, et al.] should show," says Schwab spokeswoman Mayura Hooper, via email.
At the time of the merger, Schwab disputed the class action's merits, but acknowledged in an Securities and Exchange Commission (SEC) filing that the $26 billion merger could be delayed by three years if the court determined the claim applied, according to contemporary reports.
"We don't have the power to coordinate courts, regulators, and plaintiffs in multiple states, locations, and jurisdictions to settle every matter and all act at exactly the same time," Hooper says.
"The only thing that we can control is us doing what's right for the company, our clients, and our stockholders in litigation, and that's independent of any integration-related timing," she concludes.
It is wise for Schwab to evince lack of concern over the timing of settling legal claims, Sonneberg says.
"Litigators can smell the blood in the water," says the litigator.
Deadlines looming
Just 530 days remain until the tail-end of its 2023 final merge date with TDA, and any delay beyond late 2023 could prove costly, says Tim Welsh, a Schwab executive between 1999 and 2005 and now president of Nexus Strategy, a wealth management consulting company in Larkspur, Calif., via email.
"Doubts [are] piling up in RIA minds as to what the future holds for them. And where there's wonder, there is always wander," he says
"When [Schwab] actually make[s] the switch and turn[s] off the TDA systems -- history suggests that it will not go well ... galvanizing advisors to seek alternatives," he notes.
Schwab has tripled its advisor technology spending since the TDA acquisition to ensure the final merge of the two companies goes off without a hitch, according to July 12 release.
Yet, Bill Singer, an attorney and writer of the Broke and Broker blog, believes the importance of the 2023 deadline is wildly overstated.
"Given all the moving parts at TDA and Schwab, and the high-profile activities of those companies that have attracted a lot of regulatory and consumer ire, I would never circle a date on a calendar," he explains.
"You catch the wave. You don't command it. That's the Zen of most mega-Wall-Street deals," he adds.
Penny wise
Though paying out hundreds of millions to settle cases is a bitter pill, it is also good business for Schwab in the context of strategic priorities, says Will Trout, director of wealth management at Pleasanton, Calif., consultancy, Javelin Strategy & Research, via email.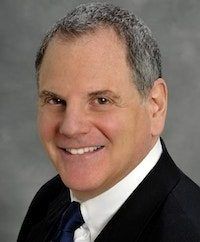 "The sum is a modest price to pay in order to clear the decks for growth and synergies post-merger," he adds.
When Schwab first agreed to buy TD in Oct. 2019, its shares traded in the $40 range, and its market capitalization was about $80 billion.
Today, its shares trade near $62--even in the down market--and its market cap is about $118 billion -- a near 50% bump, or $40 billion added to market capitalization.
By comparison, the payments are small.
Most recently, on Jul. 11, Schwab settled a legacy TDA class action suit for $2.3 million.* It concerned substitute payments made in lieu of dividends between 2010 and 2018 by Scottrade, which TDA acquired in 2017.
In April, Schwab also settled a Delaware case -- contesting the TDA merger -- for $31.5 million, although the final hearing, scheduled Jul. 11, will now take place in September, after a noticing agent "inadvertently" failed to inform a potential 20,000 class members.
On Jun. 13, Schwab settled a robo-advice disclosure suit with the Securities and Exchange Commission (SEC) for $186.5 million. See: Charles Schwab & Co. will pay $187 million settlement after SEC drops its 'pre-set for business reasons' case.
Locking in Value
What's right for Schwab, its clients and shareholders may very well be to spend millions of dollars to ensure it locks down tens of billions of dollars in merger value, according to Sonneberg.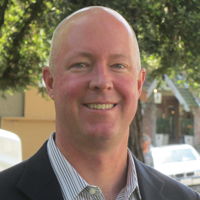 "If the parties are hungry enough for the deal and the upside -- in this context, consummating the merger -- [then] settling litigation is perceived as greater than digging in and fighting.
"That would definitely result in a quicker and greater settlement that might not have come about but for a pending merger," he explains.
"Both TD and Schwab have shown that they are hungry," he adds.
Yet, Schwab simply may not be feeling the urgency that analysts presume, says Singer.
"I doubt Schwab is all that panicky about the ongoing settlements because this is not a deal that looks unwindable at this late stage," he explains.
"What's bedeviling Schwab right now is mostly the impact of unknown unknowns ... the Biden election, Covid, runaway inflation, the Great Resignation, supply chain disruptions, the Ukraine war, etc.," he adds.
Starting fresh
Schwab is working to eliminate the unknowns that it can control, says Welsh.
"Schwab is finally taking out the checkbook to clean up all of their dirty laundry at the same time, instead of having it linger in never-ending litigation, so they can start fresh, post-merger," he explains.
"The timing is good as well, given the new [interest] rate environment and the sobering up of equity markets," says Trout.
The course that the Delaware class action settlement took illustrates how Schwab is putting a premium on closure, according to Sonneberg.
The Delaware suit alleges that Schwab cut a pre-merger deal with TD Ameritrade's parent, Toronto-Dominion Bank in Canada. The bank allegedly agreed to vote its TD Ameritrade shares in favor of the merger, in exchange for an extension of an insured deposit agreement. See: Despite new class action, odds now 75% that Charles Schwab Corp. swallows TD Ameritrade.
"It's not conjecture to say that the rescheduling is not a welcomed delay ... [and] the [$31.5 million] size of the settlement is indicative of the likelihood that both TD and Schwab want this suit out of the way to clear the path," Sonneberg explains.
Executing strategy
Schwab originally set a best-case closing TDA merger timeframe of April 2022 and since then has guided Wall Street and journalists to its worst-case "mid-to-late 2023" timeframe. See: Despite dissenting Fed vote, Charles Schwab Corp. cleared to close TD merger
Schwab has also repeatedly stated it will complete the TDA integration by 2023, although this guideline is on the far end of the estimated integration date announced after the deal closed, Oct. 2020.
The optimistic 18-month timeline has now passed.
Though the deal closed in Oct. 2020 for financial purposes, the grander challenge remains merging two massive legacy brokerage systems into one gleaming unit -- without asking investors to fill out reams of new forms.
Only then can Schwab splash a single "Schwab" brand atop it all and plow ahead unmatched for combining online and branch presence nationally -- something CEO Walt Bettinger acknowledged in today's earnings release.
"As we move deeper into 2022, our focus remains squarely on executing our 'Through Clients' Eyes' strategy, along with driving progress across our strategic priorities and our TD Ameritrade integration."
---
* If the Scottrade-connected settlement gains approval in an August hearing, the now Schwab-owned TD Ameritrade Holding Corp. will pay out the $2.3 million sum to members of the class engaged in legal proceedings.
---
---
Mentioned in this article:
---
---
---