Naureen Hassan is back on the 'digital' Wall Street brokerage track after a year as a bank executive.
Brooke's Note: High risk, high return isn't just a financial equation. It can also apply to intangibles like who you put in charge. UBS is risking what it has -- a highly profitable, predictable firm for the immediate future -- to become a high-efficiency financial advisory factory into the foreseeable future. Naureen Hassan is an exciting pick with smarts that do laps around us all. She's also a wild card to head a sales-force-based organization. But it makes a statement about how planting the seeds for the future is viewed increasingly as a now-or-never proposition on Wall Street. UBS has made a bold move -- hedged with some of the Old Boys staff still holding key positions of power -- and it'll be interesting to see if Hassan can impose her vision and make the move pay off for the ultimate string pullers back in Zurich.
UBS Americas is making its second move in six months to finally address a big limiting factor in its "digital" future -- the relics of its banking and brokerage past and the people who embody them.
The firm, an "analog" Paine Webber rebranded by a stodgier Zurich bank, has named Naureen Hassan head of its 6,000-broker, New York City wirehouse, a division of the UBS Group.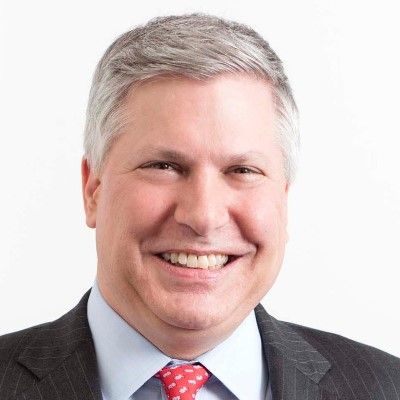 The ex-McKinseyite is best-known for overseeing parts of "Schwab Intelligent Portfolios," the discount broker-dealer's robo, during its start up.
Her hire comes six months after UBS surprised the industry by paying $1.4 billion for Wealthfront and simultaneously shuttling aside Tom Naratil.
He began his career as a Paine Webber stockbroker 39 years ago and rose to co-president of UBS Global Wealth Management.
Hassan, 50, is an Indian-American who graduated magna cum laude from Princeton in 1993 and has stayed on the golden path ever since.
Hassan didn't reply to a LinkedIn request for comment for this article. UBS declined to respond to multiple inquiries.
Passing the torch
The move signals that UBS is biting the bullet to evolve its brand and business model away from the old "Thank you, Paine Webber" days of happy, rich, white coupon-clippers on sailing yachts. UBS bought a Donald Marron-helmed Paine Webber in a $10 billion deal in 2000.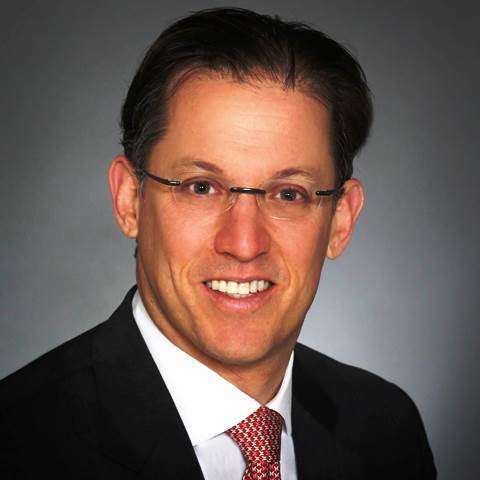 Hassan, described by published reports as an "outsider," will on Oct. 3 take over Naratil's role as president of UBS Americas - including the 6,000-broker wirehouse.
"It's certainly a passing of the torch. Tom Naratil has been there a long time, and Naureen Hassan brings an exciting new spin to the role of CEO," says Will Trout, director of wealth management at Javelin Strategy & Research.
Naratil's most significant achievements was "rationalizing" UBS America's technology base in alignment with the parent group, Trout says.
Naratil, 60, who has served since 2018 as co-president of UBS Global Wealth Management, is stepping down Oct. 3, a move that will make his co-president Iqbal Khan the unit's sole leader, the company announced Tuesday.
Full plate
UBS Brokers are okay with the move because Jason Chandler, head of UBS Wealth Management, still maintains immediate oversight of the 6,000 U.S. advisors and their $1.4 trillion in AUA, says Danny Sarch, president of Leitner Sarch Consultants in White Plains, N.Y.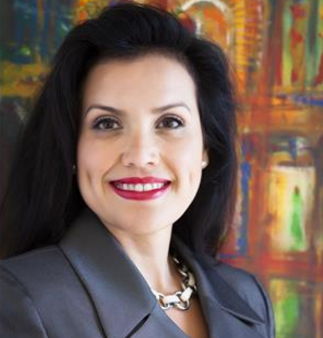 "I think that as long as Jason Chandler is running Wealth Management, advisors are non-plussed," Sarch says.
Chandler has been at UBS for 21 years and at the helm of the U.S. Wealth Management since 2019. His career began as Paine Webber assistant branch manager in New York in 1995 and accelerated when he took charge of the Wayzata, Minn., Paine Webber branch from 1998 to 2001.
Chandler will free Hassan to develop UBS's robo services, including absorbing Wealthfront.
UBS expects to close on the Wealthfront deal in the second half of 2022. She will will also hobnob higher up the chain as an executive board member for Switzerland-based UBS Group.
"She will lead the firm's strategic growth and digital initiatives in the Americas region, including the transformation of the firm's Wealth Management Americas Platform, expansion of digitally customized banking services, implementation of the Wealthfront acquisition upon closure, and the rollout of UBS Circle One in the region," a statement says.
Strategic liability
UBS Circle One is a new app that was co-created with 100 clients in Hong Kong and Singapore. It's being launched in the Asia-Pacific region first.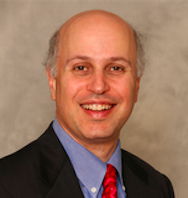 UBS's assets are at $3 trillion, and Wealthfront has about $25 billion. UBS earns $2 billion annually in profits, according to the press release announcing the Hassan hire.
Just because Wealthfront's assets are small now, doesn't mean UBS can't help propel them dramatically, says Mike Alfred, who founded a 401(k) startup and a bitcoin startup.
"Every large wealth management firm needs better digital offerings if they want to be competitive in attracting assets from millennials and Gen Z investors.
"So even if the business is relatively small, today, it could be a significant part of their business in ten years and not having a good offering is a huge strategic liability," Alfred says.
Robo engineering
Hassan is a huge strategic asset because she is both a visionary and empathetic leader who cares about people, says Cecile V. Munoz, president of U.S. Executive Search and Consulting.
"She is simply brilliant. She commands respect, collaboration, and commitment from others because she delivers," she says. "I would hope that an important factor in selecting Naureen was her expertise leading digital strategies. I would count her as one of the true pioneers in this area within wealth management."
Hassan is currently chief operating officer of the Federal Reserve Bank of New York, a post she's held for a year after a stint at Morgan Stanley.
But she gained her industry accolades during her 13-year career at Charles Schwab, where she helped engineer Schwab's robo, Schwab Intelligent Portfolios.
In 2015, her firm was a newcomer in the robo arena, and one of her chief competitors was Wealthfront CEO Andy Rachleff. Rachleff has since stepped down but is still chairman of the board.
It's unknown whether Hassan played a role in framing disclosures for the Schwab robo that just resulted in an expensive settlement. See: Charles Schwab & Co. will pay $187 million settlement after SEC drops its 'pre-set for business reasons' case
Positioned for sucess
Hassan left Schwab in 2016 for Morgan Stanley to head up the digital program and was a chief digital officer for four years. See: What exactly to make of Morgan Stanley poaching robo-talent Naureen Hassan from Schwab on the heels of Greg Fleming's departure
"Naureen has been in the wirehouse for so long now her Schwabbiness wore off years ago," Welsh says.
Her experience is likely to shine through, Trout says.
"I think she's positioned for success given her background, which includes a stint as head of Schwab bank, which gives her powerful insight on ways to leverage the bank balance sheet; for example, for securities-based lending.
"She's also led the investor services group at Schwab and worked extensively on client experience, all key areas of priority for UBS," he says.
Integration issues
In her new role, Hassan will have the uphill battle of trying to integrate Wealthfront with UBS, a nearly impossible task, Welsh says.
"The robos have been proven to not be the answer to a mass market strategy--Wealthfront's failure to gain traction in the first place, so I don't think anything they do with the division will ultimately really matter," Welsh says.
Trying to combine the giant UBS with the tiny Wealthfront will be something Hassan could excel at, and UBS wants Wealthfront's technology, Trout says.
"Given the size disparity between Wealthfront and its new parent, the acquisition represents first and foremost a technology play. Keep in mind that Wealthfront was one of the first platforms to launch direct indexing for retail investors."
Deep roots
UBS dates back to 1862 and was first named Bank in Winterthur.
In 1988, The Union Bank of Switzerland and Swiss Bank Corporation merged, forming UBS. Now, the global entity has nearly 71,385 full-time staffers across the world.
In comparison, Wealthfront was founded as a pure robo in 2008 by Andy Rachleff and Dan Carroll and has fewer than 300 staffers.
In a statement, UBS Group chief executive offer Ralph Hamers praised Hassan. He also announced that Iqbal Khan would become sole president of Global Wealth Management. Iqbal has served as co-president with Tom.
"I am delighted to welcome Naureen Hassan to UBS as President UBS Americas and to congratulate Iqbal on his expanded role as sole President Global Wealth Management," Hamers says in a statement.
UBS has made other efforts to do a reverse cultural merge with Silicon Valley types including a tight deal with SigFig, which had mixed results. See: SigFig tightens its lock-down on UBS's digital fate by absorbing its in-house robo unit and 80 employees, but it's weathering storms on other fronts
---
Related Moves
September 10, 2019 – 10:52 PM
---
---
Mentioned in this article:
---
---
---