Stuart Silverman: 'We've got a great relationship with Fidelity... I wouldn't say anything is malicious or intentional.'
David Canter's sudden and unexplained plan to depart Fidelity Investments created a 48 hour mystery that was only solved today (July 14) after a Fidelity client revealed it made him an offer too good to refuse.
Bluespring Wealth Advisors co-founder and President Stuart Silverman orchestrated the stunning poach by stepping aside as president to make way for Canter --and risking the ire of Bluespring's clearing and custody firm.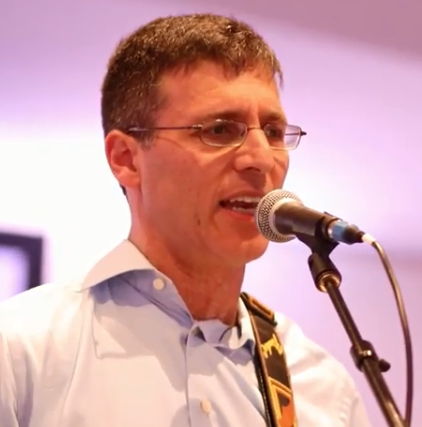 "I think someone with David's experience has a lot more expertise than I have, and he's going to be involved in day-to-day," Silverman says.
"He's coming in because he's got a wealth of knowledge and one of the most brilliant minds. I'm so excited to have him."
Silverman will assume the newly created role of "chairman" where he will be responsible for assisting recruiting and keeping Bluespring's culture consistent. (Bluespring has no CEO)
"It's a huge coup," says Dan Seivert, CEO of Echelon Partners of Manhattan Beach, Calif..
"It is a huge accomplishment [for Silverman] to be the one that landed David Canter. There is no question Canter will significantly build on this strong foundation for growth and success.
"This will increase the recruiting and buying stature of Kestra and Bluespring and mean many of Canter's strong contacts will give the option a hard look when considering solutions for succession planning and liquidity," he adds.
Natural step
Canter is a well-known and admired RIA custody chief and a trusted figure among RIAs.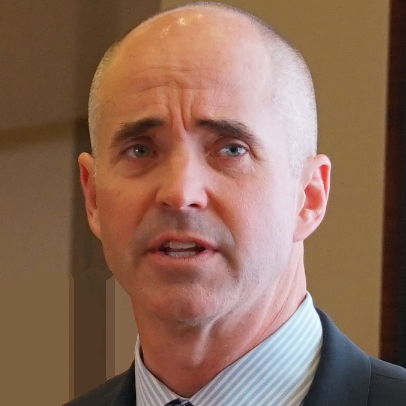 His departure sent shock waves through the industry because it comes amid a wider Fidelity scripted overhaul involving a raft of layoffs, new job descriptions and wild amounts of hiring. See: David Canter is the latest to leave Fidelity Investments amid the ongoing changing of the guard across the company, a 'huge loss,' says RIA CEO
Now it's explained -- at least in part -- by the apparent full-court press Bluespring Wealth Advisors used to lure him away from Fidelity.
"Everyone moves around in this business, and I wouldn't say anything is malicious or intentional," says Silverman, who has worked closely with Canter for a handful of years.
Kestra Financial CEO James Poer has known Canter even longer.
Meanwhile, Fidelity appeared to take the poach in stride.
"This is a natural next step in David's career, and Fidelity is fully supportive of his decision to make this move," said a spokesperson.
Marty Bicknell, CEO of Mariner Wealth Advisors, said it's "pretty common for an executive in a large firm to want to run something that they can impact daily.
"In my opinion, this will give David a chance to practice what he's been preaching for so long," he adds.
Room to run
There may have also been a stick -- a limited chance of advancement at Fidelity -- that went along with that carrot of a fresh and potentially lucrative professional oppotunity, according to Tim Welsh, president of Nexus Strategy.
"It's an upgrade from Fidelity, as moving up in that complex organization would be a continual challenge. Yet, at Bluespring, he has so much more room to maneuver and run as the president."
Indeed, when Canter's boss, Sanjiv Mirchandani departed a year ago, Canter did not apparently get the call.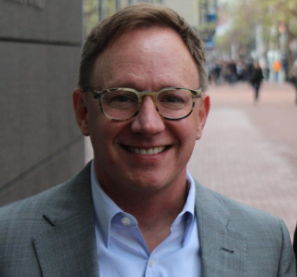 Yet despite Canter's incentives to bolt the Fidelity aircraft carrier for a smaller surface ship, multiple sources were surprised he made this particular move.
"I would have expected Canter to go to a top five or ten wealth management acquirer," says one industry analyst who asked to remain anonymous. "I would put the PE partner Warburg Pincus in those ranks, but at this point Kestra is more of a 20-something ranking."
Bluespring does have a notably distinctive niche, says David DeVoe, CEO of DeVoe & Co.
"Most acquirers have a bias toward acquiring RIAs with younger management teams. Bluespring has developed a model that is focused on helping retiring advisors exit the business," he says.
Kestra has more than 2,400 advisors and $150 billion across its business line, versus Fidelity Institutional, with $4 trillion of assets from third party intermediaries.
Creativity, creation
Bluespring also likely sweetened its offer, Seivert says.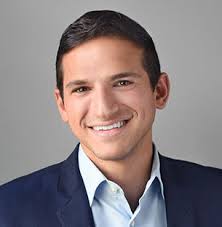 "I would say the opportunity to join a fast-growing entrepreneurial, private equity-backed company provides three key additional elements:
"One: The ability to make more via equity and comp.
"Two: The ability to capitalize on a huge, strong, tight network of contacts.
"Three: The ability to leave 'corporate land' and lots of meetings and travel and replace it with more 'entrepreneurial land' which is more about creativity and creation."
Canter, who has been at Fidelity since 2009, is known for always expressing genuine interest in an advisors' business. Plus, he's particularly enthusiastic about mergers and acquisitions, says Louis Diamond principal of Diamond Consultants.
"He always speaks very passionately about mergers and acquisitions. I think to him, it's satisfying a professional curiosity. He gets to lead a well-known investor."
Powerful asset
Canter made his choice from a position of strength, Diamond adds.
"In David's role, he interfaced with, legitimately, every single RIA and investor and all players in the ecosystem. He's a super smart guy. I'm sure he had his pick of opportunities.
"He got to see which platform he could back. It speaks volumes about Bluespring because he was so educated about every platform," Diamond notes.
He adds: "David's network, deep knowledge of the RIA space and strong personal brand will be a powerful asset for Bluespring."
He's staying in Boston but will travel frequently, Silverman says. The company is based in Austin, Texas, but Silverman lives in New York.
Kestra Holdings released a statement that Canter will not comment until he officially starts with Bluespring in August -- and acknowledged that headhunting involves careful protocols.
"Fidelity Investments and Kestra Holdings have been longtime business partners, and out of respect for the relationship, David will withhold any comments until he officially starts with Bluespring Wealth Partners in August," the statement said.
Custodians have been fertile ground for RIA poaches.
Bob Oros and David Welling are former Fidelity and Schwab higher-ups who are now the heads of Hightower and Mercer, respectively.
Ex-TD Ameritrade Institutional executive Darla Sipolt just departed Goldman Sach's RIA custody (before it even launched) to join Allworth. See: Hightower Advisors brings a high-end slice of RIA custody in-house by retrofitting a Texas bank and poaching a Schwabie
---
---
---