Eric Clarke: Sales activity isn't showing signs of a summer slump.
Brooke's Note: Orion's core market consists of a couple thousand rock solid RIAs. Its deal for Redtail was a move half a tier downmarket to the world of IBD reps. It's purchase of TownSquare is a move upmarket half a tier. Orion is looking more full spectrum by the day. Still, in a way, the M&A deals are the easy part. Now it will not only need to integrate its purchases but also demonstrate synergy to grow and prove to future prospects that getting rolled into Orion is a good roll of the dice. Orion's Eric Clarke says what's happening behind the scenes is also rock solid. RIAs are renovating their technology stack even as the stock market stacks up a few losses. Expect no "summer slump," he says.
Orion Advisor Solutions closed its latest deal --again, rapid-fire-- for TownSquare Capital, which, for now, will hold onto its own Cadillac brand pitching upmarket outsource services.
TownSquare manages $6 billion at a higher rung of service and decision-making than most TAMPs. The Provo, Utah, firm is an OCIO that sells chief investment officer services -- often obviating or postponing the need to make an expensive hire. The closing happened on July 1.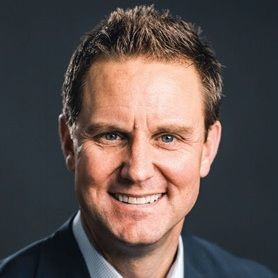 It's a hot market. The OCIO market soared 27% in 2021 to $2 trillion and will hit $3 trillion in 2025, a Cerulli report says.
The deal for the 2018 startup with undisclosed terms widens Orion's spectrum of services but also provides TownSquare with in-house engineering and software that it would have had to re-create or outsource as it grows and evolves.
"With the full weight of Orion's resources and relationships behind us, we can continue providing best-in-class investment strategies to the advisors and clients we serve," says Kurt Brown, chief of OCIO Services at Orion who formerly worked as TownSquare's CEO and chief investment officer.
Orion, based in Omaha, Neb., has grown its staff in 2022 to 1,536 and it still has 73 number of job openings unfilled.
"Over the past 24 months we've added some of the best and brightest to the Orion team through the acquisitions of Brinker, HiddenLevers, Basiscode, Redtail and TownSquare and continue to invest in attracting top talent," Clarke says.
Increased offerings
The hiring and deal-making reflects sizzling growth, Clarke says.
"In Q1, we had record tech bookings and attrition remains below 1%," he says. "There's a lot of demand and advisors are thinking critically about their tech stack.
"Sales activity isn't showing signs of a summer slump. In fact, we're seeing increased activity and engagement across the board," he adds.
"We continue to see high demand for an integrated most-in-one offering, recently evidenced by having over 3,400 advisors attend our Orion / Redtail webinar where we went through some of our early tech roadmap plans for integration."
Yet OCIO services are also very much about people who can talk high-end stewardship of investment management -- even parachuting in to meetings between advisor and end investor, Brown explained in an earlier interview.
"The key difference is that we have no ownership over the client," says Brown.
Orion can cross-sell differentiated services like OCIO, according to Clarke.
"The close of Redtail (June 6) and TownSquare (July 1) acquisitions increase the breadth of Orion offering and will help us unlock incredible cross-selling opportunities into our growing client base."
Brand play
Orion's plan, for now, is avoid sudden movements as the new owner, according to its CEO Eric Clarke.
"Our plan is to leave the TownSquare Capital branding in place for now and be open to future adjustments.
"Yes, most of the marketing will be to our existing advisors looking for OCIO -- and outsourced trade desk -- services." See: Orion speed-closes Redtail purchase in 48 days, so Eric Clarke can get right to work stacking it with four other M&A deals in two years at his Omaha mothership
The RIA market remains red hot
Orion has also played it by ear with acquisitions of firms like Brinker Capital and FTJ Fundchoice. Brinker retains its brand while FTJ was folded into the Orion brand.
The Omaha, Neb., firm has plenty on its plate with M&A integrations without folding in TownSquare -- most notably with its purchase of Redtail Technology, which it closed June 6th.
The acquisition jet-propelled it to the top CRM spot for advisors.See: In blockbuster deal, Eric Clarke gets Brian McLaughlin to remove 'blinders' and sell Redtail to Orion after one football game and three years of 'unreturned text messages'
Orion, a vendor to more than 2,300 independent advisory firms, is adding TownSquare Capital's $6 billion from 50 firms to those totals.Orion has $1.9 trillion in assets under administration and $60 billion of wealth management platform asset.
---
Related Moves
February 10, 2022 – 2:22 AM
---
January 7, 2022 – 11:40 PM
---
October 5, 2018 – 6:05 PM
---
---
---