David Canter was known for harmonious relations across the RIA business.
Brooke's Note: I'll miss David Canter in his RIA role at Fidelity. He's not a battering-ram-style leader or a dispenser of fiery quotes to journalists. Yet, as a number of sources in this story explain, he did an incredible job navigating the high self-esteem of RIAs and the high complexity of the Fidelity corporate psyche to the considerable benefit of each. If he was frustrated, he rarely showed it. He could be counted on to be available and warm by phone or at RIA events. He can play guitar like Ziggy. Hopefully, he'll zag back to a job where we can continue to enjoy his presence, wisdom and penchant for getting things done.
The ongoing changing of the guard at Fidelity Institutional -- and Fidelity Investments -- now includes David Canter who will leave by month's end, a year after his boss, Sanjiv Mirchandani, departed.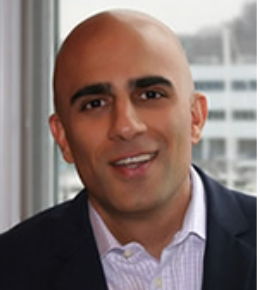 The $4-trillion-plus division of Fidelity Investments headed by Mike Durbin is bidding adieu to the executive who oversaw the RIA division starting in 2017; he joined the company in 2009. Neither Canter nor the company signaled what caused the split.
"Canter was a true friend of RIAs, was super creative in creating innovative solutions to help them run better businesses and did an amazing job of navigating a complex organization to elevate Fidelity in the industry." says Tim Welsh, president of Nexus Strategy, a wealth management consultant based in Larkspur, Calif.
Canter did not immediately respond to a LinkedIn message seeking comment for this story.
Assessing leadership
Fidelity has no specific plan to replace the executive but may still do so later, says a Fidelity spokesperson who asked to remain anonymous for this article.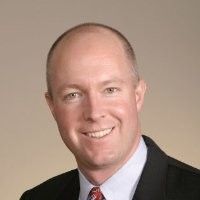 "As we do with any senior leadership change, we're taking the time and opportunity to assess the type of leader and role we'll need to build on David's legacy and drive our next chapter," the person said in an email.
A "healthy RIA" unit with an "exceptional" team of leaders and staffers who report to Canter will now report to Rohit Mahna, the person adds.Digital future
Indeed, Fidelity has been as apt to change job discriptions as it has personnel in its quest to evolve its offerings.
The firm is working toward a "digital" future focused on heightened automation, financial technology -- and even cryptocurrency, blockchain and decentralized finance.
That includes making big outside hires -- also on the retail side.
Revolving door
As part of that human capital overhaul, Fidelity offered buyouts to 2,000 executives hired during its more analog era before hiring 28,000. See: Fidelity's strategy to own the financial advice business by owning 'a crazy lot of people' is heading for 28,000 hires in two years
"Seems to me that Fidelity has a history of bringing in multiple executives to manage the institutional wealth segments as they evolve and restructure," says Welsh.
"With the addition of Rohit Mahna, perhaps that may have limited upward momentum for [Canter] and reason to pursue outside opportunities.
"Canter was a former colleague at Schwab, a good friend and also a former client of Nexus, so full disclosure there," he adds.
Delivering services
Canter surely elevated Fidelity in the eyes of many RIAs, says Doug Fritz, CEO of F2 Strategy, a Santa Cruz, Calif.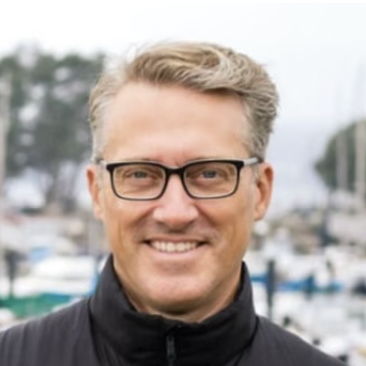 "Canter helped the firm deliver on TD-like client experience and hand-holding while investing in the tech and advisor/client experiences that RIAs really need."
Fritz says that Canter distinguished himself among RIA custody chiefs by going the extra mile for RIAs.
"He was amazing at being flexible and ensuring our clients got the best out of Fidelity. There is nobody like that at Schwab, but a huge number of smaller RIAs are going to expect far better service than the firm will be able to successfully deliver."
Marty Bicknell, CEO and president of Mariner Wealth Advisors who knows Canter well, says it is a blow to Fidelity.
"I do think this is a huge loss. While they are big shoes to fill, I am confident they will approach it correctly."
Softening blow
Former RIA chief, Mike Durbin is still there as head of the $4.5-trillion unit and should soften the blow, while Mahna, 45, is bringing new thinking, according to Shirl Penney, CEO of Dynasty Financial Partners.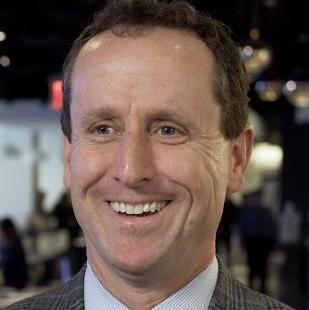 "Fidelity has a very strong leader in Mike Durbin who understands the RIA and IBD markets very well at the helm, and Rohit Mahna is bringing fresh perspectives to the firm and the segment as a whole."
Fidelity will likely continue to shuffle its management around, says Dan Cronin, an ex-Fido exec who left Schwab Advisor Services in 2021 and is head of sales at Allocate.
"Fidelity makes changes more than just about any company I've ever heard of - often when things are going well for them," Cronin says in an email.
Indeed, Fidelity will stay on its feet, Bicknell addsd.
"While I believe David is the best they have had in that seat during my relationship with Fidelity, it's about the organization and not about one individual."
Stumble?
Canter, an attorney who had worked at Schwab from 2000 to 2008, and joined Fidelity in 2009, has been hailed as a top leader at the firm.
Most recently, he stumbled when he agreed to debate Nerd's Eye View Blogger Michael Kitces over custodian fees but pulled out at the last minute. See: Michael Kitces' debate with two top RIA custodians may have vaporized--causing him to pivot to a 'discussion'--but he still made his point--more transparency, now!
Last year, the firm hired Mahna away from Salesforce to indirectly replace Sanjiv Mirchandani, 61. Mahna was given a modified job description and title, "head of client growth." See: Fidelity Institutional makes biggest hire in years -- a very familiar face in RIA technology -- in a play for software and data 'interoperability,' something Salesforce 'got right' before it lost its RIA mojo
---
---
---