Stephen Greco is taking on the RIA superpowers using mafia law to attempt to level the playing field.
Brooke's Note: The fastest growing schism in the financial advice business might not be the jagged line separating Wall Street brokers and Main Street RIAs. The action appears to be along the divide separating small RIAs and national RIAs -- and the RIA custodians who have to choose sides and have sister divisions that are ... national RIAs. What we find in this lawsuit is a small RIA that is certain it was slighted -- and even conspired against -- by big custodians on behalf of a big RIA. But that is about all we know for sure. Our sources were loath to stick their necks out far for either side and many would-be sources simply punted on opining at all. That probably explains why this case wasn't settled out of court long ago. It'll take a court and a staggering amount of resources to decide.
Stephen Greco is making a federal case out of his quixotic, six-year campaign against the industry's fastest growing RIA and the "big three" asset custodians that already has so many twists and turns even industry experts are scratching their heads.
"I don't understand the allegations against the custodians' referral programs," says RIA attorney Brian Hamburger, CEO of MarketCounsel, one of the nation's largest RIA compliance firms.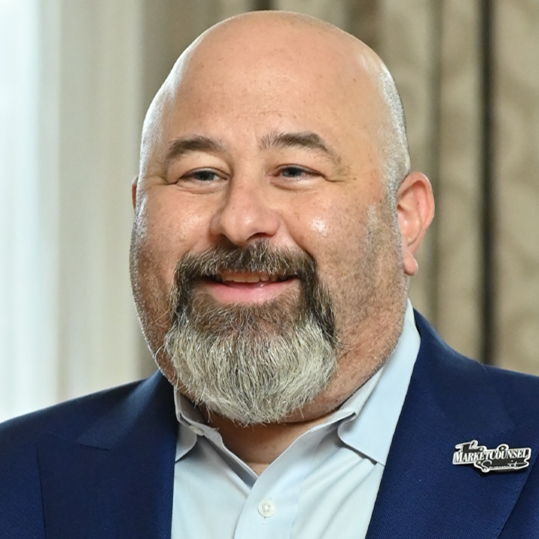 Michael Kitces, who writes the influential Nerd's Eye View blog post, and represents 2,000 small advisors through XY Planning, says the details are complex but some of the allegations are at least eyebrow raising.
Shakespeare might see it as a three-act play.
Act One: Greco has a falling out with his one-time employer, Creative Planning CEO Peter Mallouk. That leads Greco to file a complaint with the Securities and Exchange Commission (SEC) and fashion himself as a whistleblower. Creative Planning countered in 2020 with a legal complaint against Greco for allegedly disparaging the firm.
Act Two: Greco files a complaint with the U.S. Department of Justice (DOJ) alleging Creative Planning, TD Ameritrade (TDA), Fidelity and Schwab engaged in collusion and anti-competitive practices against his firm, just months after Schwab said it was purchasing arch-rival TDA. Both Schwab and TD Ameritrade filed arbitration cases in 2019 alleging Spotlight attempted to solicit their clients.
Act Three: Greco files a 199-page complaint May 19 in federal district court in Chicago alleging Creative Planning and the custodians engaged in anti-competitive practices, unfair competition and other misconduct.
Whistleblower
Greco began working for Creative Planning in 2013 and left the firm to launch his own wealth management firm, Spotlight Asset Group in 2017. That's when things started heading south.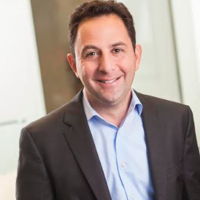 On his way out the door, Greco filed a "whistleblower" complaint with the SEC over alleged marketing irregularities. A year later, Creative Planning settled with the SEC for $250,000 over two compliance issues related to marketing.
The firm paid $200,000 fine for an advertising effort involving a local radio host and another $50,00 for a compliance issue involving family funds. See: After settling with the SEC for $250,000 over two compliance issues, Peter Mallouk explains what he quietly and painfully experienced as his RIA grew from $15 billion to $36 billion
But it's unknown whether Greco's complaint was the catalyst for the regulatory action. The SEC would neither confirm nor deny any causal relationship.
After the SEC complaint, Greco says Creative Planning and custodians Charles Schwab, Fidelity, and TD Ameritrade joined forces to retaliate against him and his registered investment advisory firm in an effort to drive him out of business. (Spotlight's assets eventually landed at LPL Financial.)
He cited his whistleblower complaint, and a 2020 complaint he filed with the Department of Justice (DOJ) that charged the custodians were engaging in unfair business practices.
Legal hurdles
If those actions were prologue; then the new federal lawsuit is the denouement.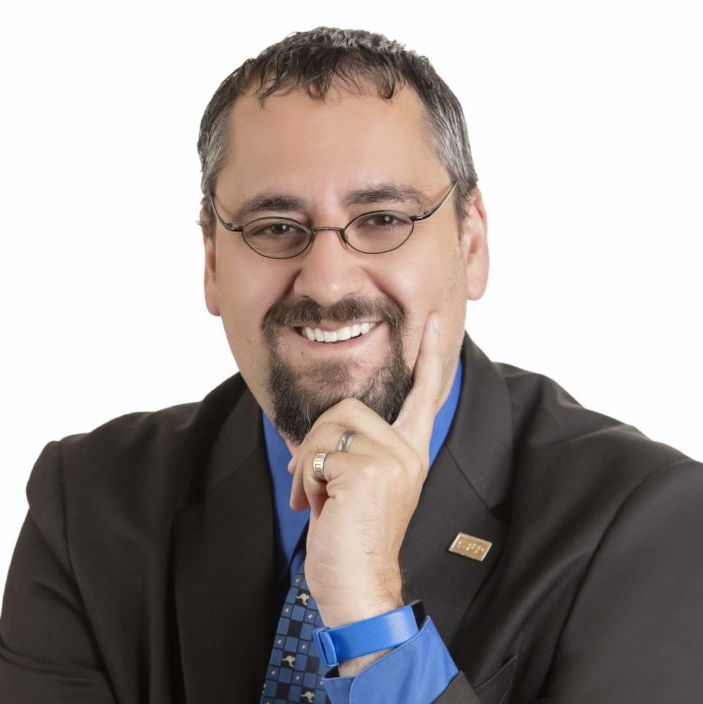 It draws the strands of the alleged plot together and lays out allegations in detail that supposedly add up to a violation of the federal Racketeer Influenced and Corrupt Organizations Act (RICO) of 1970.
Although the "RICO" act is best known for criminally prosecuting mobsters, the law also provides the basis for civil actions. But plaintiffs face huge burdens to prove their case.
Right off the bat, civil RICO cases must be brought within four years from the date when the injury occurred or should have been discovered, regardless of whether or when the injury is discovered to be a part of a pattern of racketeering, according to legal references.
Greco's case may fail on that ground alone, since five years have passed since his initial falling out with Mallouk, which makes up the core of his allegations.
Greco could, however, argue he is subject to a more complicated statute of limitations because of the nature of the allegations.
While the standard of proof in civil cases is based upon a "preponderance of the evidence," a civil RICO plaintiff must plead their case with "particularity," meaning the allegations must be detailed and prove "causation," as well as injury.
Beyond that, courts generally look askance at civil RICO complaints, particularly when the case boils down to a "garden-variety" business dispute, according to legal references. Whether that's the case here is obviously up to the court to decide.
But at the very least, the allegations are juicy and may shed light on referrals, a decidedly gray area of the wealth management business.
"That Creative may have asked Schwab/Fidelity/TDA to block a departing advisor from being on their RIA custodial platforms (especially after his firm was already live), is some really serious 'black-balling' kind of behavior from custodians," says Kitces.
They would be giving undue deference to their large firms, "if the allegation is really true," he says.
Gaming the system
The suit alleges that through Mallouk's "Machiavellian leadership," Creative Planning engaged in a scheme to game TD Ameritrade's AdvisorDirect national referral service to "win" nearly 50% of all advisory clients.
The alleged scheme allowed Creative Planning to garner as much as 78% of its growth from TD Ameritrade referrals, driving AUM from $35 billion to $100 billion and beyond, the suit states See: Peter Mallouk's two-year $50-billion AUM surge at his Kansas RIA exceeded even his expectations, causing him to hit the ceiling--literally--at his shiny office complex.
The lawsuit alleges that Mallouk told Creative Planning employees to inform TD Ameritrade branch employees that Creative Planning would accept unmanaged assets - even when the prospective client "was clear that it only wanted a portion of their assets managed."
"Creative Planning was willing to hold those unmanaged assets for at least two quarters, long enough for the TD Ameritrade branch consultant to earn the commission on the conversion of the total client portfolio (both manage and unmanaged).
Then, the suit argues that Creative Planning retained these unmanaged assets and charged reduced fees on those TDA AdvisorDirect program advisory client referrals to accomplish the same effect as not billing on the unmanaged portion of assets.
These actions incentivized the TD Ameritrade investment consultant who would continue getting paid commission on the whole conversion amount, it claims.
Creating 'cover'
The suit argues that Creative Planning also claimed to be providing a free individualized and custom financial plan on the whole portfolio.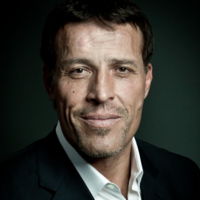 But the firm actually used a "portfolio generator" tool that selected the same pre-determined investments for virtually all advisory clients."
"Creative Planning would send specifically worded (by Mallouk) misleading e-mails to the referring TD Ameritrade branch employees.
"Creative Planning explained [the emails] could be used as 'cover' by the TD Ameritrade branch employees and Creative Planning if the transactions were flagged and questioned by [TDA], or an advisory client claimed a loss on the unmanaged assets," the suit reads.
Creative Planning did not segregate or monitor these "unmanaged assets," the document asserts.
Mallouk also mined a rich vein of referrals from self-help guru and super-influencer Tony Robbins before they had a falling out.
The lawsuit alleges Mallouk and Robbins engaged in "collusive revenue sharing, kickbacks, incentives and disincentives" which advanced the RIA's interests over client interests. See: Peter Mallouk-Tony Robbins partnership set to soar on new book but quid-pro-quo details of pact between $23-billion RIA and super-salesman are still murky
Though Mallouk declined to comment for this article, in the past he told RIABiz that his referral sources made big news but accounted for a small percentage of the prospects who come to his firm.
Malicious claims
Creative Planning denies the allegations, says its attorney Melissa Sherman, with the law firm Spencer Fane.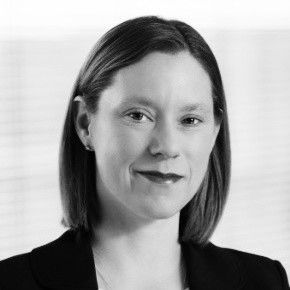 "This baseless lawsuit is Steve Greco's latest attempt to disparage the company he left in 2017 to start a competing RIA and follows Creative Planning's refusal to pay a significant sum and acquire Spotlight.
"Mr. Greco's malicious claims are completely meritless and wholly denied," Fane says.
In 2020, Creative Planning filed a lawsuit against Greco in Kansas State Court alleging he violated a solicitation agreement by going after Creative Planning staffers, and made disparaging comments about Mallouk to reporters. That lawsuit is still pending.
Both Schwab and TD Ameritrade filed arbitration cases in 2019 alleging Spotlight attempted to solicit their clients in violation of employee agreements.
"The idea that Creative Planning colluded with custodians who removed his RIA from their platforms is ludicrous, particularly given that Mr. Greco previously admitted publicly that his RIA was removed from at least one platform for hiring the broker's former employee who attempted to take clients.
"Mr. Greco's troubled departure from Creative Planning lost partnerships, and removal from prominent custodial platforms were entirely the result of Mr. Greco's own behavior and business practices – not a grand conspiracy.
Creative Planning will continue to conduct itself with integrity and to focus on providing the highest quality services and support to its clients and team," the lawyer said.
Schwab spat
Greco's lawsuit admits he hired former Schwab and TD Ameritrade staffers but maintains the firms did not list that as the reason for terminating his relationship.
He argues that TD Ameritrade and Schwab never told him their staffers were off limits and never listed his poaches as their rationale for terminating the relationship, the lawsuit states.
Greco says in court papers that a former TD Ameritrade advisor had resigned in 2018 and was hired by Spotlight the following year.
In January 2019, TDA sent a letter alleging violations of post-employment obligations and threatened legal action.
Greco began discussions with Schwab in early 2019 after getting the TD Ameritrade letters.
"Greco believed it would be in Spotlight's best interests to have another qualified custodian to work with, in light of the threatening communications he was receiving from TD Ameritrade in early 2019."
In March 2019, Schwab agreed to provide custodial services if Spotlight would transfer $50-million to $100-million in assets to Schwab.
Shortly after, on April 8, 2019, Spotlight hired a former Schwab financial consultant. Greco says he advised Schwab of the new hire, and Schwab did not object.
On April 17, 2019, Spotlight signed on the dotted line for its RIA custodial services deal with Schwab and began moving clients from TD Ameritrade.
'Silencing and retaliation'
On Apr. 22, 2019, Schwab sent a letter to the former Schwab advisor, threatening litigation if any Schwab advisory clients followed former Schwab advisors to Spotlight.
"Schwab did not have any good faith basis to assert that former Schwab advisor had engaged in any conduct that violated his post-employment obligations.
"Rather Schwab was making the intimidating, harassing, and accusatory threats in furtherance of its participation in the silencing and retaliation scheme," the suit says,
"Schwab's conduct was nearly identical to TD Ameritrade's actions against Spotlight," it adds.
"At all relevant times, Schwab was dealing with Spotlight in bad faith and pursuant to the silencing and retaliation scheme," the suit claims.
"It made fraudulent and misleading representations to Spotlight via mail and wire, on multiple occasions during March and April 2019 to induce Spotlight to enter into an RIA custodial services agreement and transfer its advisory clients from AMTD to Schwab for purposes of compounding the damage to Spotlight..."
"Despite knowing and intending, in furtherance of the silencing and retaliation scheme, that it was going to participate in a group boycott and refusal to deal with Spotlight, Schwab nevertheless solicited and encouraged Spotlight to enter into a business relationship with it and execute the RIA custodial services agreement with it in April 2019."
"Schwab and [TDA] timed and coordinated their collusive and deceptive plans to cause Spotlight to rely in good faith on Schwab's continued performance of its obligations under their RIA custodial services agreement and encourage Spotlight to transfer as many advisory client accounts as possible to Schwab."
Stringent standards
It's easy to see why TD Ameritrade and Schwab were eager to cut ties with Spotlight if it hired their advisors, says Hamburger.
"We have seen a steady incidence of cases where custodians have moved to terminate a business relationship following an advisor recruiting one of their employees and attempting to solicit clients to transfer assets," he says.
Hamburger argues that custodians are known to have minimal tolerance for a firm that uses their branches as farm teams.
"While a foundational feature of independence allows advisors to select which service providers they choose to conduct business with, that door swings both ways," he explains.
"Without any agency or employment relationship, custodians are freer to sever a business relationship when they believe that advisors pose any extraordinary risks or are acting contrary to their business interests."
Schwab spokesman Joseph Giannone declined to speak specifically about Greco, but generally described Schwab's policy toward client firms.
"Schwab has stringent standards and requirements that all firms must meet to custody assets on our platform, and in some instances, there are firms that do not meet them. We fully intend to defend ourselves against these meritless allegations," Giannone says.
Fidelity spokesman Michael Aalto specifically denied any allegations of conspiracy.
"Spotlight Asset Group is alleging a concerted approach among Fidelity and its competitors in the custody space. Any such allegations are totally unfounded, and Fidelity will defend itself vigorously against any such claims."
Creative Planning's private equity partner, General Atlantic, also a defendant, added its denials, as well.
"The claims made in this complaint are entirely without merit. We are proud of our partnership with Creative Planning, and we are confident that they have consistently acted with integrity," said spokeswoman Casey Gunkel.
Greco is seeking declaratory relief, injunctive relief, and monetary damages.
Under the federal RICO act, he could be awarded treble damages, attorney fees and label the defendant as a "racketeer."
---
---
Mentioned in this article:
---
---
---
---