Lauren Oschman: 'I never really bought this narrative that women are risk-averse.'
Nashville advisor Lauren Oschman co-founded an RIA at age 29, weeks after she gave birth. Now she's CEO at age 33, presiding over nearly $500 million in assets. See: How a 33 year-old advisor ditched the Midwest for California and used mad blogging and SEO skills to hijack annuity-bound web traffic to propel giant growth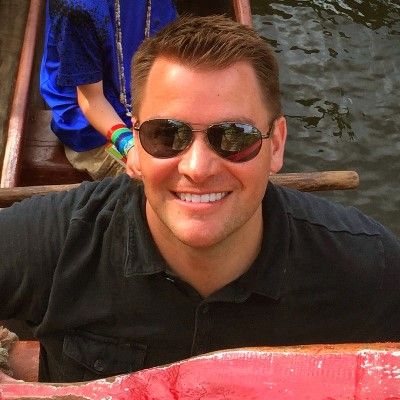 Oschman is one of five co-founders who launched Vestia Personal Wealth Advisors in 2018, specializing in financial advice for doctors, an established RIA niche because of their unique needs.
Her boss, partner and previous CEO Tommy Martin opened the door to corner office when he announced plans to step down.
He's shifting focus to healthcare venture capital firm Mammoth Scientific, which he co-founded. It raised $100 million last July.
"Lauren's ascent to the CEO role has been eagerly anticipated by all of us at Vestia and was never a question of 'if' but simply 'when,'" Martin said in a statement.
"Vestia has excelled to this point thanks to her tireless dedication and passion for serving our clients. We are excited about Lauren's plans as she leads our firm into the future."
Martin will remain on the company's board of directors.
Female niche
Oschman and her partners originally worked at Larson Financial in Nashville and purchased their clients from the RIA to form Vestia.
"We had inherited that niche and we made an intentional decision to work with physicians. Our idea was to go even deeper and do practice groups," she says.
That led to the launched of its female physician group in 2020. The firm now has 20 female physician clients.
"I never really bought this narrative that women are risk-averse," she says. "I think women are more risk-aware.
"We have had such success. We're getting referred constantly by female physicians."
In 2021, the firm launched the orthopedic surgeon group and already has 20 orthopedic clients.
"We've seen much similar success. We're getting many opportunities." she says.
Of the 475 household clients, between 85% and 90% are physicians.
In 2020, the firm acquired advisor Forrest Friedow and his practice of primarily physician clients. The deal brought in more than 50 million and 85 households at the end of 2020.
Helping hand
It hasn't been all smooth-sailing for Vestia.
Partner Andy Parker decided to leave the firm in the last year as Vestia hit an all-time high of $585 million in AUM. Parker took about $100 million in assets and 85 clients.
"It was a mutual decision for Andy and Vestia to part so he could run his own practice locally in Fort Wayne, Indiana," Oschman says.
Parker did not immediately reply to a message seeking comment for this article.
Now, Oschman is focused on both organic and inorganic growth.
*We are interested in inorganic growth as long as the advisor is a great culture fit with our collaborative culture and the clients make sense for our niche."
Her RIA is seeking advisors who have experience with physicians.
"Our service model extends beyond just managing investments and money for retirement," she says. "Doctors who are just starting out have a ton of student debt and need help."
Special needs
Recently President Biden has been pushing student loan forgiveness programs. It's been essential for Vestia to track these forgiveness programs, Oschman says.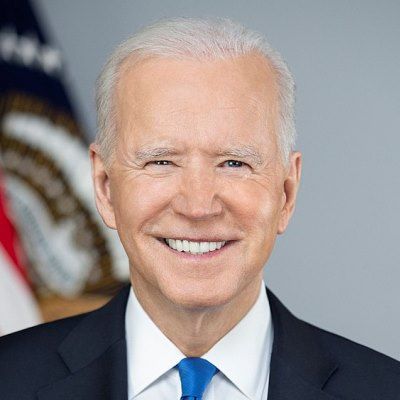 Her firm is abreast of all of the student loan forgiveness programs.
"President Biden is on iteration three of student loan forgiveness. This is all we do. We're watching those headlines and we know what clients to call and say, 'this is happening,'" she says.
Famously good payers, doctors are eligible for special mortgages -- including no money down and low interest. They sometimes need assistance writing up business contracts.
"We've got relationships nationwide with banks. We have a whole negotiation arm and we'll help doctors negotiate contracts," Oschman says.
Buying malpractice insurance is a big expense but the right disability insurance is a huge issue for physicians as well, she adds.
"If you or I get a tremor, we can be fine. If a doctor gets a tremor, they're probably done.
"An everyday advisor might not realize the magnitude of the risk that doctors carry. The list goes on and on."
Solid growth
Vestia already has 21 staffers and 475 households with $490 million in assets. There are six partners, and Oschman is the only female.
Vestia has grown from $210 million in assets and 385 households in 2018 to $490 million in assets in 2022 and 475 households.
Yet Oschman is determined to seen wealth in the right context, she says on her Vestia website bio.
"I will always be able to work more or make more money, but I only get these years with my daughters once. So 'wealth that matters' to me is being intentional with my time; I have come to realize that how I spend each moment amounts to how I spend my life!"
---
---
Maria Marsala (Coach Maria)
Great going on the promotion, determination to niche, growth of your firm with the niche, and throwing out stereotypes!