Jason Roberts: 'We know where the administrative hot spots are.'
A top ERISA attorney is co-founding a venture to crack the fertile but fallow small business 401(k) market by allying with RIAs.
Jason Roberts, who runs the Pension Resource Institute in Overland Park, Kan., is using a Department of Labor (DOL) rewrite of pooled plan criteria to create a TAMP-like system for 401(k)s, with an eye on advisors who want to break into the retirement plan industry.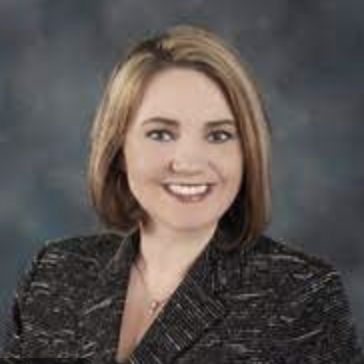 All tolled, 401(k) plans hold $7.3 trillion in assets as of Sept. 30, 2021 in about 600,000 plans on behalf of about 60 million active participants.
About 32 million small businesses exist in the United States, according to the Small Business Administration. About157 million people are employed.
Roberts, who typically plays the role of third-party advisor to 401(k) advisors and recordkeepers, sees an opportunity too good to pass up.
"With Jason, he sees this opportunity. The question is how big is this opportunity? Theoretically, it's as big as the 401(k) market," says Jennifer Tanck, executive vice president of Pensionmark Financial LLC in Santa Barbara, Calif.
"Every plan is a candidate for a PEP. There's no reason a 401(k) plan can't qualify for a PEP," adds Tanck, whose firm had $27 billion in assets as of Dec. 31, and serviced around $54 billion within its network.
New opportunity
Roberts partnered last year with Pete Swisher of Waypoint Fiduciary to launch Group Plan Systems, LLC (GPS), which is a pooled plan provider (PPP). Swisher is managing partner and Roberts is CEO. The venture is being bootstrapped for now.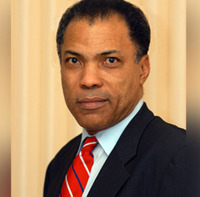 It follows a small rule DOL change with potentially eye-watering implications.
Multi-employer plans (MEPs) were permitted under DOL rules, but only for small companies in a category -- like gas stations or restaurants. In 2020, Congress passed the Secure Act, which allows pooled employer plans (PEPs) among companies that sell different products or services.
Rather than having a plan sponsor, pooled 401(k) plans can have a third-party administrator, according to the guidelines.
The ability to slash employer compliance tasks by outsourcing some of the fiduciary liability creates a potential boom in demand from firms too small to take that on themselves -- or even larger firms.
Last year, the DOL published specific guidelines explaining how these plans would actually work. See: Dept. of Labor throws its 2020 self under the bus and walks back Trump-era guidance that appeared to open the door to private equity investments in 401(k) plans
No conflict seen
For instance, Robert's firm is charged with overseeing hundreds of administration and reporting duties for pooled plans. Plus, his firm is also responsible for selecting and monitoring the underlying service providers.
"We are overseeing all of the operations and administration. The buck stops with us on everything except the investments. If you look at most PEPs, they are a single RIA pooled plan provider," Roberts says.
It's unusual for an ERISA attorney and industry consultant to invest in an entrepreneurial start-up, but Roberts says he doesn't see a conflict of interest.
"We wouldn't represent any clients," he explains.
"We view it as a significant benefit. We've got Pete Swisher's knowledge as a recordkeeper and we've got our staff's knowledge of how plans are supposed to be operated and we've got a law firm with half a dozen tax specialists."
Defining the market
GPS launched its first pooled 401(k) plan using July Business Services in Waco, Texas, as a recordkeeper.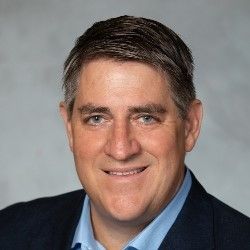 GPS's PEP is different from others in the industry because it won't hire or fire any 3(38) investment advisors, so named after a section of the Employee Retirement Income Security Act of 1974, (ERISA) that defines them.
A 3(38) investment manager takes on full responsibility for managing the investment lineup and has discretion to make necessary changes.
In contrast, a 3(21) investment advisor makes investment recommendations, but leaves the ultimate decision and liability up to the investor, according to financial references.
GPS says it will work with a wide range of RIAs. Many PEPs only include one RIA. It's also hoping to bring on startups.
Reducing costs
But industry insiders say a number of groups, including RIAs, can take advantage of the Secure Act, if they can convince smaller companies to combine into a pooled 401(k) plan. The obvious goal would be to help reduce costs while gaining more 401(k) clients.
While giant plans can set up these pooled plans as well, they likely won't, Tanck says.
"When you go to a PEP you lose control; there's no customization. You've got billion-dollar plans that aren't going to want to do this," Tanck adds.
But, smaller employers who don't want to deal with the administrative red tape, may like this approach, Roberts says.
Advisor driven
A pooled plan provider is the plan administrator and named fiduciary. The provider is responsible for much of the administrative and fiduciary tasks for the plan.
"Rather than have a PEP for each RIA, we've configured the ability for multiple RIAs to service their clients alongside a single PEP," Roberts says.
Tanck adds: "That's what makes Jason's [approach] unique. Most of the PEPs already have an advisor attached to it.
"That's why you see all of these PEPs springing up. The PEP creation is being driven by investment advisors. The advisers will create the PEP and be the only advisor attached to it," Tanck says.
This new service could be helpful for employers and RIAs alike, says Louis Harvey, of the Dalbar Institute, a financial services market research firm in Boston.
"I think there is a lot that a service like GPS can do to reduce the exposure of all parties to litigation and compliance violations.
"In a world with so many moving parts, it is unrealistic to expect an RIA to be an expert fiduciary while doing their "day job" in the selection and monitoring of investments."
Exploring options
However, Harvey says one of the big challenges is convincing RIAs. "The big question is whether RIAs will see GPS as the best course before the trouble begins."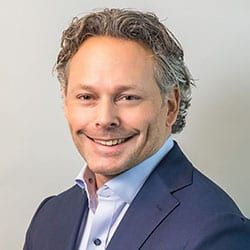 RIA founder Shawn West of CuraFin Advisors in Scottsdale, Ariz., says he doesn't need convincing and he sees pooling small 401(k) plans together as an opportunity for dramatic savings. He's planning to sign up with one of GPS's pooled 401(k) accounts.
"All of these plans are starting up. If there are advisors out there that have a block of small 401(k) businesses, they can convert them into one PEP and get good pricing.
"That's my angle on why I'm talking to other advisors. I've got advisors who have two plan-ponies. If we throw them into a $100 million PEP, everyone will get better pricing," says West, whose firm manages about $850 million in assets.
But Tanck says there are options available in the marketplace that won't always be cheaper. So, RIAs must help plan sponsors evaluate these options.
"The biggest challenge is this is great for the small plan market. It'll be really cheap and streamlined and it'll be great for startups and small plans.
"But then you start adding in these Cadillac services - operational fiduciary and traditional fiduciary - it ends up being expensive. If you're getting all of these people to take the responsibility off your plate, someone else is holding the bag," Tanck says.
West says it's true that advisors want to avoid setting up a bunch of small PEPs. West says advisors can save plan sponsors clients by combining small firms into a larger PEP.
Break on pricing
A traditional 401(k) plan with 50 participants and $500,000 in assets pays 1.96% to 3.25%, according to 401ksource.com. A plan with 100 participants and $5 million in assets pay 1.04% to 1.65%.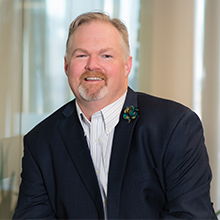 "If you've got a PEP with $500,000 in assets, you won't get good pricing. But if you've got a PEP with $5 million in assets, you'll get much better pricing," West says.
"The advantage for the non-specialist IRA is to aggregate small plans to a PEP to get a single service and a break on pricing."
Roberts says his firm's fees are based on a number of circumstances, but a PEP for a $500,000 plan would charge less than $500 annually. His firm would charge closer to $1,000 annually for a $2 million pooled plan
In fact, what's so appealing about these pooled plans is plan sponsors can outsource their fiduciary responsibilities, Roberts says.
Dividing responsibility
A PEP is sponsored by a PPP, which is a third-party company. In this case, Roberts' firm is the PPP.
His firm will be the 3(16) plan administrator responsible for many of the administrative duties of the PEP such as monitoring providers and filing the necessary paperwork.
Employers still have the fiduciary liability to select the pooled plan provider and other named fiduciaries, including the investment advisor. But the investment advisor can still oversee the 3(38) fiduciary tasks of selecting and monitoring investments.
The Secure Act shifts fiduciary responsibility away from the employer and onto the PPP and other service providers who have accepted fiduciary responsibility.
"In any PEP arrangement, we're going to arm ourselves up with significant due diligence. We know where the administrative hot spots are. If there's a systematic and redundant feature the recordkeeper has developed, we're not going to monitor that every day.
"If there is something that is less systematic, we'll monitor it daily," Roberts says.
Litigation swamp
Lawsuits in the retirement arena are already on the rise, according to the law firm of Ropes and Gray. The firm noted in a blog post that 220 ERISA class-action suits were filed last year in conjunction with retirement plans.
And, the top ten ERISA settlements for 2021, alone, totaled $840 million.
"Since ERISA litigation is a serious and relevant concern, many plan sponsors, including private equity sponsors and their portfolio companies, would benefit from evaluating whether a PEP is a viable retirement plan solution for them," the law firm stated.
A 2020 Cerulli Associates report showed at least one-quarter of 401(k) plan sponsors are at least somewhat interested in joining a PEP. But 36% of small 401(k) employers didn't have an opinion on the topic.
Cerulli's data is driven by 5500 filings and the company's U.S. Retirement Markets 2021 report, reflecting 2019 data before pooled plans were available, says Scott Smith, Cerulli's director of advice relationships.
The company doesn't have numbers on adoption yet, but Smith thinks sponsors who already have 401(k) plans in place might not want to move.
"Those who already have a plan are usually pretty comfortable with what they have in place.
"Ultimately a sponsor's decision is likely going to come down to potentially reduced costs versus a potential loss of flexibility and some additional uncertainty," he explains.
But that's where RIAs come in, Roberts says.
He's counting on advisors to explain that costs can be lowered by joining a pooled plan and an RIA can advise on the assets.
Solution in a box
In its first PEP, the RIA selects the investments and GPS will complete due diligence over any other services involved with the plan.
"We literally wrote the book on retirement plan compliance for service providers and employers," Roberts says.
Tanck says in Robert's model, his firm takes on a long list of compliance tasks that employers would enjoy outsourcing.
"One of the things that makes Jason's PEP unique is he is willing to work with any 3(38) investment advisor. You bring your investment advisor with you.
"For Jason, that's marketing. He's got a built-in sales force of advisers. The advisor works with Jason because he's not looking to replace them with another investment advisor. Most PEPs are structured with an existing investment advisor," Tanck says.
"The other way to look at this is a wealth manager advisor who doesn't know as much about 401(k) plans, this is a solution in a box. They can help the plan sponsor pick investments," Tanck says.
---
Mentioned in this article:
---
---
---
---