Philipp Hecker: 'We'll bring it to the middle- and bottom-of-the-book of business
Nine of the better-known RIA influencers are betting a combined $1 million on two J. P. Morgan breakaway executives who hatched an idea inside the giant bank that they hope will attract RIAs as chief clients.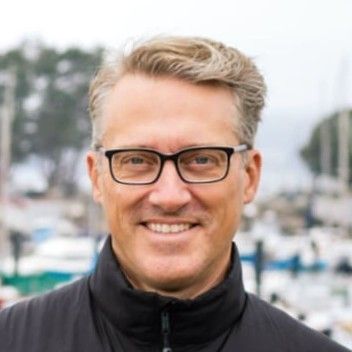 Marty Bicknell, Shannon Eusey, Greg Friedman, Doug Fritz, Jen Goldman, Kelly Waltrich, Gavin Spitzner, Andy Putterman and Anton Honikman are providing the first $1 million of third-party cash to Bento Engine.
Founded in 2021, Bento is based on ideas that coalesced over time at Morgan CEO Jamie Dimon's super bank in New York City.
Bento co-founders Philipp Hecker and Greg Quental have a way to robotize "human" outputs to get clients' children to come aboard -- basically by extending advice to those children before they ever sign up.
"It's been done in the past mostly for the best clients," says Hecker. "Now we'll bring it to the middle- and bottom-of-the-book of business."
Diego Galan, former Raymond James head of strategy, and Jeffrey Wald, a serial entrepreneur, are also co-founders of Bento Engine.
Validation inspires
To make so much happen on such a small budget, Bento is using an approach that borrows heavily from Vestorly's content-pumping business model. See: Vestorly makes play for RIA browsers with $4.1 million of VC funding -- tiptoeing past prowling issue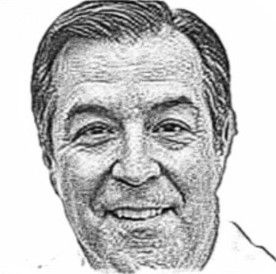 Vestorly, founded in 2015, raised a total of $14.6 million and it is based in New York City. It also taking a drib from Riskalyze's "number" marketing approach.
"Validation of what we've built from such an esteemed group of financial professionals inspires us to make an even greater impact," said Quental, president and co-founder of Bento Engine and former CEO of JPMorgan Securities.
Hecker was head of strategy and business development for J.P. Morgan's wealth management businesses globally and helped lead Advice Lab as a wonky think tank while he served in that role.
The seeds of the idea for Bento Engine arose in large part from that dedicated thinking, he says.
Big task
The initial advice program is called "Life in Numbers," which charts 15 age points on a grid that details advisory interventions from age 0 to 72.
For example, a 14 year-old might be exhorted to begin to enjoy the magic of compounding interest. A 55 year-old might be told to grab HSA catch-up provisions while the getting is good.
The key for Bento is to really nail those 15 life planning transition points with content that gets appreciated and assimilated. Knowing that people's habits vary, the write-ups get delivered by email, Zoom, phone or PowerPoint presentations depending on investor preferences.
It's a big task.
The points need to be continuously updated and often they vary from state to state. Bento contracts PhDs to write the pieces, then Hecker takes charge of making them readable at a "high school" level, often doing the editing and rewrites himself.
"I manage those people," he says. "They have to pass the test to make people understand."
Automated advice
Yet it's "the APIs" that Hecker calls the "special sauce."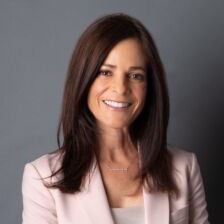 These APIs give him a first-mover advantage with a whole series of CRM firms such as as Salesforce, Dynamics, Practifi, XLR8, Redtail and Wealthbox.
The APIs make it possible to drill down into a book of business and access the people and age points to match up the automated advice alerts.
Bento differs from its forerunner, Vestorly, says Doug Fritz, CEO of F2 Strategy, a Santa Cruz, Calif., investor.
"It's quite a bit more focused than Vestorly," he says.
"The content isn't a stream of external articles but a set of compliant, focused education and decision-based pieces that get clients to understand the legal, tax or estate-specific decisions or events that are on their horizon.
"The IRS and Social Security Agency don't make it easy for Americans to understand the details and make great decisions," Fritz adds.
"There are a ton of 'if-buts' and odd scenarios that CFPs or advisors need clients to understand. Bento just solves that problem for all clients instead of tracking hundreds of clients' unique situation and curating meetings and content for everyone differently. "
Asked if that makes it a one-size-fits all, Fritz says by email: "One size fits all regulations and laws, yes. Advisors can curate the content that (excludes some, adds additional for others)."
Ralph Pahlmeyer, CEO of Vestorly declined to request for comment sent to his LinkedIn mailbox.
Deep experience
Bento Engine had a good year for a minnow testing its service on six advisory firms ranging in size from $100 million to Wealthspire and its $17 billion in AUM.
Friedman recently sold his RIA, Private Ocean Wealth Management, to Wealthspire. See: Forgoing 'crazy' offers, Greg Friedman is -- yes, surprisingly -- selling 100% of Private Ocean to a roll-up that is part old Bronfman Rothschild and part NFP-owned Sontag Advisory
It also got connections to better established firms like RIA Oasis and Conneqtor; both firms educate and consult.
"We have been very impressed with the Bento team's experience and deep domain expertise, the product they have developed and the progress they have made in the market," said Shannon Eusey, CEO and co-founder, Beacon Pointe Advisors in Newport Beach, Calif.
Hecker promises he loves his investors more for their minds than their money.
"That funding we can get in a minute." he says from his attic office in Westport, Conn.
---
The full list of positions held by the esteemed RIA investors includes: Marty Bicknell, CEO & President, Mariner Wealth Advisors Greg Friedman, Chief Strategy Officer, Wealthspire AdvisorsDoug Fritz, President & Founder, F2 Strategy, Jen Goldman, President, Jen Goldman Consulting, Anton Honikman, CEO, MyVest , Andy Putterman, Founder & CEO, 1812 Park, LLC, Gavin Spitzner, President, Wealth Consulting Partners and Kelly Waltrich, CEO and Co-Founder, Intention.ly
---
Related Moves
October 1, 2019 – 1:06 AM
---
---
---
---