George Tamer: Portfolio management is a mature category, but the opportunity to innovate remains massive.
In the coming years, the big names in RIA portfolio management software may not be SS&C Black Diamond, Orion Advisor Solutions, Envestnet|Tamarac or Addepar.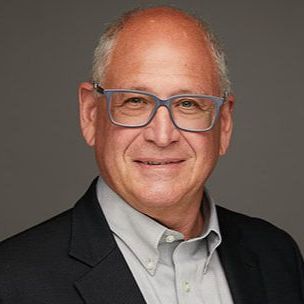 Despite a seeming lock on the market--with $10 trillion of assets under administration--the big four firms are facing an unprecedented challenge from upstarts.
A handful of firms with their own disruptive technologies are plumbing new ways to upend the cloud computing giants' lock on market share.
"In this environment, any segment is ripe for disruption," says Joel Bruckenstein, founder of the T3 Conferences, via email.
"Portfolio management is a mature category, but the opportunity to innovate remains massive" and necessary, adds George Tamer, head of sales at AdvisorEngine and long-time TD Ameritrade RIA executive.
"Some of the biggest brands in the world are now competing directly with financial advisors."
Emerging firms
A number of firms are emerging to challenge the status quo, each with a strategy that could be the next big thing.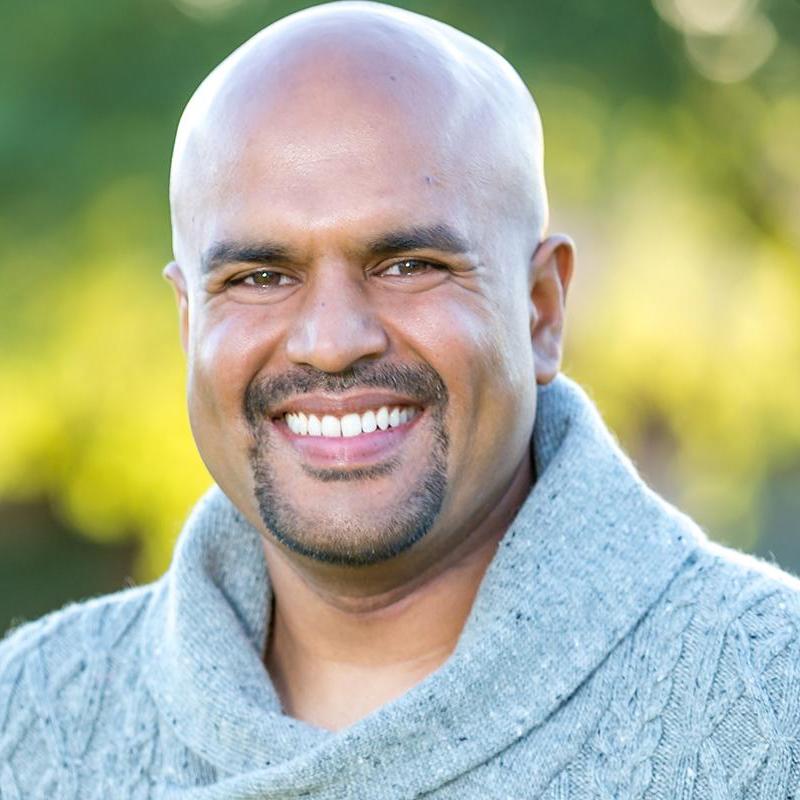 Bruckenstein says Black Diamond founder Reed Colley's new San Francisco firm, Summit Wealth Systems, is capable of challenging the oligopoly. See: After SS&C lawsuit sets him back eight months, Reed Colley reloads to launch Summit Wealth Systems and compete with the plaintiff's Black Diamond.
AdvisorEngine, Advyzon and CircleBlack are also high on his list, he says.
The idea is to get "beyond APIs" and their imperfect integration powers -- and even beyond performance reporting, which is now a sideshow to "wellness," which is the RIA's emotional deliverable of managing to a goal and lifestyle."
Disruption is already underway, says Jason Wenk, founder and CEO of Los Angeles RIA custodial overlay Altruist, via email.
"Considering roughly 4% of all RIAs have moved to Altruist ... there is plenty of disruption happening," he says.
AdvisorEngine, now owned by Franklin Templeton, and CircleBlack offer portfolio management tools to RIAs using Altruist's software and service bundles. The firms were founded in 2012 and 2014, respectively.
"We don't disclose our AUM ... but it's grown 838% over the past year. We have over 1,200 firms using Altruist software," Wenk continues.
Addepar Founder Joe Lonsdale is making noise about a venture that apparently could disrupt Addepar. See: Joe Lonsdale is prepping Lonsdale Investment Technologies for launch 13 years after founding Addepar -- with the new business model too cannibalistic for comfort, some say
Finding a niche
"[The market] has leaned heavily toward all-in-one [service] for the last five years, but it's coming back around," says Chris Hastings, CEO of Sapphire Software Services, which owns portolio management software vendor Panoramix.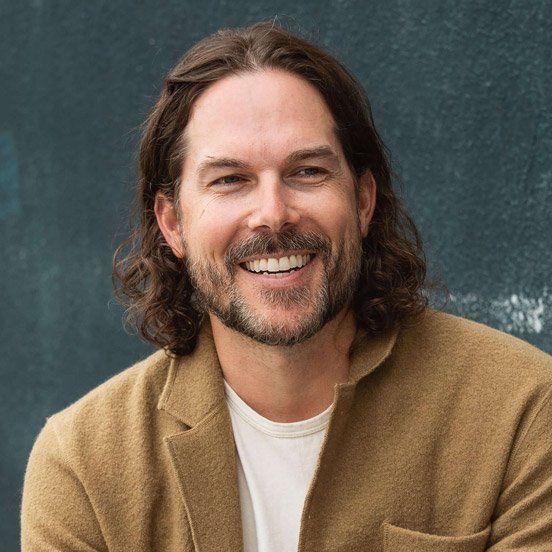 "The giants gobble up pieces to give the appearance of doing everything, but they never seem to get those tight integrations that they always promise.
"These mature products are becoming bloated and advisors are getting overwhelmed with the massive amount of features when they only need a few," he says.
"[You] can get into this industry if [you] specialize . You cannot compare Panoramix with Orion, but if you are looking at just billing or performance you can," he says, via email.
But specialization has its critics. Manish Khatta, president and CIO of Miami TAMP Potomac Fund Management says portfolio management vendors that are not TAMPs "will get crushed."
Attacking the market
"You must generate additional revenue streams to compete and reinvest in your business. The smaller software vendors will languish while hoping for someone to buy them," he says via email.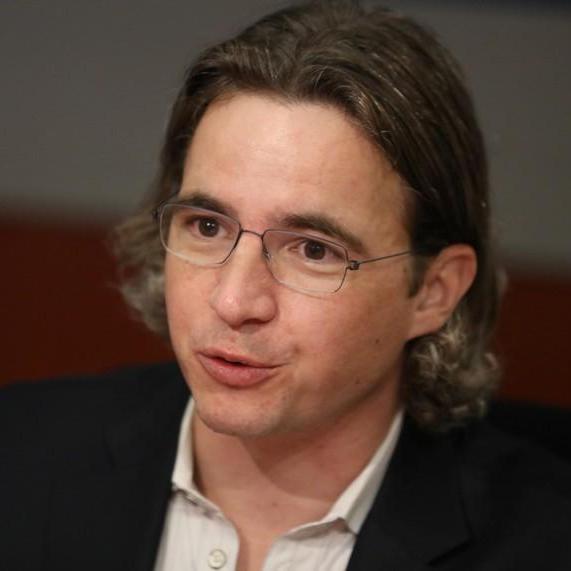 "Any discernible disruption will come from a place no one will expect--customer service ... [Incumbent] technology is great and will be hard to disrupt; however ... if these large firms are unable to nail down consistent and reliable service, it leaves the door open."
Colley is attacking the cloud cartel with some of the arguments desktop providers used to try to use against him when he founded Black Diamond -- namely that the cloud takes your data away from you.
Summit plans to give RIAs the equivalent of the server in the closet where they "own" the data -- albeit in a kind of virtual private network that affords all the benefits of the cloud without drawbacks..
Sapphire-owned Panoramix is targeting RIAs managing less than $200 million. It's a pure play software, Panoramix rebalances trades, generates trade requests, tracks investment goals, analyses portfolio performance and handles billing.
It administers just over $20 billion, up from $10 billion in 2019 for an average growth rate of 49.6% annually.
Under the gun
As the closest of the big four to a pure-play software company, Black Diamond is, perhaps, the most at risk of disruption.
"I wouldn't want to be a monoline [portfolio management] company today," says Wenk.
"If your only line of business is software to make old custodians work better, I suspect that won't be of high value in five- to ten-years.
"Custodians will be offering, if they aren't already, sophisticated trading and rebalancing tools ... and some [like] Schwab may just bring portfolio accounting, reporting and fee billing in house," he adds.\
Underestimate incumbents at your peril, counters John Mackowiak, Advyzon Chief Business Development Officer, via email.
Justifying cost
"I'd dispute that any of these systems, aside from Morningstar, are 'long in the tooth.' Now that more RIAs have migrated to cloud-based systems, the 'compelling event' to make a move is much less compelling," he explains.
RIAs are showing less interest in spending big bucks on portfolio management software, says Bruckenstein.
"Many RIAs are realizing that reporting is not a differentiator, and that performance is not how they add value, so the cost ... is in some cases hard to justify," he explains.
The long contracts incumbents demand RIAs sign is another problem for new entrants to solve, says Bruckenstein.
"Many [RIAs] have three- to five-year contracts with the [incumbents], so even if something great emerges tomorrow, the transition will take time."
Disruption likely also hinges on getting access to comparable spending power, says Hastings.
"The only real vulnerability to market share for the big guys is either they fall into the trap of the standard software lifecycle, or a newer firm gets a large influx of cash," he says.
Morningstar responds
Morningstar, another leading portfolio management software vendor, declined repeated requests to provide updated data on the client count of its portfolio management software, Morningstar Office, typically used by RIAs, and Morningstar Advisor Workstation, typically used by broker-dealer reps.
Nor would it provide a breakdown of assets manged by its clients, or any other core metrics.
Yet the company insists that the February announced spending increase for its software unit will yield fruit. See: Despite no 'clear, crisp ah-ha! moment,' Morningstar finally launches dedicated RIA bundle unit infused with direct indexing and clearer line to CEO Kunal Kapoor.
"This new investment will drastically elevate our capabilities around client engagement, financial planning, risk profiling, rebalancing and trading, business intelligence, billing, and more," says Bjorn Widerstedt, head of product at Morningstar Office, via email.
"We are [also] always open to acquisitions," he adds.
Market power
The march to market domination has been dramatic since 2013. The four incumbents--SS&C Black Diamond, Orion Advisor Solutions, Envestnet|Tamarac, and Addepar--grew their combined assets under administration from $705 billion to $9.7 trillion.*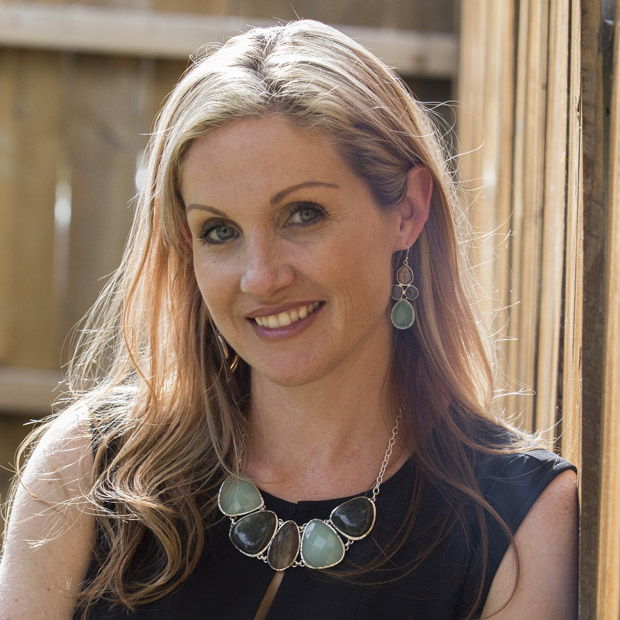 "It's a mind boggling statistic," says Khatta.
Today, Black Diamond administers $2 trillion -- a May. 18 high water mark -- up from $180 billion in 2013.
Orion administers $1.9 trillion, up from $100 billion; Addepar administers $3.8 trillion, up from $75 billion and Tamarac, including 2019-acquired PortfolioCenter, administers $2 trillion, up from $350 billion. See: Schwab Advisor Services tosses its PortfolioCenter platform to Envestnet.
Each has also expanded beyond its initial market to get more wallet share of the technology and investment dollar, which has morphed them to nearer the realm of one-stop shopping TAMPs.
Astonishingly, they all performed the same pony trick -- getting RIAs into the cloud at a time when the incumbents like Schwab and Advent simply did not -- though Advent bought Black Diamond to solve the problem.
Surge factors
Indeed, when the firms began their march to the top, PortfolioCenter administered roughly $400 billion, and both APX and Axys served several hundred billion dollars each.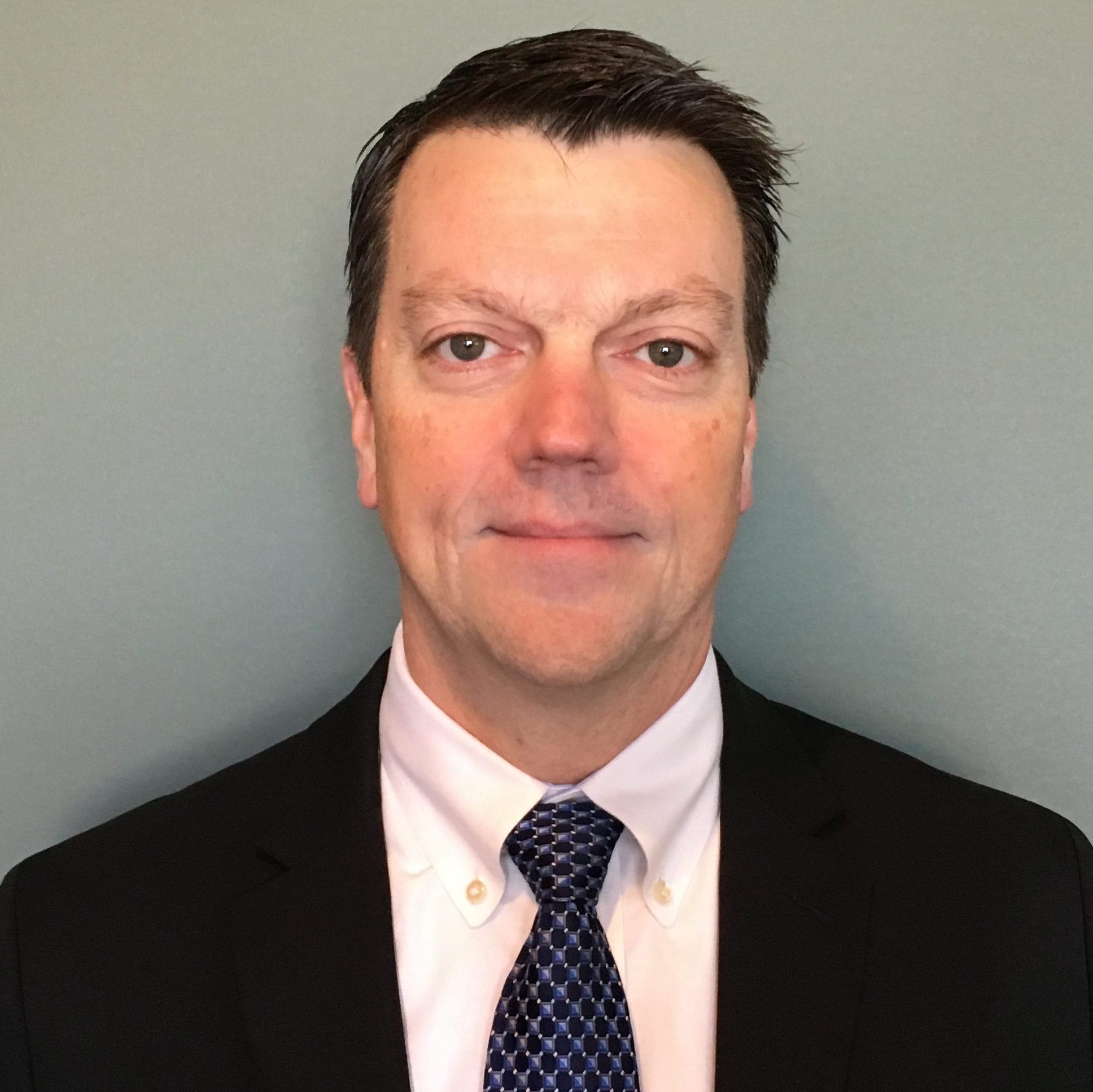 Yet, Axys and APX remain major players and the big four's disruption is overstated, according to SS&C Advent co-general manager, Steve Leivent.
"Advent serves [roughly] 1,500 firms of all sizes that use Axys or APX ... We believe [AUA] is also in the trillions, given the client list and their published AUM," he explains, via email.
"This number is down over the years ... primarily because of industry consolidation and smaller advisors retiring from the business," he adds.
The big four also took advantage of the fact that a decade ago independent broker-dealers largely relied on clunky in-house software and human trading desks.
"The growth of the RIA segment [was a major factor] ... as advisors move from a captive broker-dealer or a hybrid model to the RIA side. They need a firm like [Black Diamond]," Bruckenstein explains.
Landmark growth?
Now Orion is the only firm of the four new incumbents yet to breach the $2 trillion AUA mark, after Black Diamond's AUA leapt 43% between Sept. 2020 and Jan. 1, 2022.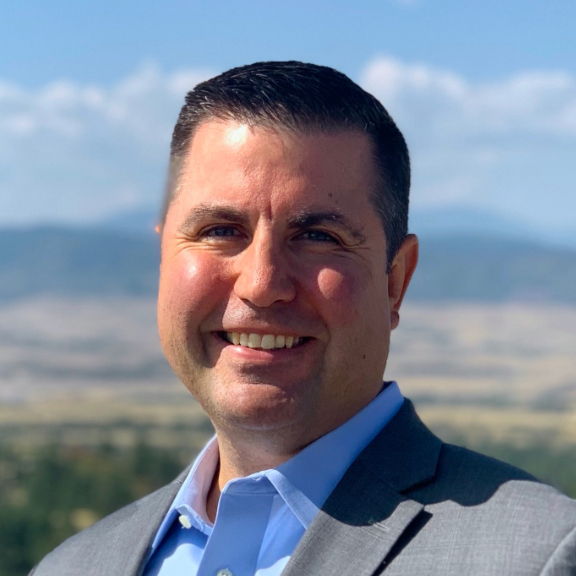 Even factoring in the recent market slump, Black Diamond remains above the $2 trillion mark, owing to new client growth, according to the firm.
"[This] milestone represents an increase of 35% in aggregate assets managed on the Black Diamond platform since 2021," an SS&C release states.
Yet on a percentage basis, Black Diamond grew at the slowest clip.
Orion added $600 billion of AUA, growing 46%; Tamarac, inclusive of PortfolioCenter assets, added $800 billion, growing 66%, and Addepar added $1.8 trillion, growing 90%.
"[Addepar] had its strongest year on record in 2021, adding $835 billion in assets to the platform," says CEO, Eric Poirier, via email.
SS&C declined to answer how much of Black Diamond's growth came from APX and Axys legacy clients moving to the newer software system.
APX and Axys clients often manage large sums of assets, and of Black Diamond's 300 new clients in the last two years, 60 migrated from legacy Advent software, according to the firm. The remaining 240 include both newly formed likely AUA light RIAs and RIAs that have switched from rival software companies.
Envestnet declined to reveal Tamarac's stand-alone assets.
Clients matter
On a pure client growth basis, Addepar remains a laggard among its peers.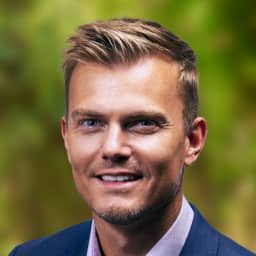 Between Oct. 2020 and March 2022, Addepar added 200 clients, taking its overall client count to 700.
In the same timeframe, Orion also added 200 new RIA clients, but its overall client count stands at 2,300. Between Oct. 2020 and Jan. 2022, Black Diamond added 300 clients, taking its client count to 1,900.
Tamarac has yet to provide an updated client count, but in Sept. 2020, it was far ahead, with 3,100 RIAs using its software.
Advyzon also leads Addepar with 1,100 clients, according to the firm, which declined to reveal its AUM.
Spending power
The sheer size of the big four also gives them spending power vastly in excess of start-up competitors.
Envestnet is an outsourcing behemoth, with $5.5 trillion in total platform assets; $361 billion of TAMP AUM; $432 billion of additional AUA and 107,000 advisor clients at 6,500 RIAs, banks, broker-dealers, and financial technology companies,
Orion is increasingly multi-faceted, as well, with financial planning software, two TAMPs managing roughly $60 billion, and compliance software all under its aegis. It also just bought an OCIO business and snapped up top CRM vendor Redtail.
Existential risk
Of the portfolio management software vendors mentioned in this article, only one, Altruist revealed how much it will spend -- $20 million -- upgrading its software this year.
Indeed, failure to keep at the bleeding edge poses an existential risk, says Hastings.
"Software gets stale, and companies can get lazy ... newer software is certainly more nimble and responsive, and can sneak up on the big guys if they aren't careful.
"[So] if Black Diamond, Orion, Tamarac don't basically rewrite their software every 10 years or so, they will start to lose."
Such claims should come with a grain of salt by default, according to Widerstedt.
"Certain topics are always ripe for disruption, which is great for the industry and advisors, but core portfolio accounting takes time to perfect," he says.
Upgrades in motion
Envestnet is adding a new client portal to Tamarac, inclusive of updated trade summary and reporting systems, as well as upgraded unified managed accounts capabilities, and an upgraded ability to handle private investments, according to head of product, Molly Weiss.
Advyzon also recently added full rebalancing capabilties, Apr. 12, a "missing … piece of the puzzle", Mackowiak says.
AdvisorEngine just upgraded its portfolio management software, too, as of Jun. 1.
Pointing to improved integration with SS&C CRM overlay Salentica, a new trust accounting and payment system, and a tie-in with SS&C Fund Services that improves private market data reporting, Leivent says Black Diamond is hardly static or monoline.
"The Black Diamond system is already in its third generation … [and] we anticipate staying very competitive in the market, given continued investment," he says.
---
* This calculation uses a 60:40 equities to bond split, and the S&P 500 and Vanguard's Total Return Bond Index Fund as benchmarks.
---
---
Mentioned in this article:
---
---
---