LPL chose the Booth School as a setting to say it won't abdicate the high-net-worth market to Wall Street.
Brooke's Note: The success of LPL Financial since Dan Arnold took over can't be too much overstated. See: LPL Financial shares spike after no-drama CEO Dan Arnold delivers (near) 20,000 advisors, $1 trillion-plus in AUA and surprising Waddell & Reed wrinkle. What he seems to get is that LPL is what it is -- a servicer of a channel of financial product delivery that exists at a midpoint between RIAs and full-service brokers. He bought a full-service broker in Florida. He has also allowed LPL to keep a foothold in RIA custody. But he keeps proving that fealty to his tweener model works. Hence it becomes news when Arnold approves an advancement in offering services nearer to the other channels. LPL made it a very short release with bland self-approval. So it's not Earth-shattering. Yet it may help on the margins to keep a few LPL reps around a little longer. It'll also help stretch the LPL knowledge and culture at an organic growth rate. The touch-up plan seems in keeping with Arnold's focused management.
LPL Financial has added a "private-client services network" to its "private-client offering" to give its advisors a better chance of keeping accounts once they hit $5 million or more.
The San Diego broker-dealer and custodian said yesterday (June 15) it created a list of approved investment banks and other vendors that provide a host of services that are table stakes at full-service wirehouses.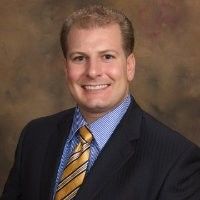 LPL has 20,000 reps, 800 institution-based investment programs and 500 RIA firms. See; LPL Financial shares spike after no-drama CEO Dan Arnold delivers (near) 20,000 advisors, $1 trillion-plus in AUA and surprising Waddell & Reed wrinkle.
"The new program [creates] a full-service option for advisors serving or seeking to serve affluent clients," said Patrick J. Herrington, vice president, LPL Private Client.
A full service broker is typically an employee of a national or regional brokerage with a low payout -- in the 50% range -- but with every service at their fingertips including investment banking, banking and insurance products.
LPL reps were typically willing to forgo such "full" service, remain 1099 subcontractors and pay expenses out of pocket in exchange for a payout more in the 95% range.
Time constraints
LPL's "network" consists largely of agreements with firms that sell small and mid-sized businesses; hedge and monetize concentrated stock positions and sell high-end property and casualty insurance, specialized tax services and specialty lending.
The bid to fill service holes upmarket is a good idea but it will take time to make a notable difference at the firm, says Shirl Penney, CEO of Dynasty Financial Partners. See: Dynasty Financial takes next logical step, using Wall Street powers and RIAs to beat Wall Street with an IPO, but timing surprises one expert
Penney helped build such a program at Smith Barney and later at Dynasty where he helped Envestnet create an "exchange" of such services.
"Speaking from experience from my time at Smith Barney, it takes time to build a high-net-worth offering on top of a retail chassis, if it's not in your DNA and culture to service the ultrahigh net worth space," he says.
"It takes time to evolve not just the technology and product offerings, but also to hire experienced talent and evolve operations and client service to meet the expectations of the very competitive UHNW client and advisory space."
Wealth symposium
LPL Financial claims to have a running start to move upmarket and a winning track record. See: After a decade of 'hybrid' RIA mish-mash, LPL Financial has a double-barreled '100%' RIA plan that is presumed to include 'Schwabitrade' style asset custody and a 'Dynasty' style premium back office offer
"From 2016 to 2021, LPL's Private Client offering has enabled a more than 200% growth of assets associated with high-net-worth households, defined as households with greater than $5 million in assets invested with their LPL advisor," the company states in its release.
As part of LPL's Private Client push, it invited advisors specializing in serving high-net-worth clients to its Wealth Symposium, a two-and-a-half-day event at the prestigious University of Chicago Booth School of Business.
Dimensional Fund Advisors has built its hyper-successful factor-investing-for-RIAs brand largely on its association with that school and professors.
LPL paid Booth professors to "deliver technical content centered around the multidisciplinary nature of wealth management -- including the economy, inflation and sophisticated planning techniques.
Freedom to choose
Yet moving upmarket after decades of specializing downmarket is plain difficult -- but too important to ignore, Penney adds.
"As more and more IBD's are faced with their top advisors graduating off of their platform into the RIA space, they will likely look to segment their offering and create teams focused on serving higher end clients," he says.
"The wirehouses went through this 15 years ago resulting in most all of them creating Private Wealth Management divisions inside of their firm."
The wirehouses don't have as much leeway to do what LPL does across a spectrum of business models.
"At LPL, independence means that advisors have the freedom they deserve to choose the business model, services, and technology resources that allow them to run their perfect practice," the release states.
---
---
Mentioned in this article:
---
---
---
---