Oleg Tishkevich: Right now, it's basically for geeks. We want it more turnkey for developers like [the way] Azure or AWS [do it].
Brooke's Note: Nobody sounds quite as 'What-me-worry?' as Oleg Tishkevitch and maybe for good reason. In a few years, he already has a giant Seattle-based startup with 120 staff, 20,000 advisor users and no third-party capital. What he doesn't have, yet, is a way to create a turnkey level of customization for each RIA firm that's as unique as a snowflake. Yes, turnkey customization is an oxymoron. It demands a surgical sense of how RIAs operate. That's why Oleg is making these two hires, then introducing them to his engineers and telling them to figure it out.
Oleg Tishkevich can see the future from his Seattle office, and it's his "app store," INVENT.
Now, he's taking what he built for broker-dealers and making it work for RIAs by hiring two well-known TD Ameritrade (TDA) experts who can take him to the next level. See: Whiplashed by meteoric growth, Oleg Tishkevich seeks help to reinvent INVENT and brings Larry Roth on board to tame the flames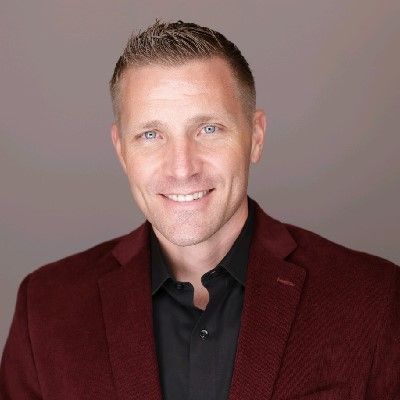 The CEO of INVENT nabbed Craig Uhlenkott and James Byers, former heads of product and strategy at TDA, who were most recently employed by Onramp Invest as chief product officer and product manager, respectively.
The two veterans are the 119th and 120th staffers to join INVENT and the 49th and 50th hires in the past year.
INVENT had just 30 staffers two years ago. Virtually all hires are engineers, and Tishkevich plans to keep doubling staff each year -- if he can find enough talent in the tight labor market.
"We have not focused on RIAs," he says. "We need a strong product team.
"All RIAs want to do something different. [Uhlenkott and Byers] have dealt with that problem serving RIAs at TD Ameritrade." See: Oleg Tishkevich signs Envestnet to a contract with a company he started during an Envestnet non-compete -- and four years after selling Finance Logix to it for $32 million
Real deal
Though INVENT's app store is built out, it currently gets delivered as a bundle of code. The TDA hires will help INVENT make it that "much more turnkey," Tishkevich says.
"Right now, it's basically for geeks," he says. "We built the app store -- not the UI [user interface] and administration capability. We want it more turnkey for developers like [the way] Azure or AWS [do it]. It ties to code. You don't have to go to the code [under the system being developed]."
The INVENT vision is the real deal, says Doug Fritz, president of F2 Strategy in Santa Cruz.
"I haven't used them for any of our clients yet, but he's 100% focused on the right problem in the industry," he says. "Most mid-to-large RIAs have tools that do not natively connect and do not provide the data from their tools (or custodian platforms) to the advisors to use, filter, analyze or re-format for reporting or integration.
"It's like a tech archipelago with advisors having to swim between them which adds frustration and viscosity. Invent is helping those firms build the bridges between those tools as well as the roads and infrastructure to create big-shop experiences for emerging and growth-focused firms."
Staying neutral
INVENT already has 20,000 advisors -- mostly IBD reps -- using its platform -- enough to pay mushrooming staff salaries and stay in the black without raising outside capital, Tishkevich says.
"I'm funding everything myself. We've been cash flow positive for a couple of years. I really only know how to bootstrap."
What Tishkevich sees is a green-field opportunity to leverage cloud-native technology but not like InvestCloud, which also promises a leap using a native cloud foundation.
"We're Switzerland," he says. "We don't have products. We're not improvising on any existing data model etcetera."
Fritz has turnkey CTO [chief technology officer] clients using InvestCloud and confirms that each firm has its own vision.
"Totally different," he says. "INVENT glues tools together, and then gives the advisor agency over their data and allows it to connect to future tech."
He adds: "InvestCloud is digital screens and some digital tools. It requires firms to send it their data -- almost always from different sources -- and then uses it to create digital client experiences.
"It doesn't glue the advisor's tools together -- unless the advisor uses all IC tools."
In addition to his eight years at TDA, Uhlenkott spent eight years with Advicent, which is now part of InvestCloud. Byers brings over 12 years of experience working with RIA custodians, including at Charles Schwab and TD Ameritrade Institutional.
---
Related Moves
March 11, 2021 – 11:49 PM
---
November 20, 2019 – 10:19 PM
---
September 10, 2019 – 10:52 PM
---
---
---
---