Vinay Nair: We have now completed the process to rightsize our cost structure for the current environment.
Brooke's Note: If you're a roll-up in your fourth year after startup, burning through tens of millions of dollars out of $205.7 million in financing, with one hand buying up firms and the other making layoffs, eventually you need to make some hard choices. Tifin is lowering its cash burn, but also raising the alarms internally (so they tell us) -- and the concerns of outsiders-- because typically firms up their burn rate after a big fat capital raise -- not lower it. Yet, today's market actions were the latest reminder that nothing is "typical" for CEOs operating today and planning for the rest of the year. Vinay Nair is not sitting still. How much of what he's doing is out of prudence and how much is out of fear is what this article attempts to sort out.
Tifin Group delivered some of the most surprising RIA news in May, and it's repeating the feat in June.
The Boulder, Colo., embedded finance venture exploded, May 18, to near unicorn status with a $109 million Series-D raise in a rotten venture capital market.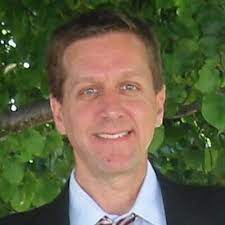 Tifin has raised $205.7 million to date, over five funding rounds -- the most recent valued it at $842 million.
But it's now downshifting with layoffs, a sharp cut to its burn rate and a note of caution, according to a Jun. 9 memo obtained by RIABiz.
"After capitalizing the business with our Series D, we have now completed the process to rightsize our cost structure for the current environment," says Tifin founder and CEO Vinay Nair in a memo to staff, following a May company "town hall" meeting.
"These were not easy decisions ... [but] we could turn what is distressing for most, into an opportunity for us ... Let's recharge, press harder and be grateful for what we have a chance to do here," he adds.
Tifin laid off 21, or about "10%" of its staff. It also reduced its burn rate by 23%, from $44 million to $34 million a year, factoring in annual revenues of "over $30 million," and yearly expenses of of $64 million, after cuts, according to Nair's memo.
The 2018-founded company confirmed the existence of the memo, but declined to comment further.
Fiscal discipline
As the latest RIA-related company to reveal such cuts, it raises the possibility that a larger shift is underway, says Philip Waxelbaum, principal of Masada Consulting, via email.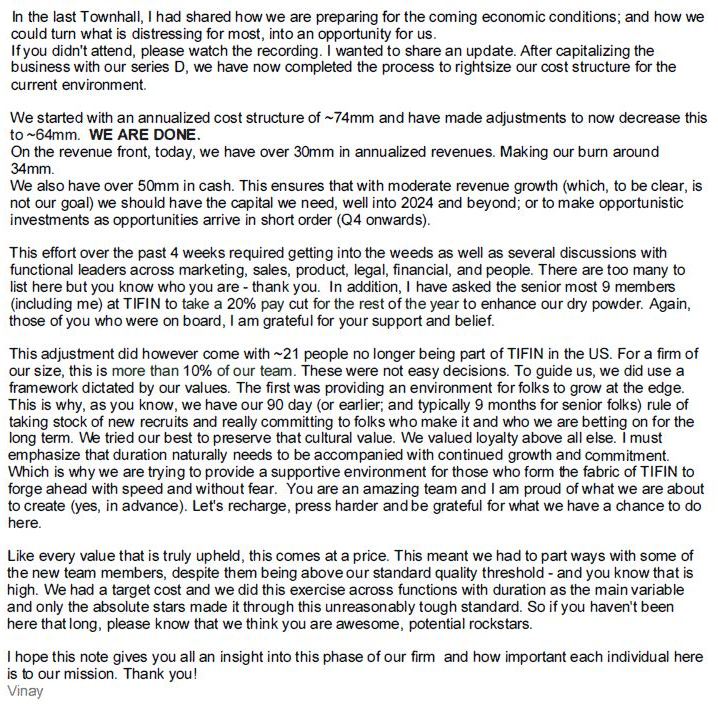 "Are we seeing the first domino among the newest players, and is it a warning sign of a sharp draw down in platform investment? I am inclined to say yes."
Indeed, between 15,000 and 17,000 technology workers lost their jobs in May from an industry that is typically a giant talent sponge
Yet discretion can be the better part of valor when dark economic clouds are present.
"TIFIN is preparing for the road ahead and owes fiscal discipline to its employees, clients and investors," says a source familiar with the firm, via email.
Staff cuts at a firm noted for "rah-rah growth" is a seeming disconnect--hence surprise -- not only because of the $109 million raised but also how Tifin got up-valued to $842 million.
The gain is a leap from $400 million in Oct. 2021, and $161.7 million in April 2021, according to Crunchbase data. See: See: TIFIN raised $109 million at unicorn-like valuation
Three of Tifin's Series D backers -- Motive Partners, Hamilton Lane and Franklin Templeton Investments -- have yet to answer email queries about whether they were aware of the forthcoming cuts, or if reducing the firm's burn rate was a prerequisite for their investment.
Three others, Broadridge, Morningstar and JP Morgan Asset Management declined to comment.
Business at risk?
Tifin cut staff across all its US business lines, with 'loyalty' and length of service weighted heavily in determining who got the chop, according to the memo.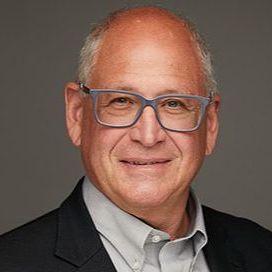 "We had a target cost ... this comes at a price ... more than 10% of our team. Only the absolute stars made it," Nair writes.
He assures that Tifin's top executives will bear some of the pain.
"We started with an annualized cost structure of [roughly] $74 million, and have made adjustments to now decrease this to [roughly] $64 million. We are done," he says.
"The nine senior most members, including me, at Tifin [will also] take a 20% pay cut for the rest of the year to enhance our dry powder," he adds.
Reassurances aside, at least some of Tifin's rank-and-file are expressing trepidation about what the cuts signal about the health of the firm, according to the financial technology executive who shared Nair's memo.
"The initial reaction was fear and a lack of honesty ... There's smoke and mirrors ... Morale is low ... I expect more cuts," the source states.
It doesn't look like smoke and mirrors to Will Trout, director of wealth management at Livonia, Mich., consultancy Javelin Strategy and Research.
"I believe those synergies are there, as do others, including powerful firm like Charles Schwab," he says, via email.
"There is definitely room in the market for an advisor solution suite that is neither a TAMP nor a custodian, and that embraces emerging areas of opportunity including "BeFi" and charitable giving."
Read the room, counters the financial technology source. "Tifin wouldn't do what they did without there being risk [to the business]," the source states.
Cash flow counts
Tifin also faces no immediate threat to its viability. It has a cash surplus of roughly $50 million, though some capital may be used to finance acquisitions, according to Nair's memo.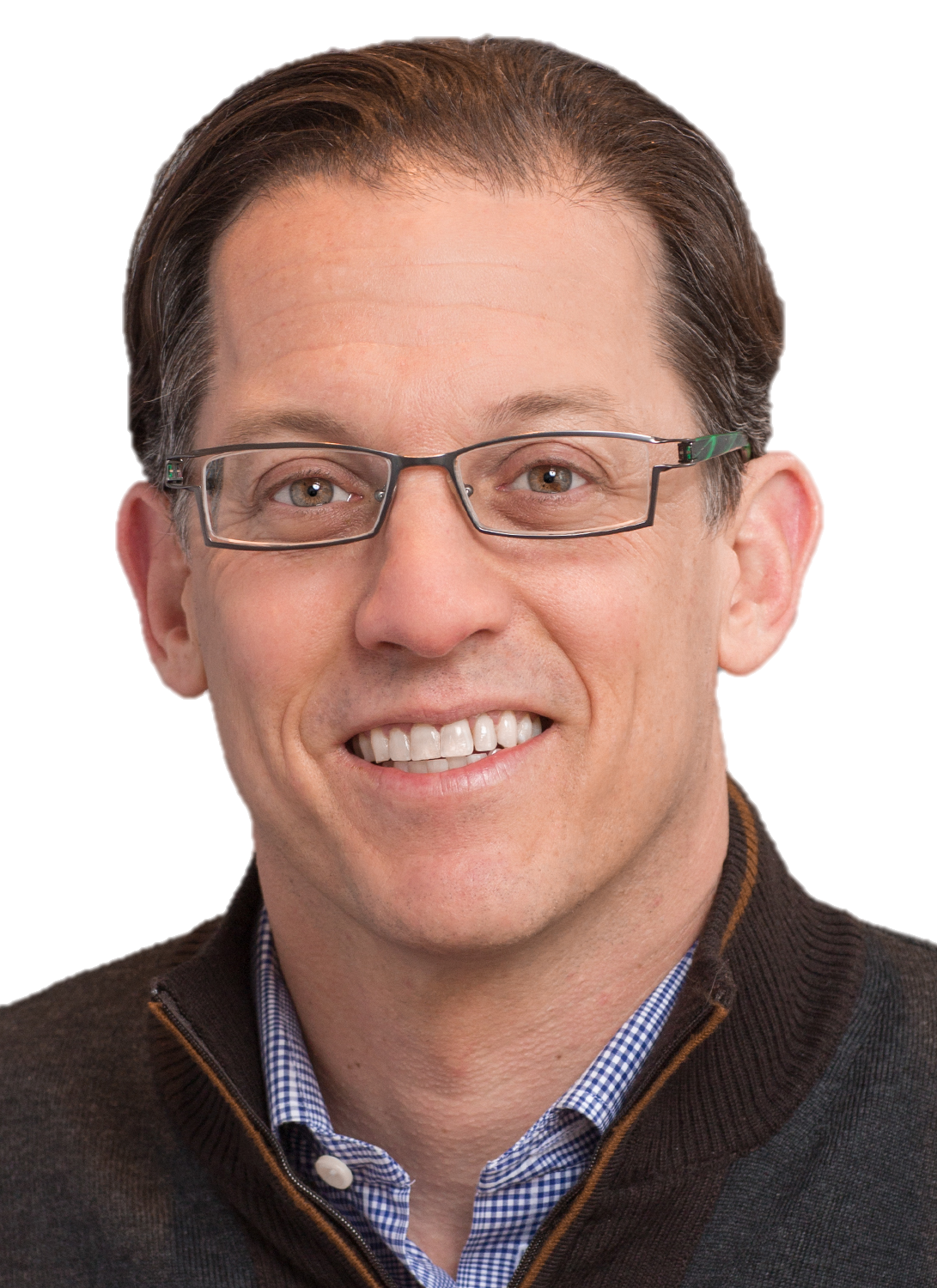 "[Indeed] the comments about poor financial health are simply not true," says the source familiar with Tifin.
Factoring in the $50 million surplus, Tifin's $34 million burn-rate and its $109 million Series D raise, Tifin also likely has a cash runway of roughly 4.6 years, according to a back-of-the-envelope estimate.
Prior to its recent cuts, the runway stood at 3.6 years, according to the estimate.
"With moderate revenue growth, which, to be clear, is not our goal, we should have the capital we need, well into 2024 and beyond; or make opportunistic investments as opportunities arrive in short order, Q4 onwards," Nair writes.
Yet Nair may need to shelve the idea of buying, and make every dollar stretch as far as it can, according to Waxelbaum.
"Expect raises, for the foreseeable future, shifting to the conservative side of the pendulum. There is no lack of liquidity, but investors are much more inclined to support proven cash flows over technological promise," he says.
The rollup has extensive and diverse holdings obtained though M&A activity. Purchases of enterprises can create redundancies of capabilities and talents that get pruned over time.
Tifin acquired investor education platforms All Star Charts and INO.com, May. 3 -- and Investors Alley, Dec. 14, 2021 -- to add to its retail education platform Financial Answers, headed by former Stocktwits CEO and Tifin partner Ian Rosen.
Tifin also bought risk analysis software company Totum Risk, now Tifin Risk, Mar. 24, 2021. See: Tifin Group buys Totum Risk with fresh ideas of how to take on Aaron Klein's Riskalyze.
Market pinch
The financial technology executive who shared Nair's memo also asserts that Tifin is bleeding clients.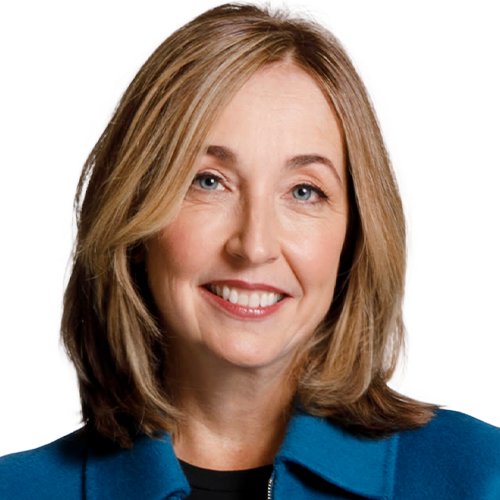 "There are several forces driving the layoffs. TIFIN recently lost several valuable enterprise deals, [and] it continues to experience client losses on the RIA front," the source, who prefers to remain anonymous, states, via email.
Another source familiar with Tifin counters that the company is in good health -- an assertion met with laughter by the financial technology source.
"The changes made at TIFIN were not due to loss of enterprise deals. In fact, there has not been any loss of clients," the Tifin-linked source states.
Startups are finding it harder to retain clients as declining securities markets shrink AUM and fee-based revenue, says Waxelbaum.
"Organizations are already playing forward to an expectation of restrained revenue and free cash flows. [It's] hardly a time to be optimistic about capture of new subscribers let alone retention of existing," he adds.
RIABiz asked current and former Tifin executives to address the issue, including former Apex RIA chief, Tom Valverde, now chief revenue officer at Tifin subsidiary, Tifin Grow; Tricia Rothschild, former Apex president and Tifin Group advisory board member, and Larry Shumbres, founder of Totum Risk, now Tifin Risk.
Shumbres, who left Tifin earlier this year, declined to comment. Valverde and Rotschild have yet to respond to LinkedIn messages.
Selective hiring
Tifin has continued to add star staff, despite layoffs.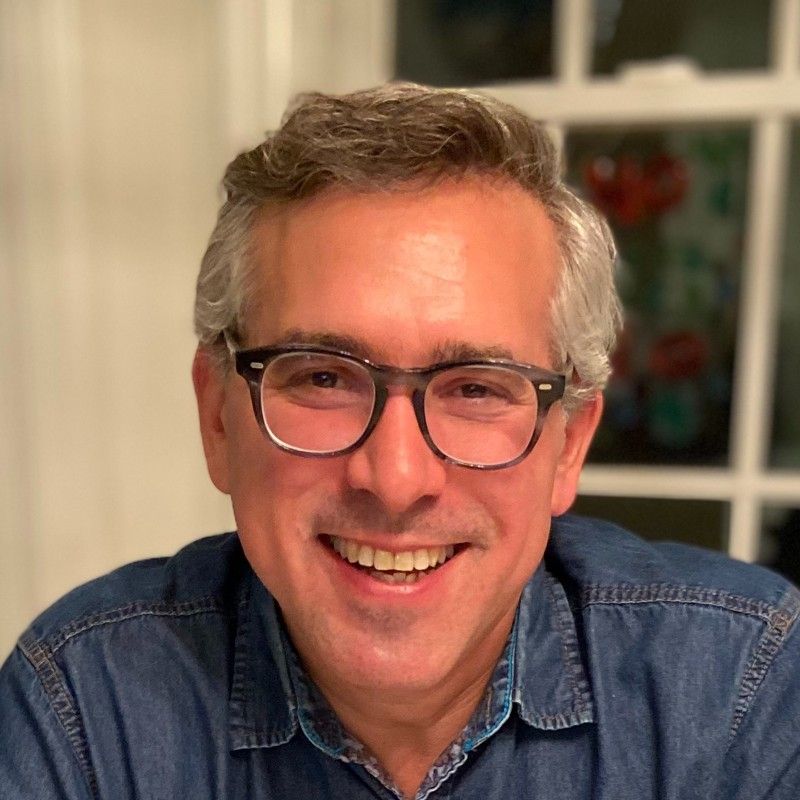 On Jun. 7, it appointed former PayPal executive Jon Klaff at subsidiary Magnifi as its first general manager for consumer[s], according to a release.
Former CNBC capital markets editor and host Gary Kaminksy also joined Magnifi as chairman, Jun. 2, as did new chief creative officer Susan Krakower, HighTower's chief brand strategist between June 2017 and March 2020, a second release states.
Tifin Distill, an asset management distribution analysis subsidiary added at least one staff member, according to the firm.
Asked to square the circle -- laying off 21 staff while adding top-line executives -- Tifin declined to comment.
Boston broker-dealer Fidelity Investments recently followed a similar script, albeit at a larger scale.
Fidelity laid off 2,000 in June, 2021, but has hired tens of thousands since. See: Fidelity's strategy to own the financial advice business by owning 'a crazy lot of people' is heading for 28,000 hires in two years.
Onramp has also been cutting payroll and selectively adding. Onramp raises cash lifeline after CEO kerfuffle
Data supermarket
Tifin's business model relies on capturing a share of the growing "embedded finance" market, tipped to hit $844 billion in market revenues by 2026, according to Envestnet data.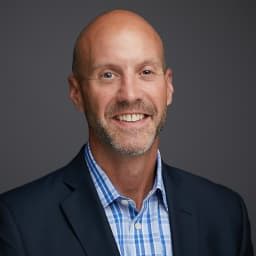 Embedded finance consolidates financial applications into one do-everything dashboard and supermarket.
"It's on the roadmap," the source confirms.
Approximately 30 investment managers have signed on with Tifin to help it distribute roughly 60 investment funds through its software, according to a January letter from Nair.
Its products already flow through a network of about 3,000 advisors, RIABiz reported in May.
Yet for now Tifin's revenues rely largely on pay-for-promotion arrangements with companies like Franklin Templeton, which is trying to gain greater distribution of its mutual funds and ETFs, RIABiz also reported.
Tifin employed roughly 300 staff in May, up from 150 in October.
Product problem
Tifin's continuous addition of business lines could also pose a major problem for the firm, which has at least seven distinct subsidiaries.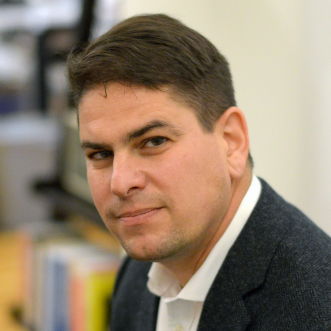 "I question the CEO's ability to execute anything beyond buying other laggard technologies," says Brian Murphy, chief investment officer of Pariveda Investment Management, via email.
"At some point they need to integrate the stuff they already own, but I haven't seen anything on that front. Their software is a bunch of stand alone tools that aren't really meaningful to advisors. They don't have product market fit," he adds.
"Not all of [Tifin's products] fit neatly together," agrees Joel Bruckenstein, founder of the T3 Conferences, in an email.
"[It could also do] a bit of pruning of those that ... don't fit with the long term strategy as it evolves," he adds.
Alexa rides again
Yet Tifin continues to launch new products.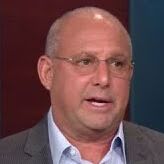 On Jun. 7, the company launched Magnifi Mentor, an upgrade to its investment analysis algorithm, and chatbot, Magnifi, which answers two million inquries a week.
Some 100,000 retail investors and 2,000 financial advisors managing $500 billion use Magnifi's software, according to a release.
"Think of it as if your Alexa, or Siri, or Google assistant went to investing school," Nair told CNBC's Closing Bell, Jun. 7.
Nair made no mention of layoffs during the CNBC interview.
Yet the financial technology source who shared Nair's memo says Alexa comparisons are far fetched.
"There's a disconnect on the ground between what [Nair] claims the product can do with the reality and the shortcomings of the algorithm," the source states.
"AI is only as good as you train it. It requires massive amounts of data and if you don't have that from strategic partners and clients the strength is only so good."
Four week pass
Determining precisely who stayed after the firm's recent cuts -- and who left -- involved four weeks of discussions with marketing, sales, product, legal, and financial teams across the company, according to the memo.
Tifin assesses junior hires after 90 days and senior hires after nine months to determine if they are up to snuff, according to the company's recent memo to staff.
Tifin laid off staff across sales, marketing, administrative and software engineering, according to the financial technology source.
Of those laid off, some had recently relocated closer to Tifin's headquarters, and others did not receive a full month's severance, the source states.
Tifin declineed to comment on how it managed the HR actions.
---
Tifin's backers also include Kaminsky, Rothschild, former Nuveen president Margo Cook, GlobalX Management founder and CEO Bruno del Ama, former Envestnet data chief Anil Arora, Ark Investments founder and CEO, Cathie Wood, and San Francisco, Calif. VC, Moontide Capital.
Morningstar, JP Morgan and Broadridge invested in three of Tifin's five funding rounds. Hamilton Lane invested in two.
---
---
---