Nimesh Patel: 'We don't want to have to become an Orion. That's a big lift.'
Orion Advisor Solutions is cutting out the data middleman-- namely itself-- on behalf of RIAs to reduce T+1 transaction data to real time with help from a cloud-computing giant.
The Omaha, Neb., RIA software and investments company for $1.8 trillion of administered assets will for the first time begin to give RIAs access to their own data --or at least a helpful peek -- straight from the data warehouse... namely Amazon Web Services.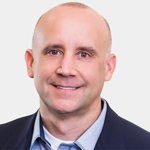 Orion piloted the program through one of its largest RIA clients -- and local ally -- Carson Group, which manages about $20 billion.
"Orion's streaming data architecture will allow us a 'live look' into Orion's databases and enable us to move away from a batch architecture where we're only grabbing fresh information a few times a day," Nimesh Patel, chief technology officer of Carson Group, said in a release.
The more advanced model will allow secure access to "the latest data in seconds."
It solves the "ongoing issue of stale and inefficient data delivery" and eliminates unseen friction that bogs down the process somewhat insidiously behind the scenes, adds Orion founder and CEO Eric Clarke.
Yet there's a reason why RIAs have never really pounded the table for real-tme data, according to Will Trout, director of wealth management, Javelin Strategy.
"I have got to question whether RIAs who take a long-term view to client investments would consider real-time trading capability -- versus overnight -- a real value add," he says.
"That said, the idea of a centralized architecture offers benefits, including making technology deployments easier with a central data location and consistent protocol for data access and analysis. It would also inhibit fintech providers who are in the business of deploying centralized data layers (e.g., InvestCloud) from claiming that as a unique value proposition.
"So, good for Orion, but probably more in terms of a long-haul play, especially as it may take time to get broad buy-in, given individual data-sharing contracts and existing cloud implementations which leverage custodians, banks, and centralized investment authorities."
Addressing a challenge
Carson hopes to achieve the holy grail of client experience for its entire advice business, where everything from notifications and portfolio rebalancing works based on real-time data flows.
Right now it is T+1 (the transaction date plus one day), which is to say that RIAs are adjusting and acting today based on what happened yesterday. It takes a day for the data to get "cleaned."
"Firms like Carson are really third in line when it comes to accessing this critical information – after custodians and after Orion," said Patel in the release. "We are excited about Orion's vision and commitment to addressing this challenge."
Patel says no other firm he is aware of is yet moving in this real-time direction on behalf of RIAs. Carson is very much hoping that Orion can pull it off to avoid pursuing its other option -- of going directly to the custodians itself, which has a clear downside.
"We don't want to have to become an Orion," he says. "That's a big lift."
The reason Carson is pressing ahead to eliminate T-1 is that it will transform the client experience, which is where the battle for market share is won and lost, Patel explains.
"We think experience is going to win," he says.
Solving reconciliation
For Orion it means doing away with what was considered "The Future," seemingly yesterday -- namely open APIs, Clarke says. See: Eric Clarke pays about $50 million for 'monopoly piece' Advizr as Orion sheds some of its 'API utopia' image to shred mega-competitors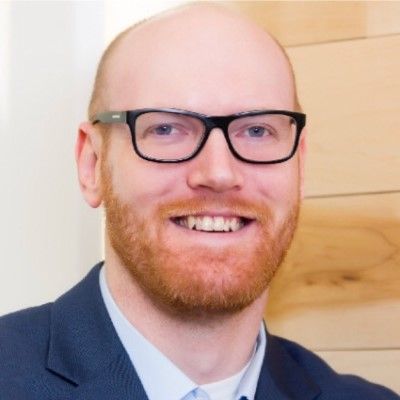 "We opened our API [years ago] but this takes it a step further," he says. "Now we're making the cake for them to enable the enterprise."
A big part of the enabling is reconciling client data, says Adam Palmer, Orion's director of product.
"This opportunity moves just-in-time reporting into the hands of the advisor," he says. "Beyond improved data accessibility, cloud-based real-time data has the potential to solve an industry-wide issue of reconciliation.
"We're at the beginning of a transformative time and adoption of cloud-based data sharing will be key to moving the industry toward realizing real-time trade reconciliation. Adoption of cloud-based data sharing will be key to moving the industry toward realizing real-time trade reconciliation."
Avoiding stale data
Initially, the benefits will be realized most by big RIAs, especially ones with multiple data streams -- for example business intelligence, CRM and proprietary flows.
The data access using Amazon Redshift, its cloud native brand, will be extended to all RIAs that use Orion for no extra charge.
More mainstream RIAs will realize the most obvious benefits by making different applications work together far more smoothly by sharing the same rich real-time data stream, Clarke adds.
Until now Orion has used mediums such as data query generation, flat-file delivery, or an API integration -- which are effective to a point.
"These data delivery options run into performance problems, result in stale data, and require constant monitoring and troubleshooting to ensure the data is as healthy as possible," Orion writes in a release.
"With cloud-based, real-time data sharing, advisors can eliminate this workflow entirely and ensure their data is up to date. With a service like Amazon Redshift, advisors can share and query the data in seconds, 24/7."
Next generation
True real-time flow is still a dream deferred as both Orion and Carson continue to do work on their respective systems and software, Patel says.
Yet Amazon has already begun to increase speed in measureable ways, Orion says.
Orion has improved report generation speeds by three times by leveraging cloud technologies, and search query speeds are tracking nine times faster.
Clarke says that this level of data sharing is the next logical iteration beyond APIs.
---
---
---
FRANK C GREENE
This is exactly what is needed. If using AWS helps speed up the queries — great. Using t+1 for positions and then current day market pricing is plenty good for 95pct of RIA's. Just make it accurate and fast. Someone is going to figure this out.