David Fox: We're hiring out of school ... molding them into our vision of the perfect planner.
Brooke's Note: Goldman Sachs is half-jokingly called a 'vampire squid,' but really it was more of an anaconda-swallowing-a-pig when it devoured United Capital in 2019. Since then, it has mostly just digested its RIA quarry at leisure. But now the hunt is on, again. Goldman is largely taking UC Founder Joe Duran's duties and putting them under its own David Fox. Duran seemingly never had a big chance to make a dent. No doubt he had little choice but to spend a considerable amount of time -- and not inconsiderable reservoirs of charm -- to console and hearten RIAs he sold on United Capital as the ultimo alternative to Wall Street... only to sell them out to Wall Street. Fox has no such monkey on his back. Goldman Sachs also trusts Fox in a way it has never shown to any other wealth management executive in its history. The bank is allowing Fox to use the printing press of brand currency to build a wealth-management talent farm system en route to creating a major league franchise. Such a system is at the root of Goldman Sachs' success on the investment banking side. Fox is being told to go onto college campuses and hire the best and brightest and train them for two years. That's faith and that is -- in my opinion -- a minor milestone of, perhaps, major symbolic importance in the evolution of the RIA business. It might even partially vindicate Joe Duran, who proclaimed to chortles that an RIA in 2019 needed big bank resources to compete.
After three years of near-silent contemplation, Goldman Sachs is finally proclaiming United Capital's future -- starting with bumping Joe Duran a management layer up the chain away from the advisors.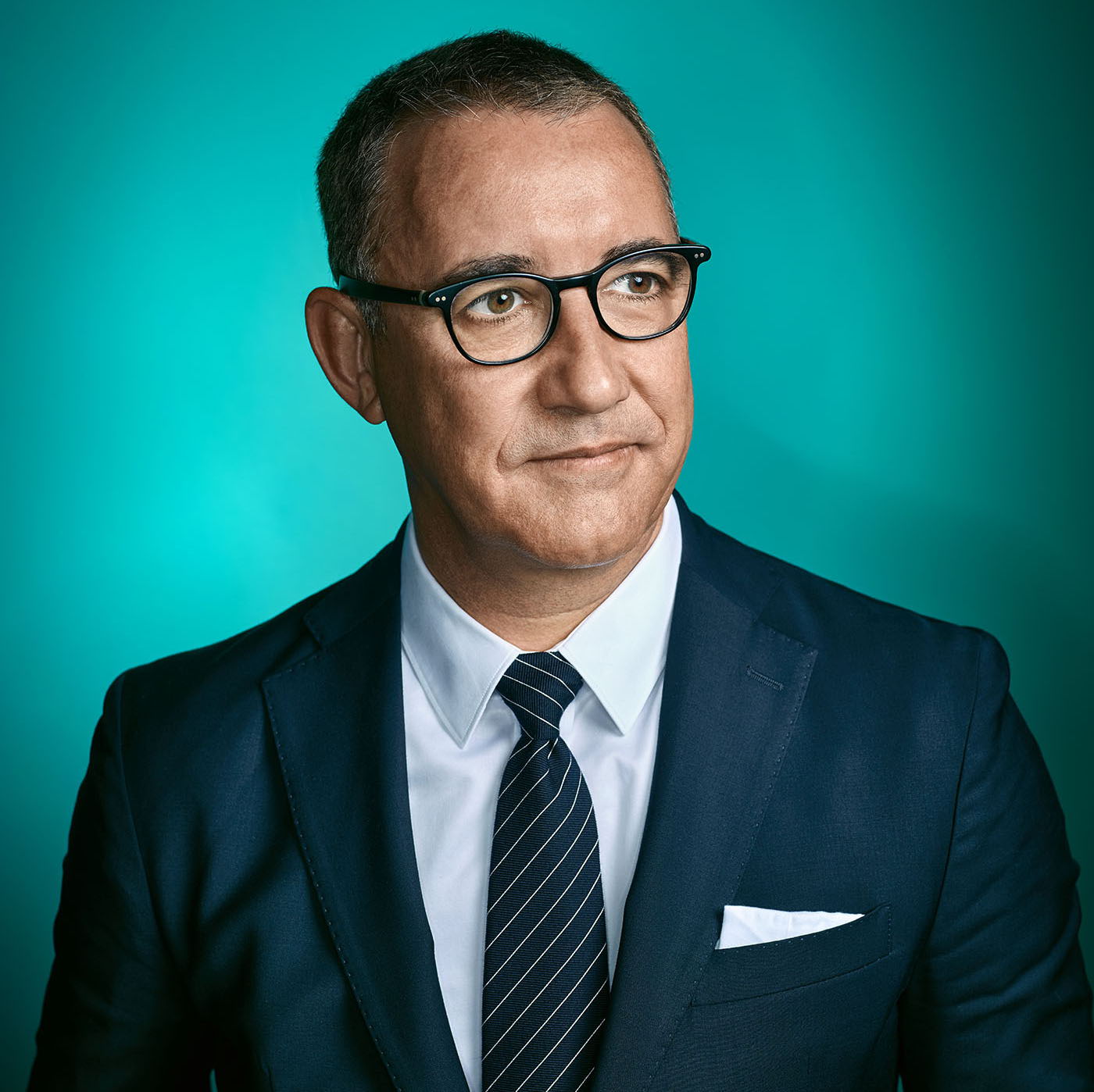 The New York City super-bank installed 23-year Goldman veteran David Fox, 51, not only to take day-to-day command of the 300 staffers at United Capital (UC) and sister RIA Ayco, but also to pursue growth with a budget it failed to give Duran.
Goldman is giving Fox the money and mandate to add 700 experienced certified financial planners (CFP) to the 300 already at Goldman's wealth manager, Personal Financial Management (PFM).
Goldman will supplement these hires with at least 300 graduates it will train as RIA advisors, Barron's reports.
"Certainly I would expect us over the course of the next five years to exceed 1,000 advisors ... hopefully more," Fox tells Barron's.
Philosophical shift
Fox jumped in as head of PFM advisors in February, although Goldman only announced the move in a May memo. PFM is the corporate re-brand of the RIA unit containing United Capital and Ayco.
A 1996 Olympic gold medalist in swimming, Fox will act as a bridge between PFM advisors and PFM co-heads Larry Restieri, a Goldman partner since 2000, and Duran, who UC advisors have reported to since he founded the company 17 years ago.
Fox previously led Goldman's ultra-high-net-worth (UHNW) advisor training.
The Goldman move marks a philosophical shift from United Capital's two-prong growth strategy before its 2019 acquisition.
UC was both one of the Big Three rollups and also had a financial technology play branded as FinLife.
FinLife was designed to take advisors from financial planning to loftier role as a life planners with juicier profit margins. See: Framing it as a wildly disruptive 3,300-basis-point fee on de novo revenues, Joe Duran's United Capital digital reboot is apparently raking in RIA assets and revenues
Asked about its plans for FinLife now, Goldman Sachs says it will merely honor its support of existing clients.
"You certainly don't hear much about FinLife anymore," says Karl Heckenberg, CEO and president of New York City RIA investor Emigrant Partners and its subsidiary roll-up Fiduciary Network, via email.
Rollups dropped
In March, former FinLife head Rachel Schnoll left Goldman to become CEO of the Jewish Communal fund, one of the biggest donor-advised funds in the United States. See: Goldman Sachs & Co. appoints Rachel Schnoll to yank off United Capital band-aid that Joe Duran didn't -- making FinLife work with non-UC applications.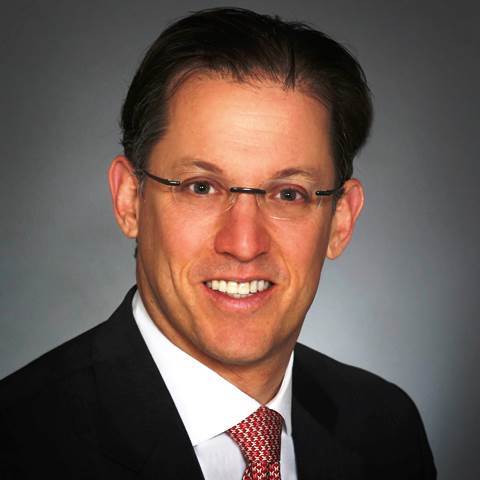 Goldman had appointed Schnoll to take FinLife beyond its Frankenstein beginnings and turn it into a legitimate software choice for RIAs outside the UC rollup.
Fox will not pursue United Capital's rollup course, either, and Goldman confirmed Fox will have no M&A budget to speak of.
"We have seen significant growth across PFM since the UC acquisition ... David Fox's new role is a direct reflection of that," says spokesman Nick Carcaterra, via email.
"We are actively involved in recruiting and adding advisors, but there are no plans for acquisitions at this time."
Goldman announced its plans to purchase UC in May of 2019 for a then-staggering $750 million in cash.
Needless to say, Goldman Sachs was going to follow the corporate script, says Will Trout, director of wealth management at Livonia, Mich., consultancy Javelin Strategy and Research, via email.
"I can't say exactly what the future holds for Joe Duran, but isn't it to be expected that a [23 year] Goldman incumbent like Fox will be the standard bearer?"
Pushing back
Duran would've have had to win both by business growth and politics for any other outcome, says Heckenberg.
"Goldman is a very political organization and extremely competitive. My impression is the integration has not gone well [with] lots of disconnect," he adds.
"Joe seems mostly gone or a figurehead ... It's mostly longer term Goldman folks leading the business units."
Goldman pushed back on Heckenberg's characterization of Duran as a figurehead, calling him a "great addition" in an email.
Steadying the ship
Goldman Sachs is right about Duran's importance. The proof is that so few UC advisors have jumped ship -- despite undergoing a giant change, says Ryan Shanks, co-founder and CEO of FA Match, a Longmeadow, Mass. advisor referral service.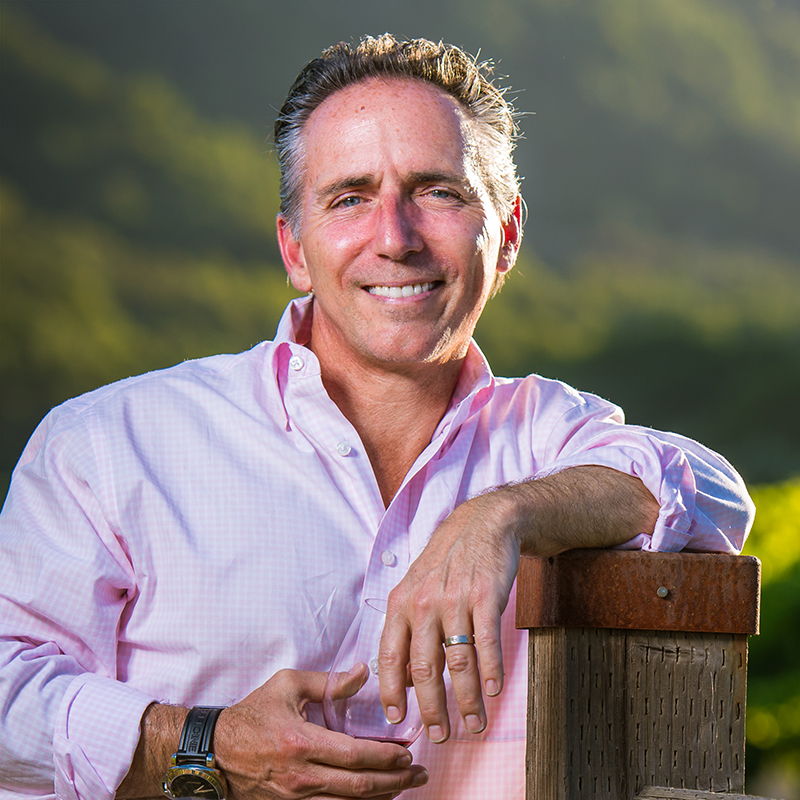 "[Duran] was the visionary behind UC ... [but] has been heavily focused on retention since the acquisition ... [now UC] is a Goldman firm, and he is a contributor to [its] vision," Shanks explains via email
The exception to the rule was the departure of Kelly Trevethan, a UC practice chief and Duran's personal advisor.
Trevethan broke away from UC in late 2020, joining Mariner Wealth Advisors. See: High profile 'United Capital' RIA exits Goldman Sachs San Francisco office -- and boom -- lands with Marty Bicknell at Mariner Wealth Advisors.
Trevethan did not respond to a request for comment, sent, via LinkedIn.
Outflows
Putting Goldman and UC together doesn't seem to have yielded a super-hybrid combo. UC's growth does, at least, seem to track wider market appreciation, according to data provided by the firm.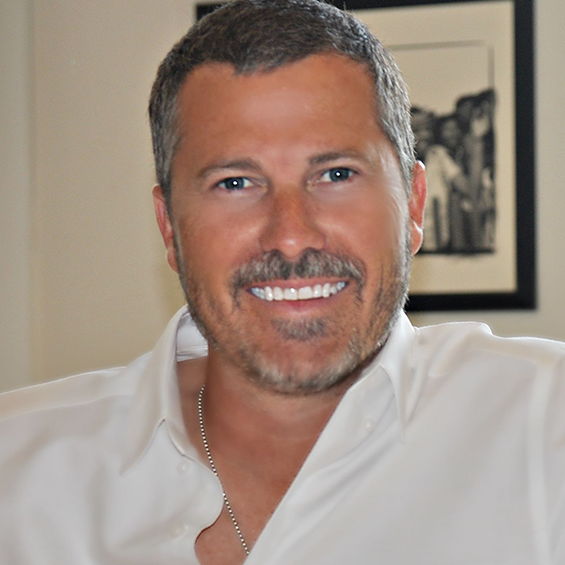 Ayco's and UC's latest AUM figures actually show AUM outflows of $3.2 billion -- from $35 billion to $31.8 billion--for Ayco and $7.6 billion -- from $25 billion to $17.4 billion--for UC over the last three years, according to Barron's.
Such outflows are, however, an illusion caused by a PFM structural rejig, according to Carcaterra.
"There are tens of billions more ... yes plural ... than what is accounted for solely by the PFM and Ayco ADV ... PFM has seen substantial growth," he explains.
.When Goldman acquired UC in 2019, Ayco and UC combined managed $60 billion.
Adding a minimum $20 billion, per Carcaterra's data, to their current ADV tallies lifts their current combined AUM to at least $69.2 billion, which amounts to roughly 15% AUM growth over three years -- about par with markets.
Goldman Asset Management, which contains the wealth unit, grew at double this clip. In 2019, it supervised roughly $1.5 trillion in client assets. Today, it oversees $2 trillion, growing by 33%, according to the company's website.
The Goldman way
In his new job, Fox will need to meld three firms into one to succeed, according to Trout.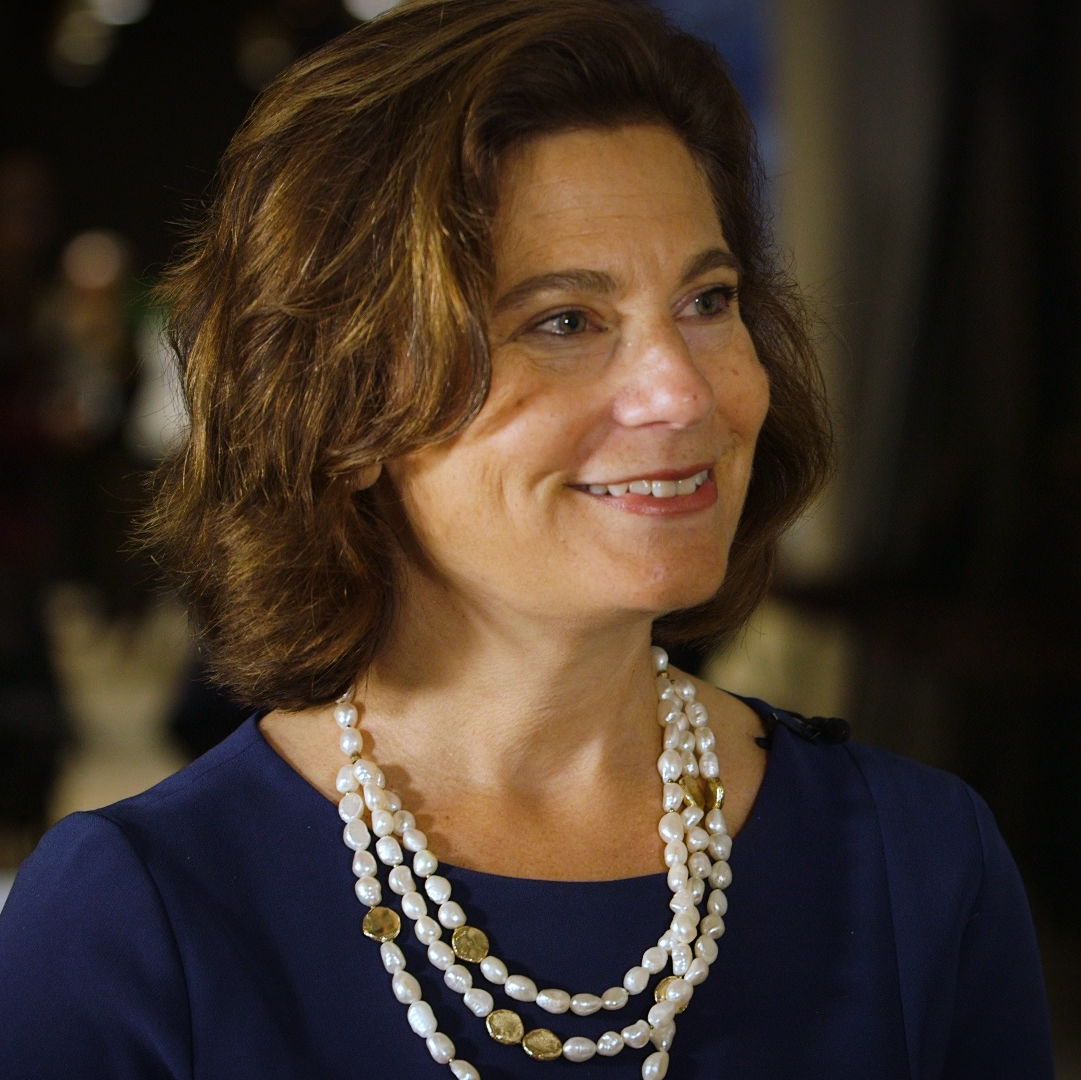 "There is only 'one Goldman' from a culture standpoint, one in which sundry sub-brands such as United Capital and Ayco will enjoy little headroom," he explains.
"[Fox] will be instrumental in managing the cultural marriage," adds Shanks.
One way Goldman can keep the culture clean is by hiring advisors with no cultural baggage.
"We're hiring out of school ... [a] team to grow to equal, or pass, the size of our current advisor force ... molding them into our vision of the perfect planner," Fox tells Barron's.
The downside is that its hires will be greener than bamboo shoots. Goldman will require graduates to complete a two-year training program, according to the firm.
"Give credit to GS in this context for identifying an industry weak point, namely a dearth of newbie advisors, and taking advantage. Goldman will mold these young Turks the Goldman way," says Trout.
"Can this cadre address the needs of affluent, mature clients?" he asks.
"From a functional standpoint, what concerns me is the shift in client needs, for example, the demand for life coaching … to discuss tricky topics like death, divorce and mental health," he adds.
No guarantees
The big question is how patient Goldman Sachs will remain with a business where good or bad results are almost irrelevant, according to Heckenberg.
Goldman brought in $59.34 billion in full-year 2021 net revenues and $21.64 billion in net earnings, according to its fourth quarter report.
In its last business update, Goldman reported AUM of $751 billion at its consumer and wealth management division, which includes its ultra-high-net-worth, retail and mass affluent (PFM) arms.
"The numbers Goldman would have to produce on the wealth side are staggering to even dent earnings, so it's unclear how this initiative will last long term," Heckenberg explains.
That is especially true because -- unlike its trading and investment banking -- its wealth managers face a glut of competition.
"Goldman is now trying to compete with JP Morgan, First Republic, Bank of America/Merrill, Wells Fargo and others. Wells has been trying to break into the RIA market for a decade with little traction," he adds.
Goldman declined to answer Heckenberg's wider critique.
"We do not engage in this kind of speculative or disparaging commentary," says Carcaterra.
Winning clients
Like Duran, Fox has a successful track record.
As the Dallas southwestern head of its Private Wealth Management UHNW arm--clients must have at least $10 million to invest--his unit consistently posted "outsized growth" over his six-year stint, according to a company memo seen by WealthManagement.com.
The difference this time is that Fox will have to win mass affluent clients and lower-tier, high-net-worth investors.
PFM--which runs 100 offices compared to 13 for Goldman's UHNW unit--focuses both on affluent investors and on Goldman executives and lately employees as well as Goldman's corporate clients.
PFM will continue to custody clients at multiple custodians, even after Goldman's own RIA custodian comes online, Carcaterra confirms.
Notable departures
Fox must also reckon with the recent departure of PFM chief financial officer (CFO) Suzanne van Staveren, who left in April to take up the CFO slot at Edelman Financial Engines.
Yet she may prove less of a loss than her title suggests, according to Goldman's comments on the matter.
"We have an extensive amount of talent within Goldman Sachs and are able to absorb and expand on the work should someone pursue a new opportunity," Carcaterra explains.
Duran never harbored illusions about where his career was headed.
"If you run a company the right way, it's never really yours ... it's not your baby," he told InvestmentNews in 2019, following the UC sale.
It doesn't love you back the way your real babies do. It's just this thing you created." See: Joe Duran declares United Capital means little to him now beyond money and how relieved he is to pass its underdeveloped business model to Goldman Sachs.
---
---
Mentioned in this article:
---
---
---
---