Samir Vasavada: 'We want to nail the product and then think about growth.'
Brooke's Note: If this Vice-Vestria alliance works out, it could take on a fable-like quality in the RIA business. I see shades of the mouse pulling the thorn from the lion's paw. Paul Hatch is almost certainly attempting to make his final masterpiece as an entrepreneur, starting in his 60s, when many people retire. Vise founders Samir Vasavada, 21, and Runik Mehrotra, 22, are just starting to get started. Surely, the lion in this equation is Vise, which got valued at $1 billion in its last round, and plans to devour a major chunk of the world's advised assets. Its paw thorn is -- like any startup -- product fit to RIAs and their investors for its aspiring software and investing super-app. Hatch knows products and advisors and, after a year, getting to know him -- Samir. Yet Hatch is starting his Dynasty-like platform a little late, and to catch up he needs to take a risk. The Vise relationship might make it a good risk. If it doesn't click, however, it could be a thorn in his side.
Vise is back on offense in its quest to make its success catch up to its $1-billion valuation -- with a famous yesteryear wirehouse superstar on board.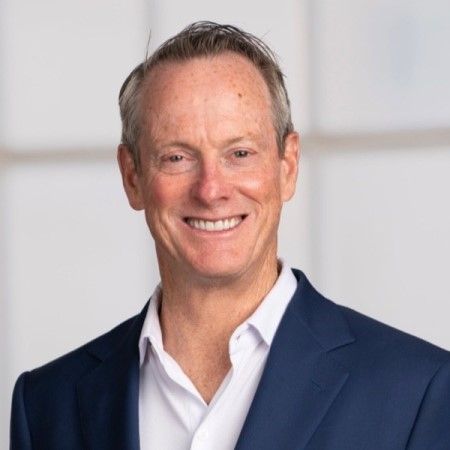 Paul Hatch, a 30-year industry veteran and former Vice Chair of Morgan Stanley Wealth, has signed a reseller deal and is throwing his knowledge, reputation and product smarts into the kitty. See: Vise falls way short of $1 billion projections after RIAs balk, but venture capitalists promptly reward fledgling with $1-billion valuation -- based on $5-trillion vision
Vise, which manages about $350 million, announced the Hatch deal, his new advisor breakaway landing pad, Vestria, and retraining its sights on the mass-affluent market.
Vestria will take the best aspects of Dynasty Financial Partners, Hightower Advisors, Focus Financial and CI Financial to serve RIAs -- many of them breakaways, Hatch, says.
Vestria is neither an RIA nor a broker-dealer and will set its sights more on RIAs serving younger, hence less affluent, investors.
Hatch, who also served as head of investment products and services for UBS, can still bring it, says Vise CEO Samir Vasavada, in a release.
"This is a critical partnership for us," he says.
Ambition
Vise is at a critical juncture, itself.
It spent its first six years geared toward big RIAs with sophisticated clients. But in a quantum shift, it now plans to market RIA automation software to mass-customize portfolios on behalf of the merely affluent with less than $1 million.
Its pivot steers it clear of a head-on rivalry at the high-end with Addepar, Tamarac, Orion and Black Diamond. But it veers into another established turf-- a mid-market dominated by Envestnet, Orion-Brinker, AssetMark, Vanguard, Schwab and Fidelity.
What has its backers --including Sequoia Capital and Ribbit Capital -- betting so big--despite a high valuation and low AUM -- is the scope of its ambition.
It sees a path to become the super-app that allows an RIA to handle a massive book of business of small customers.
Hyper-personalized portfolios
Hatch cites the success of Facet Wealth as an example of a player doing this well. He sees his firm growing to $50 billion, or more, in five years.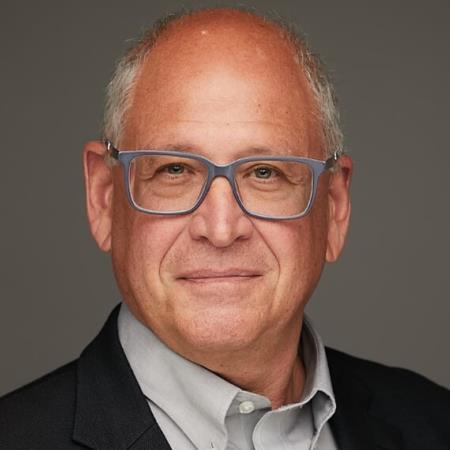 "We're trying to be the ultimate scale machine for independent advisors," he says. See: Facet grows '10X,' hits $1 billion in AUM, reaps $100 million C-round, largely from DoorDash backers, and calls itself a 'fintech' company that happens to give advice by CFP
Vise does both investments and the supporting software and infuses artificial intelligence to create hyper-personalized portfolios, it claims. With RIA input, they essentially manage themselves. See: Sequoia Capital wagers $14.5 million on Vise.
"This takes direct indexing two steps further," Vasavada says.
But the hard work of dealing with clients is also cut way down, he adds, citing, for example, preparation for a quarterly meeting.
"The three to four hours can be 15 minutes," he says.
Yet, there's a reason Vise is struggling to catch fire, says Joel Bruckenstein, the producer of T3 events and technology analyst.
"They have good technology, but good technology isn't good enough," he says. "It's not going to change my life. That's the problem."
Hatch says the technology is still improving rapidly, and that he is fine coming in now.
"We like being early," he says.
Price concerns
Vise has plenty of time to get dialled in, Vasavada adds.
"We have nearly $80 million and that's four to five years of runway. We want to nail the product and then think about growth."
It has raised $128 million over the course of its lifetime and recently made big cuts to overhead -- namely around 25 staffers brought on to sell and market.
Vise would do its sales staff a big favor by dropping the price of 50 basis points on AUM, Bruckenstein says. The ADV says Vise charges 25 to 50 basis points, hence does lower it under certain unspecified circumstances.
"Fifty is too much. You can get [the same service] from Schwab for 30 basis points."
It's easily worth that amount just based on its tax loss harvesting, Hatch says, never mind all the software applications and investment products you don't have to buy in the all-in-one price.
That's all fine but for advisors to make the leap, the superiority needs to leap out, Bruckenstein says.
"It's got to be kick-ass better," he says.
---
---
---