David DeVoe: We're in a state of distress.
Brooke's Note: The age-old question for anyone who buys a service business is this: What exactly am I buying? Often, there's about as much tangible asset value as a crypto coin, depending on the aftermarket for office furniture and copy machines. The short answer to the question is "cash flow." But of course cash flow is only the product of the service that fuels it. At RIAs, that service is almost exclusively sold, produced, delivered and even apologized for by people. Ironically, nobody is more acutely aware of this quasi-metaphysical chain than deal-makers. Yes, they can sell ice cubes to Eskimos but maybe not chilled water. The fact that deal-makers traveled to Vegas, not to discuss deals but to convince would-be sellers to have something really worthwhile to sell, jumps out. Thanks to Rocco Aloe for doing the reporting.
RIAs may still command record valuations for their firms, but that sword is double-edged -- especially if the buyers work for the seller--as in first generation owners (G-1) selling to the next generation (G-2).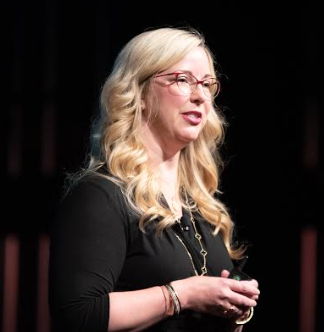 That conundrum helps explain why David DeVoe convened the first-ever, in-person DeVoe Elevate conference at the Wynn in Las Vegas with no "M&A" on the agenda.
The two-day event set aside the sorcery of executing RIA transactions in favor of more mundane executive management matters-- namely a very real talent crisis at RIAs that ultimately undermines sales and successions.
"We're in a state of distress in this industry right now. Covid continues to impact every RIA," said Devoe.
Staff strains
The crisis belies trade press headlines about record deal flow at record valuations -- as high as 10X to 13X -- that paint such a rosy picture of the industry.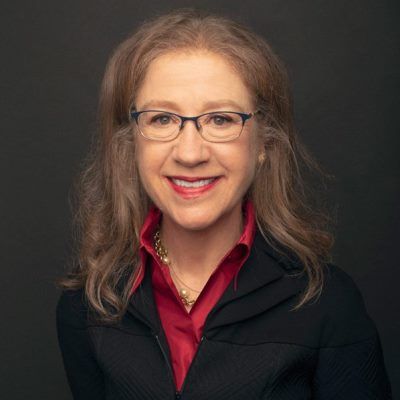 Such frothy valuations demand the firms deliver great earnings, which is impossible if managers can't find and keep the right people.
The situation is dire enough that even practice management sloganeering may need a second look.
"Maybe your clients shouldn't come first. Perhaps, your employees should come first," DeVoe said in his kick-off speech, using the center-must-hold lens.
A survey of conference attendees found that 26% said the pandemic has somewhat, or significantly, impacted the culture of their business, including 33% with an AUM of more than $1 billion.
Low confidence
The most damning finding, however, was that just 38% of leaders in attendance said they are confident a G2 has the capital to eventually buy out their firm.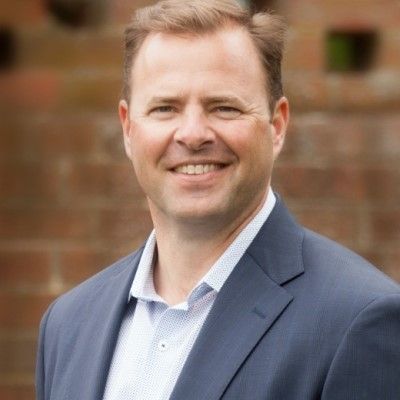 Every speaker hammered home that it's not always about the customer. It's also not always about the money.
"You have to look at non-financial components of what it's like to be an employee at the firm– recognition, wellbeing, career pathing, learning and development," said Carol Benz, partner and chief people officer at Cerity Partners.
It's critical that RIA leadership spend the time and money to institute and maintain programs aimed at continued education and development, she stressed.
And, it's not just about any old incentives.
"We want to incentivize the right behavior," said James Horrocks, chief executive officer at TimeScale Financial.
Those incentives should aim to promote growth, retention, teamwork and to encourage professional development, he explained.
Contributing
Summitry CEO Colin Higgins added that you need to keep your own being's house in order.
"You have to be a contributor to your own development and your team's development," Higgins explained.
Even attending bankers downplayed the importance of cash to founders.
Kirsten Petras, executive director at Oak Street Funding, said founders are more concerned about all of the pieces being in place for a G2 financing plan to make it through the finish line.
James Hughes, head of investment advisory lending at Live Oak Bank, says both parties would benefit from people consulting, starting in the early stages.
Best practices
Martine Lellis, chief talent and administrative officer at Mercer Advisors, delivered the keynote speech on day one, discussing the best practices for managing a firm's talent.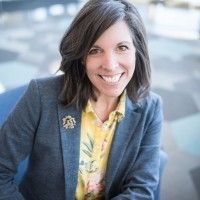 Lellis discussed why it's important for a firm's employees to be engaged, not only in their day-to-day duties but understanding how those tasks impact the performance of the firm.
Lellis shared a slide that drew the attention of the audience and multiple other speakers. It showed employees ranging from "fully engaged" to "disengaged," and explained what firms can do to better engage their employees.
Lellis also had a candid perspective on the lack of women in the RIA industry.
"We can all be doing better to make certain that we are investing in our women talent, in our women leaders, because we have a lot of women investors to serve," Lellis said,
Sne noted that women make up 51% of Mercer Advisors' staff. See: Fresh off buying No. 9 and No. 10 women-led firms, Dave Welling now has Mercer's AUM up 220% in four years in part by addressing a women 'problem'
Sustaining growth
Day two of DeVoe Elevate shifted focus to ways firms can design and run their organization to yield sustained organic growth over time.
David DeVoe opened the discussion by asking attendees to ballpark the correlation between a firm's growth and its valuation.
Only a small percentage of the audience responded correctly when DeVoe revealed just a 1% increase in growth can equal a 7% rise in a firm's valuation.
After a downward trend in organic growth across the industry from 2017 through 2020, DeVoe shared promising preliminary figures from his internal RIA Human Capital Survey. Some 72% of attendees said they expanded head count in 2021.
Articulating value
EP Wealth Advisors president Ryan Parker and DeVoe and Company special advisor Ed Moore took the stage to address the question, 'What does it take for your firm to be 'referable'?"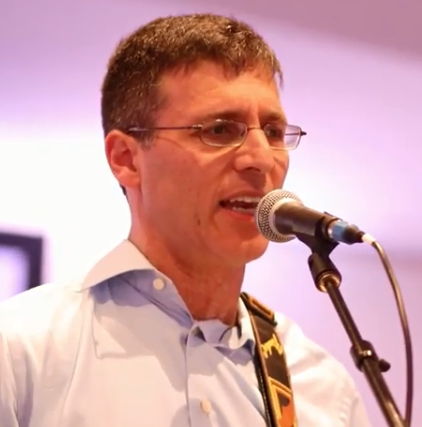 You need value that can be articulated by a client and an online presence, they said.
"It's not about your ability to articulate it and demonstrate it… but your ability for your clients and friends and family to say it on your behalf," said Parker.
The good news is that "the RIA ecosystem is strong," said Fidelity Investments RIA head David Canter.
"We are past the dawn of the national RIA firm," he added. The outlook for growth is clocking in at "mid-morning."
Fidelity is the number two RIA custodian, and it has become a national RIA with a potentially explosive future precisely because it has an unmatched ability, and will, to hire and train wealth talent. see: Fidelity's strategy to own the financial advice business by owning 'a crazy lot of people' is heading for 28,000 hires in two years
In the face of the COVID pandemic, a remote work environment can be "very, very productive" Canter said, though it is hardly the answer to long-term organizational growth. The bigger answer is elusive, he added.
Turning heads
The conference wrapped up with a high-energy discussion that looked beyond garnering referrals to targeting prospective clients.
"How do you get people to turn heads to engage your brand to deliver content that represents something new... and drives marketing and sales efforts?" questioned Joe Anthony, president of Gregory FCA.
Anthony added that one of the biggest mistakes a firm can make when carrying out their marketing plan is leading their "content without connectivity to what clients care about."
Jason Early, president of BizEquity, says it's incumbent on firms to know about the audience(s) they serve; then gather specific data points and incorporate that information in their communications strategy.
The depth of relationships is as important as the prospect pipeline's fulness, said Diana Cabrices, vice president of enterprise development at Snappy Kraken.
"Marketing is about growth. It's not just growing your pipeline of prospects. It's growing, deepening your relationships,"
---
Rocco Aloe is an account supervisor at Gregory FCA, a Philadelphia public relations firm that serves RIAs across the U.S. He is a conflicted G2 in mentioning his G1 boss in this piece and also some of his firms' PR clients, but he worked in close contact with RIABiz editors to make sure what happened in Vegas didn't all stay there.
---
Mentioned in this article:
---
---
---
---