Jessie Proudman: We're building the right product for long-term investors as opposed to traders.
Brooke's Note: Yes there is very good news implicit in all the bad news about cryptocurrencies. If you were late to Cryptomania 1.0, you have a chance to get in near the ground floor for Cryptomania 2.0. For Betterment, that is the hoped-for silver lining to buying Makara in March just in time for one of the worst couple months in crypto history. The vast majority of the projected Betterment crypto investors will invest in the future. Yet the Betterment offering won't be out until maybe August and by then we may have reached 3.0 and who knows what exactly that will be. Betterment could rejigger the current Makara risk management process that calls for crypto currencies to get hedged by buying a diverse basket of other cryptocurrencies. That part of the Makara secret sauce is having limited success in mitigating a not-so-secretive rout.
Betterment was late to the party when it bought a fledgling crypto firm that sells diversified cryptocurrency portfolios -- as it turns out waaaaay late.
Just as the New York City robo-advisor closed the deal in early March, the bottom began to fall out of the cryptocurrency market.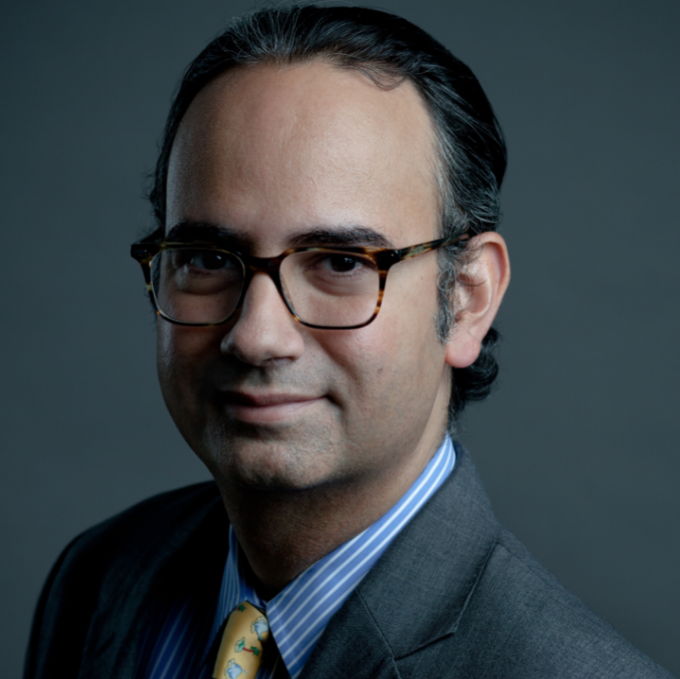 Bitcoin dipped to a low of $37,000 that month. It rallied above $48,000, before plunging, again, below $27,000 in early May, wiping out all of its 2021 gains, according to CoinDesk and other sources.
At least one analyst thinks it may go much lower.
"When you break below 30,000 consistently, 8,000 is the ultimate bottom, so I think we have a lot more room to the downside, especially with the Fed being restrictive," Guggenheim Chief Investment Officer Scott Minerd told TheStreet.
"With the benefit of hindsight, I'd say that this was Betterment's biggest blunder to date. Their timing proved poor," says Ben Johnson, director of global ETF research for Morningstar, via email.
"Yes, today's prices are 30-70% down for all financial technology and crypto ... [but] I don't believe this to be a blunder," counters Lex Sokolin, global fintech co-head at New York City blockchain software company ConsenSys, via email.
"[It is] perhaps optically bad timing for a company that has enjoyed being stable and passive ... [but] Makara is not a large brand and so even if Betterment overpaid, it wouldn't have hurt the bank," he adds.
Yet Betterment itself appeared to be keeping the deal on the down low.
The company announced Feb. 8 that it would buy Makara. But it made no formal announcement of its Mar. 8 closing, until it acknowledged as much in response to an RIABiz query.
Market tumble
The New York robo's staff explained it skipped mention of the closing because the initial news release a month earlier specified the deal would get done by first quarter's end.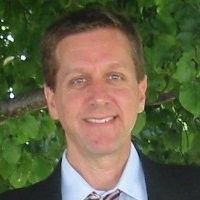 Betterment declined to disclose the price paid or even whether it was a cash deal, but it's likely to have seen its valuation decline since March.
"[The February purchase] price [of Makara] is likely far higher than what a venture firm would've valued Makara at today," says Brian Murphy, who writes about wealth technology and serves as chief investment officer of Mountain View, Calif. RIA Pariveda Investment Management.
Betterment agreed to buy Makara when the cryptocurrency's market capitalization stood at $1.85 trillion. Today, it stands at $1.3 trillion, just 43% of its November 2021 $3 trillion peak, according to coinmarketcap data.
Bitcoin peaked at $68,906, Nov. 9. Now it trades at a 56% discount, or $30,369.
The dollar-pegged 'stablecoin,' Terra, broke its peg in mid May, then plunged from $86.02 to $0.0001. It now trades at $0.00018. Other 'stablecoins,' like Luna also collapsed.
Bullish on crypto
Despite the market downturn, Betterment is still bullish about the investment.
We're building the right product for long-term investors, as opposed to traders," says Makara founder and Betterment vice president for crypto investing Jessie Proudman, via email.
Company spokesman Raoul Bhavnani said via email that Betterment's crypto strategy was never a timing play. Crypto remains a 'centerpiece' of its emerging business model.
"Someone is always stirring the pot," he says.
"We don't time the markets, [we] make long-term investments ... as we did in bringing the Makara team's expertise to Betterment ... Recent volatility ... only underscores the importance of ... diversification and expert advice," he adds.
Betterment Crypto will be available first for retail investors, then in early autumn for RIAs who custody assets at Betterment, according to the firm.
The RIA version of Betterment Crypto will come with extra controls allowing advisors to customize crypto portfolios and their clients' level of access, it says.
Skeptical
Makara's diversified portfolios of cryptocurrencies are supposed to mitigate the risk of steep price fluctuations. It buys and holds an estimated 50 separate cryptocurrencies across eight discrete portfolios, then rebalances them periodically.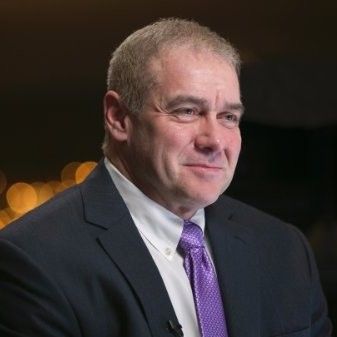 Yet the recent across-the-board crypto meltdown suggests digital coins benefit far less from diversification, says Murphy.
"I'm skeptical the premise--diversify risk through holding a bunch of different coins--is valid," he says.
"A diversified' basket of coins now is [not] noticeably less risky than holding any random handful ... There are still a lot of 'sh*tcoins' ... Diversification works for 'residual risk' not 'systemic risk.'"
"The biggest risks are 'macro' risks, which is not something that can simply be diversified away. Many coins, barring Bitcoin itself, [may yet be] deemed securities regulated by the SEC. Diversifying does little to mitigate that," he adds.
Johnson. says Makara, ultimately, is a gamble, and chances are it won't pay off.
"Crypto has been an obvious means of standing out from the crowd … [and Makara] could very well prove to be a sound acquisition over the long term, though I personally doubt it."
Falling valuation
Oddly, until it agreed to buy Makara, Betterment was a wary holdout against cryptocurrency.
Chief rival Weathfront added Grayscale funds to its fund menu last August. See: Wealthfront cedes to four years of investors clamoring for crypto by taking on expensive third-party vendor that Betterment rules out
Acorns has announced its intent, and M1 Finance is also eyeing digital assets.
But Betterment revealed in February that growing internal client demand and public perception forced its hand. See: Betterment's new CEO adds self-directed crypto allocations; one guru calls it a 'square peg' in round hole.
Makara's 20 full-time staff joined Betterment following the deal's close, taking Betterment's full-time headcount to 425, according to the firm.
Betterment declined to provide a detailed update on its other business lines.
In February, it served 700,000 retail clients, 2,000 advisors at 600 RIAs through its RIA custodian, Betterment for Advisors (B4A), and 1,000 employer plans through its 401(k) business. It did not dispute the figures.
Flush
Betterment's bread-and-butter investing business appears relatively unscathed in the broader market downturn.
The robo-advisor managed some $33.8 billion, Mar. 31, according to its Form ADV. Today, it manages "a little over" $31.6 billion. That figure reflects a "pullback of roughly 6.5%," according to the firm.
"Throughout 2022 Betterment has continued to see solid growth in customers and net deposits, and we have had positive inflows every month through April ... bottom line is we have been growing while others are shrinking," says Bhavnani.
Launched in 2021, Makara raised $2.1 million in a May 2021 seed round, recognizing a paucity of ways mass affluent investors can invest in crypto portfolios.
Regardless of the structure of the Makara purchase, Betterment is flush with capital, Bhavnani says.
"Our Series F financing, in which all our major investors participated, has left us very well capitalized with the operating flexibility to continue to invest in hiring and key growth areas," he explains.
The company raised $60 million in Sept. 2021. See: Betterment is ready to burn cash like it's 2008 all over again, with 2008 co-founder Eli Broverman leading $60 million raise.
Holding the line
Meanwhile, the Securities and Exchange Commission (SEC) is standing firm on holding off approving crypto ETFs. Giants like Vanguard and Charles Schwab & Co. are steering well clear, too, until regulators define the playing field.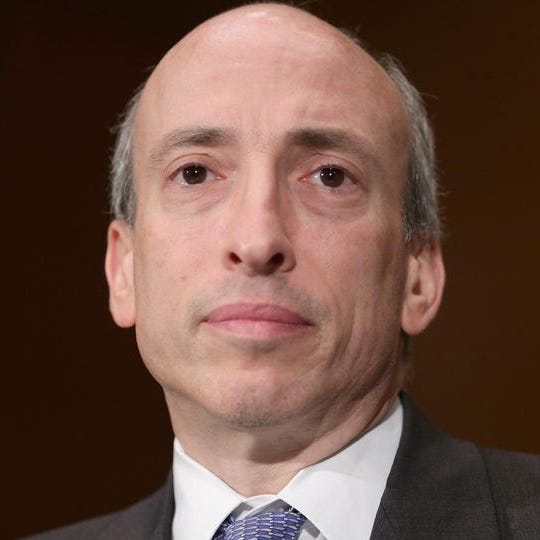 The SEC's recent actions will likely affirm Vanguard and Schwab decision to table crypto. The agency May 3 added 20 new staff to its crypto enforcement division.
SEC chair Gary Gensler also recently stated that the regulator will likely categorize many cryptocurrencies as securities, including "stablecoins."
He compared them to money market funds in an Apr. 4 speech before the Penn. Law Capital Markets Association's annual conference.
"Most crypto tokens involve a group of entrepreneurs raising money from the public in anticipation of profits -- the hallmark of an investment contract or a security.
"Only a few, are like digital gold, they may not be securities. Even fewer, if any, are actually operating like money," he told the group.
"A lot of these tokens will fail … there's going to be a lot of people hurt," he added prophetically, during a separate House Appropriations Committee hearing.
Success will center around whether crypto remains an investible asset class after regulators get through figuring out how to classify it, says Murphy.
"I'd say the odds are about three-to-one that things work out."
---
Related Moves
January 19, 2021 – 6:32 PM
---
December 8, 2020 – 5:27 PM
---
---
Mentioned in this article:
---
---
---