Scott Curtis says the new RIA channel has edge because classic RIAs are 'time-consuming'
Raymond James Financial prospects far too often in 2021 checked none-of-the-above on its menu of affiliation channels -- IBD, RIA and captive, so it's added a fourth-- a new "RIA" model that is more user-friendly.
But at least one industry recruiter says the channel launch is almost certainly a competitive threat because it conflicts with the Raymond James's IBD channel.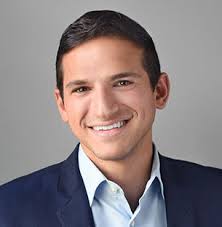 "The pitch is to join the corporate RIA and use Raymond James," says Louis Diamond, president of Diamond Consultants, an advisor recruiting firm.
"It's definitely competing against the other advisor groups. Every year, the metrics keep changing. Advisors are becoming much more fee-based.
"It's a way to retain current independent advisors who no longer have a need for a broker-dealer affiliation. Instead of losing them to the RIA channel, they can stay within Raymond James."
A Raymond James spokesperson declined to answer any questions about the old or new RIA channels.
But Scott Curtis, president of the private client group at Raymond James Financial Services Advisors Inc., said in a statement the "affiliation option is attractive to advisors."
They can manage their fee-only practice without operating a "time-consuming" independent RIA, he explained.
Weighing alternatives
The new "Corporate Registered Investment Advisor (RIA)" model offers the firm's full-service support and resources to exclusively fee-based practices operating as Investment Adviser Representatives (IAR) within Raymond James Financial Services Advisors, Inc., according to the company.
It's specifically designed for IARs seeking complete back-office and regulatory support.
"With this affiliation, independent fee-only advisors will have access to the breadth of resources of a global wealth management firm while maintaining the independence of their business," said Curtis.
Diamond agrees: "This new RIA halfway house channel answers the bell," he says.
"Setting up an RIA is a ton of work with compliance and operational responsibilities. This is a gap in the model that this fills. It can be a resting spot for RIA advisors who are sick of running an RIA," he says.
Constraints
But Bill Van Law, former RayJay RIA chief who is now CEO and founder of WVL Group, says this corporate RIA sacrifices key aspects of being an RIA under the classic Raymond James RIA model.
For one, classic RIAs can be multi-custodial -- putting Schwab, Fidelity and other vendors in play.
The ramifications of having everything filter through a single RayJay RIA means that IARs must fit within one quasi-confining common denominator of compliance like at a broker-dealer.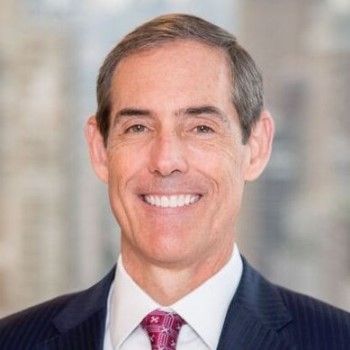 "When you've got thousands of advisors, you're taking rules from the SEC. There are constraints because the firm is trying to manage volume and have procedures in place that work for everyone.
"Understanding the constraint in working with that eco-system is a very important point," Van Law says.
Yet drawbacks of that constraint may handily beat the alternative for many advisors -- particularly ones managing small amounts of assets.
"It's only the biggest who have their own eco-systems. The additional costs and complexity require you to have enough scale.
"The smaller or mid-sized advisors might want something like this. And, advisors who are close to retiring but want an RIA, but don't want the costs of setting up an RIA," Van Law says.
Talent initiatives
Raymond James is also simultaneously launching "Admin Extension," a program to lend captive broker admin support staff to non-captive advisors. It's staffed by employees who are trained by Raymond James.
The service is a case of RayJay using its corporate hiring heft on behalf the mom and pops it serves, according to Diamond.
"Right now, advisors are having a hard time finding and filling roles. We're getting more calls than ever. It's easier for Raymond James to attract and recruit folks than it is for a small business."
In a release, the company explains that advisors who are seeking help can use the AdminExt staff for such tasks as setting up client accounts and providing growth and risk management support.
The human talent initiatives can bolster RayJay's net hiring, says Van Law.
Mostly, that's because they reduce internal attrition by allowing migrations to happen in-house, he says.
"Most of the movement isn't from one channel to another; it's within channels.
"If you've got advisors sitting there, and they like the idea of being an RIA, you can make it an easier step. And, it'll improve their margin. This is a great defensive move for Raymond James, and they'll attract advisors, too."
Recruiting trends
Chairman and CEO Paul Reilly expressed his satisfaction with his company's retention and recruiting.
"Financial advisor retention and recruiting in the Private Client Group segment remain strong, contributing to solid domestic net-new-asset growth of 11% over the prior 12 months, and we successfully closed on the Charles Stanley acquisition during the quarter," he said.
It is clear, however, that Raymond James is determined to keep and hire more advisors this year.
The St. Petersburg, Fla., broker dealer with $1.26 trillion of client assets is coming off a lackluster year ended March 31. It increased its independent broker-dealer rep count just 4% or by 200 to 5,129. Its RIA channel's results were too immaterial to even disclose.
It added 200 more to its captive channel but all of them came from full-service Charles Stanley after it bought the firm in January.
In contrast, LPL Financial added 215 reps over the first quarter and 2,419 year-over-year, which includes those added through acquisitions.
---
Related Moves
August 24, 2019 – 4:25 AM
---
---
Mentioned in this article:
---
---
---
---