Rudy Adolf: We certainly avoided so many of the -- I think I called them 'drunken sailor transactions'.
Desperate times call for different measures, and Rudy Adolf is betting $200 million that the cheapest RIAs on the planet right now are the ones his firm already owns.
Amid spiking interest rates and plunging shares prices, the Focus Financial CEO convinced his Board of Directors, which he chairs, to approve a $200 million buyback plan for the company's Class A common shares.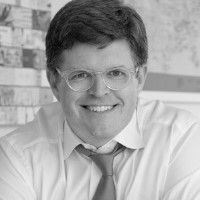 "The authorization will provide us with additional flexibility in our capital allocation strategy to invest in the highest return opportunities," he says.
In other words, the best buy-low, sell-high arbitrage in the universe of options exists in-house,
Focus shares (FOCS) are languishing at about $35 or lower their July 23, 2018 IPO closing price of $38. The shares traded at $61 to start 2022, posting a 52-week range between $33.20 and $69.13. Shares closed today up 1.4%, or 48 cents at $34.66.
Canadian firm CI Financial, the other big RIA rollup, has seen its stock (CIX.TO) caught in a similar Wall Street downdraft. It hit a 52-week low of $10.66 intraday, before edging higher to close the day at $10.99, down from $21.33 on Jan. 3 and a 52-week high of $24.52.
Both the New York and Toronto firms have market caps hovering just above $2 billion.
Difficult environment
CI Financial plans a second IPO of its U.S.-based RIA business in an effort to get a more robust valuation. But the two firms may be dragging each other down. See: CI Financial's IPO could make the RIA M&A force next to unstoppable if it 'pops', but industry insiders see Focus Financial's stuck stock price as a 'tremendous headwind'
The Adolf plan to back shares is appealing, but it's also a gamble, says Matt Crow, president of Mercer Capital in Memphis, Tenn.
"Focus has been saying for a while that its stock is undervalued, and now they're putting their money where their mouth is," he says.
Crow adds that Focus needs to be mindful of what it does with its dry powder.
"It's a balancing act, though, because, one, they're burning cash they could use for acquisitions and, two, they have to watch leverage levels in a difficult operating environment."
Adolf addressed those concerns, at least, in part, in a release.
"We reiterate our commitment to investing in leading wealth management firms in the U.S. and strategically important international markets as we seek to grow our global partnership of 85 firms, while maintaining our net-leverage-ratio within a range of 3.5x to 4.5x," he said. See: Focus Financial files a shelf registration as debt swells above critical '4X' level then its shares dropped to new low in after-hours
"We also reaffirm our 20+% revenue and adjusted EBITDA growth targets for 2022 and our progress towards our 2025 objectives; we expect that we will be continued beneficiaries of the substantial industry growth and consolidation."
And, yes...
The issue with the Adolf view is that it presumes the market headwinds and pullbacks won't persist, Crow cautions. See: See: Focus Financial CEO pumps brakes hard on M&A market, waiting for a return to 'normal' -- and buyers of Focus stock bid up price as debt ratio improves
"In an extended bear market, revenue will drop. If that happens in concert with an increase in debt service costs - with higher rates - they may wish they had this cash."
Focus is getting a current Wall Street valuation of about $2.3 billion for 85 firms -- worth an average $2.7 million -- throwing off adjusted cash flow of $135 million.
Wall Street analysts pressed Adolf on whether he was paying overly rich valuations. His response was emphatic.
"We certainly avoided so many of the, I think I called them 'drunken sailor transactions,' that we have seen last year. See: Focus Financial struggles to move 'needle' but reframes opportunity from 500 $1-billion RIAs to 1,000 practices
"And yes, what we are seeing is that, some of these heavily overpriced transactions, the buyers are suffering now.
"And, yes, quite frankly, we do see -- when I look at our pipeline, we see stable, maybe even slightly improving, yes, multiples in the way we are deploying our capital.
"So, we have a very strong pipeline. I can state with confidence that 2022 will be one of our most successful M&A years, again, Yes, probably not quite on the level as last year, but we will have -- one of a very, very successful year.
"And, yes, multiples are stable, if not improving. And yes, some of these, yes, highly over-levered, yes, P/E type models and foreign buyers and others, from what we can tell, are suffering from, yes, some of the deals that they did last year."
Based on its market capitalization of $2.3 billion and its adjusted EBITDA of $135 million, Focus financial currently has a P/E multiple of about 17. The average P/E ratio for the financial services industry is around 7.6, according to financial references.
---
Related Moves
August 13, 2022 – 12:39 AM
---
February 6, 2021 – 2:39 AM
---
---
Mentioned in this article:
---
---
---
Jeff Spears
It is refreshing to see a CEO bet on themselves instead of blaming others. The market will decide who is correct.