Kurt MacAlpine: There's a celebratory feeling.
Brooke's Note: Writing for RIABiz never gets old as long as you have doers like CI Financial CEO Kurt MacAlpine and reasonable people casting doubt on whether he can pull off superhuman RIA feats. Roll-ups have always been about moving fast and breaking things in the name of a grander vision. No serial acquirer of RIAs has moved remotely as fast, acquired more high quality firms or done it from such a truly bottomless reservoir of capital than MacAlpine. The general sense around the industry is that he should consolidate his phenomenal gains. He's surpassed Hightower's AUM in two years; it took that Chicago firm 15 years to amass the same amount -- $118 billion of AUM and $144 billion of AUA. MacAlpine's takeaway from his success is that he accomplished that without the fruits of a U.S., all-RIA asset IPO as equity. He hasn't filed yet. but nothing he's heard, thus far, about its perils has convinced him to hedge one iota. It was fun to interview somebody with that much irrepressible enthusiasm.
Why do an IPO when you can get an old cash cow to fund your growth for free?
Toronto-based CI Financial unveiled plans April 7 to sell up to 20% of its U.S. wealth business while retaining 80%.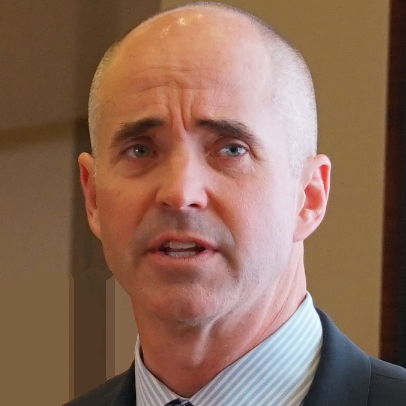 The move is being done to unlock existing value by jacking up the cash-flow multiple of the existing $300-million plus of EBITDA to closer to 20-times but also to create an additional source for CI to pay for firms down the road.
CI Financial commands the RIA M&A market in terms of deal rate by AUM, but not given the scale of its own ambitions.
"We're in the first inning of what we want to accomplish," CEO Kurt MacAlpine says. "Now we can do it even faster and more easily."
Eight more innings of this level of growth would take CI Financial well past $1 trillion of AUM but will demand a tremendous continued investment and every financing option and means of creating incentive to join the firm and keep performing.
CI Financial took the unusual step of announcing its intent to file for an IPO yesterday before even filing the S-1 document application with the Securities and Exchange Commission (SEC).
The good news is that pre-announcing the IPO allows MacAlpine to speak openly about the plan -- an SEC no-no post-filing.
Celebratory feeling
MacAlpine thinks he'll get plenty of pop by adding pure RIA business shares to his $1-billion-plus M&A currency arsenal that includes $300 million of RIA cash flow.
"In January 2020, we had no firms and now we're announcing an IPO and it's now standing on its own. We have hundreds of millions in free cash flow to fund debt. It's gotten to scale."
He adds that staff, RIAs and end-investors have all shown enthusiasm -- something he gleaned from four separate town hall meetings he conducted yesterday to explain the move.
"We all wanted to do something different. There's a celebratory feeling," he told RIABiz.
CI has thus far done deals with a cumulative price tag of $2.7 billion -- with about 75% of that cash at closing, according to research done by ECHELON Partners, a boutique investment bank in Manhattan Beach, Calif, focused on M&A.
"He's done a super job of acquiring firms, including 25% in the top 10% like Balasa Dinverno and McCutchen" says ECHELON CEO Dan Seivert.
"He's not only paid up, but he's an amazing salesman on the magnitude of Joe Duran and Elliot Weissbluth. He's also a real visionary and a great analyst."
But many industry M&A experts say the young CEO's move to take the super-growth, high-multiple entity public is too bold for its own good.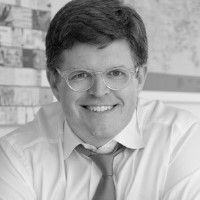 In short, doubters say, life gets infinitely more complicated running two public companies. The secret sauce in the deals gets revealed.
The markets can hardly be counted on to assign the multiples of earnings or revenues that seem "fair" on paper in the trading pits.
"Kurt's being very upfront about why they're doing this," says Matt Crow, president of Mercer Capital in Memphis, Tenn. "That's laudable. But it still feels like financial engineering to me, and the NPV of financial engineering is usually zero.
"It will generate buzz, which maybe will generate deal volume. But I think CI already has everyone's attention.
"Will the marginal valuation earned and the marginal buzz generated justify the IB fees of another offering, higher ongoing compliance costs, etc.? And is all that worth it just to restructure their balance sheet?"
Headwinds
Crow raises all valid concerns, according to Seivert.
The compounding factor is that publicly traded RIA roll-up Focus Financial looks, at face value, what a post-IPO CI Financial would look like-- it does not currently command a big multiple.
"That Focus valuation creates a tremendous headwind for them," Sievert says. See: Focus Financial shares drop after hours as secondary offering gets filed that mostly pays off KKR and Stone Point without generating M&A capital
Focus Financial trades at $43, which is just a shade above its 2018 IPO price, despite closing a steady stream of deals even since.
The Focus valuation is still 13- or 14-times cash flow which s encouraging, MacAlpine says. CI Financial's RIA unit is one financial unit, which will command a better value than Focus's loose confederation of self-branded autonomous firms.
"CI is seeking to capitalize on the industry's record high valuations, hoping that the investing public will pay a premium to that of private equity firms," says David DeVoe, founder and CEO, DeVoe & Co. of San Francisco. "Depending on the level of separation for the CI parent, the IPO could be another 'proof of concept' for PE investors, as well as a bellwether valuation metric for private-to-public arbitrage calculations."
Meanwhile, CI Financial currently trades at a price-to-earnings ratio of 9.5 and MacAlpine is optimistic his firm will compare favorably with an LPL Financial that trades closer to a 20 P/E.
Yet it's not entirely that cut and dried that one firm is a "init" and the other one technically is not, Seivert says.
"I'd say CI is actually in a worse position in terms of integration than Focus."
Ginning up business
Though Focus is more fragmented in many ways, it has also taken strides to create capabilities of scale in-house, including a coordinated effort to use SmartAsset to generate and convert referrals to drive new business.
Firms at CI -- like at Focus -- still use their own software stacks and have their own custody relationships.
Seivert says that CI's pitch on ginning up business is that it can refer its Canadian clients to an American RIA. "We ask, 'How do you orchestrate the hand off?' It seems clunky."
Seivert also questions what CI can now do for firms to hire talent at the corporate level.
Currently, he says, that the effort is largely outsourced to Heidrick & Struggles. That's, perhaps, okay for $400,000-plus-a-year salaried hires but ineffective for hiring staff at lower levels.
Seivert also points to the tremendous strides firms like Mercer and Hightower Advisors are making in building out in-house capabilities like trusts, banks and investment management, In contrast, he believes CI has a long way to go with such central repositories.
Playing for pop
Meanwhile, with interest rates going in the wrong direction, it may not be a good time for any IPO -- but banking on an even better window later in the year is no sure thing, says Crow..
"If they're waiting until "later this year" – I assume that means waiting for markets to calm down and be receptive to the IPO.
"If – for whatever reason – the IPO doesn't happen, all this accomplishes is signaling that CI is over-leveraged and doesn't have a good way to fix it other than to use distributable cash flow to accelerate debt amortization. That's not going to make for a fun analyst call."
Indeed, it's not clear that sooner is better, all things equal, Seivert says.
"You may get that 25% pop but why do it now?" he asks. "Why not do a private equity raise, wait, grow and get a bigger pop?"
---
---