David Solomon likes wealth management for its steady and predictable fees, and he's willing to pay transaction fees to get them.
Goldman Sachs Asset Management is again the golden parachute for an RIA venture where the lead entrepreneur ran low on steam, the business model hit headwinds and the seven-year bell rang for private equity investors anxious to cash out.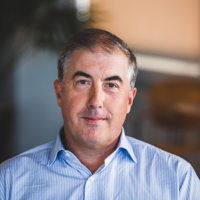 The $2.5 trillion arm of the New York City investment bank announced, Mar. 29th, its intent to purchase the Chicago robo-advisor. It expects to close the deal later this year, according to a release.
The handwriting was on the wall; NextCapital, with 150 staff and a $7.3 billion in managed assets, had run out of steam as a standalone.
Co-founder, executive vice president and face of the firm, Rob Foregger, quietly left last year signaling that he needed a multi-month rest.
Robo-advisor founders around the industry have been throwing out the white flags in droves.
Andy Rachleff left Wealthfront last Spring before selling out to UBS. Betterment co-founder Jon Stein, left last year and the firm says it's still seeking an exit by IPO under a new CEO.
Launching pad
Foregger's exit followed NextCapital's last $30-million private equity raise in 2020 when he said the firm would not seek further raises. NextCapital ended up raising about $85 million total since its 2014 founding.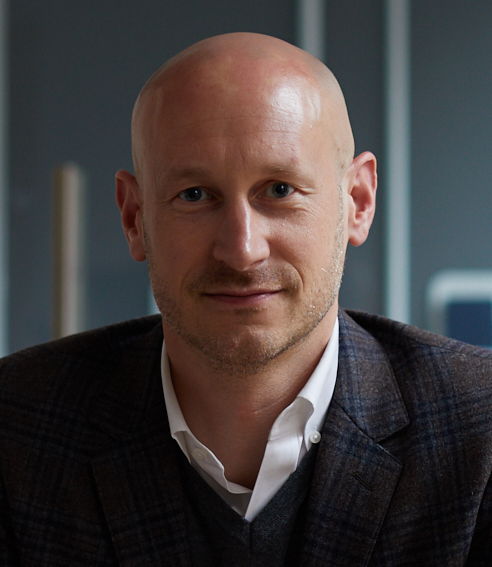 "I stepped back in June of 2021 from my day-to-day responsibilities, and took a well deserved sabbatical. it was the third large scale start-up I have co-founded in the past 20 years. The others being everbank.com and Personal Capital," he says, via email.
"As for me, after a six month sabbatical to spend more time with my family, I joined a boutique tech accelerator called Product Lab -- which has been awesome."
What long-laboring entrepreneurs see as a jumping off place, Goldman Sachs sees a launching pad into a $20-trillion-plus market that encompasses both IRAs and defined contribution assets, says Luke Sarsfield, global co-head of Goldman Sachs Asset Management.
"Together with NextCapital's talented team, we will continue to invest in technology to improve the experiences and outcomes of retirement investors and better serve the employers, advisors and financial institutions," he says, in a release.
Clear decision
Yet it remains to be seen whether NextCapital's 2014 vision -- well-executed as it may be -- is the golden ticket or fool's gold for Goldman Sachs, says Aaron Schumm, CEO and founder of Vestwell, which takes a different approach to 401(k) assets. See: Vestwell raises another $70-million, which it needs as it burns cash to keep up with rapid tripling of its 401(k) recordkeeping startup -- driven both by RIAs and Wall Street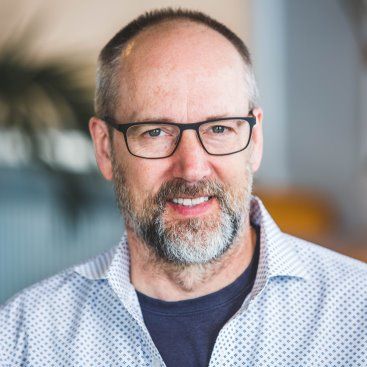 "The NextCapital technology is pretty good, from what I've seen," he says. "I have a lot of respect for [co-founders] Rob [Foregger], John [Patterson] and Dirk [Quayle]. The challenge we always saw with it, though, was that it was a 'plug-in' versus a 'platform.'
"We took a different approach at Vestwell, building our own proprietary, modern technology directly inside of our recordkeeper to keep the workflow embedded and seamless with the entire core platform," he explains.
"Speed, scale, and price are the name of the game in the small market. So for us, it was a clear decision, given we can offer our own managed account solution at a fraction of the cost of anyone in the market, with a better, more scalable experience embedded.
"That being said, we could also plug in a NextCap solution for any partner who wanted to use their popout solution too."
Power offering
Goldman Sachs declined to say how much it paid for NextCapital and Foregger only allowed that it's a "good outcome for our founders, team and investors."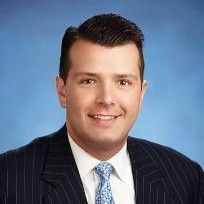 Whispered rumors had the price as high as $500 million, which would be "good" for an $85 million investment spread out over seven years.
Though too small to be worth disclosing its price, the deal was large enough that its announcement earned a comment from CEO David Solomon in the release.
He referred to it as "accelerating our investment in technology to serve the growing defined contribution market." Goldman quantifies the market at $10 trillion and says it currently only administers about $350 billion, or about 3.5% of the total.
The Solomon vision works for NextCapital CEO John Patterson.
"Our vision for the future of the retirement savings market is aligned with the team at Goldman Sachs -- technology that can create a differentiated experience combined with a strong culture and focus on clients forms a powerful offering for our clients and the individuals they serve," he says, in a release.
Fidelity manages $1 trillion in DC assets and $6 billion in DB assets, according to the firm. Schwab states that it administers roughly $250 billion.
Risks lurk
The perceived alignment between NextCapital and Goldman Sachs will likely be tested by NextCapital customers and what they think about doing business with the new owner, Schumm says.
"It remains to be seen, but NextCapital asset management partners like Russell (Investments), may find the new Goldman Sachs ownership to be uncomfortable," he says.
"Goldman Sachs could possibly shut off outside asset managers, but likely they'll keep the investment architecture open within limitations. Or vice versa; someone like Fidelity ... could shut off the partnership.
"These risks always are out there with acquisitions. But, as fee compression in asset management squeezes revenues, it has been shown that enterprises will pay for technology. So controlling the technology is a very wise move on Goldman's part," he adds.
Big insurers and recordkeepers like Transamerica, John Hancock, MassMutual and Fidelity Investments use NextCapital's software.
Disruptive innovation
Analysts, over the years, saw NextCapital as a shoot-the-moon project to simultaneously upend 401(k) asset management and retail asset management. The goal was to create a one-stop, cradle-to-grave capability at the employer level.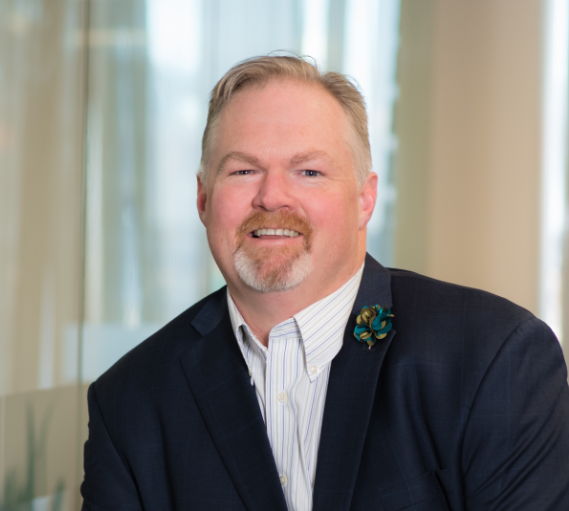 The hope was that it could at least disrupt 401(k) robo-giant Financial Engines by creating a software capability that could be privately labeled. Financial Engines, in contrast, simply sold services to plan sponsors.
NextCapital also envisioned that it could be simple and cheap enough to replace much of the target-date funds industry -- in part by selling to TDF providers.
The disruptive aspect of NextCapital was giving an investors the ability to change their asset allocation after the original investment, if their circumstances changed. see: With fears rising that robo-advisors can disrupt $2-trillion target date fund universe, NextCapital raises fresh $30 million and wins five big customers, but can its software spur widespread TDF adoption?
The risk to NextCapital is even a modest uptick in complexity; that might be more than plan participants and the rest of the 401(k) industry could abide.
Under the hood
Today, NextCapital's software customizes – and automatically updates – investment portfolios relative to market performance and life circumstances, including age, other savings goals, savings rates, salary, education, residence, target retirement age, and guaranteed income plans, including social security income.
It can also incorporate assets outside 401(k) plans, including fixed income and annuities, then adapt portfolio composition; and optimize retirement taxation by selectively allocating investments, for instance in the case of tax-deferred assets, into a Roth 401(k), according to Smith.
"[NextCapital] extends our managed account and digital advice capabilities and accelerates our managed account entry into new DC market segments, an area in which we have actively been developing capabilities ... [and] we plan to continue to invest in this platform after close," says Athridge.
"The acquisition will allow us to offer an integrated experience for DC retirement plan participants," she adds.
Serious concerns
Goldman Sachs offers a more lukewarm description of NextCapital software's destiny calling it "another tool for sponsors and other clients to consider when constructing a retirement program," in a release.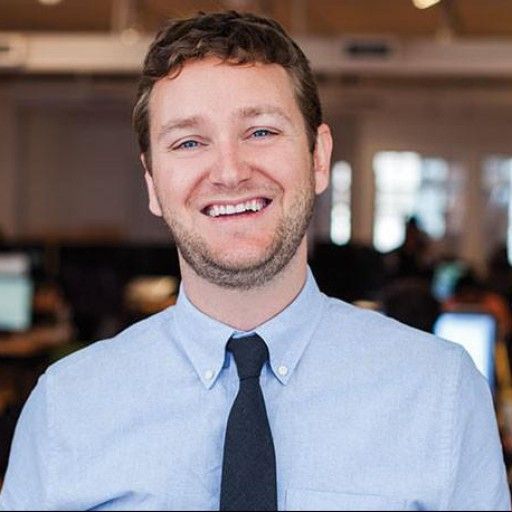 "There is a significant degree of green pasture up for grabs, but providers will need to package it in a solution that participants understand and find value in," Smith said, via email in 2020.
"Retirement plan participants are very interested in the reliability features of annuities and in receiving customized advice on which options are best for them," he added at the time.
"But they have serious concerns about turning over control, expenses and all around complexity."
It's a vision that Goldman Sachs still believes it may fulfill -- at least to some extent.
"This is a bid to provide all of corporate America with a better solution to help their employees plan for retirement," Goldman's Sarsfield told the Financial Times.
High quality support
Goldman Sachs Workplace Retirement Solution, a retirement program for small and mid-sized businesses, already uses NextCapital's managed account platform.
Goldman also plans to keep the NextCapital brand, for now. The company will continue to sell its software on an outsourced basis, too according to Goldman spokeswoman Mary Athridge.
"There will be no change in NextCapital's commitment to the platform, services, and partnership with its clients. Goldman Sachs will continue to provide high quality operations support," she says, via email.
"We will continue to focus on deep alliances with key recordkeepers, advisory firms and other asset managers."
Today NextCapital sells its managed accounts and planning software and services to asset managers, plan sponsors, and recordkeepers. In some cases it also provides discretionary plan participant advice as a fiduciary on a 3(38) basis.
Goldman, like other firms with a sudden fixation on 401(k) assets, also has its eyes on rollovers, according to Athridge.
"We're focused on enhancing shared services business models for NextCapital's existing and prospective partners, with significant investments in workplace and rollover solutions," she adds.
Fatter margins
What exactly such general Goldman Sachs proclamations mean in practice can only hypothesized for now -- though they clearly see TDFs as a fat, slow-moving target, says former Betterment CEO Jon Stein, via email.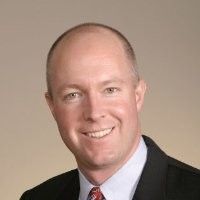 "TDFs are just dumb buckets ... they're so standard they leave a lot to be desired. Goldman's purchase might signal that this idea is continuing to gain traction, or that they see an opportunity to market it to retirement advisors," he explains.
Stein adds that it's not just market share but fatter margins that Goldman is likely after.
"In addition to providing a consumer benefit, it's differentiating for the provider -- allowing them to justify higher fees through providing higher expected returns," he adds.
Indeed, Goldman's wealth fee model has always centered around Goldman advisors selling Goldman proprietary products.
"With this acquisition, GS picks up a retirement-focused managed account solution to distribute their proprietary products and other asset management products through other recordkeepers and existing retirement plans," Schumm says.
Gaining a foothold
TDFs account for $3.3 trillion in domestic retirement savings. Vanguard manages roughly $1.2 trillion in TDFs, or 36% of the market; Fidelity manages $460 billion (14%) and T.Rowe Price manages $374 billion (11%), according to Morningstar.
The purchase instantly makes Goldman more competitive in the retirement market, where it lacked the higher-end capabilities of rivals, according to Tim Welsh, president of Nexus Strategy in Larkspur, Calif.
"They've filled out all the segments [in the business] with Marcus, Ayco, United Capital, [and] RIA Custody, however the one remaining open spot was retirement plans and generating opportunities for rollovers," he explains, via email.
"NextCapital rounds out their … approach for retail wealth management, instantly puts Goldman into the game and provides a foothold to go after the big players in retirement, such as Fidelity, Charles Schwab & Co., and traditional asset managers," he adds.
Fidelity manages $1 trillion in DC assets and $6 billion in DB assets, according to the firm. Schwab states that it administers roughly $250 billion.
Bagging lifetime clients
Indeed, NextCapital becomes a digital means for Goldman Sachs to distribute its RIAs and other related wealth services, Athridge adds.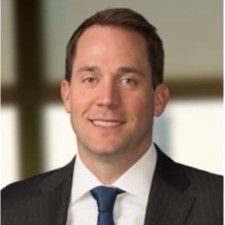 "NextCapital's software can also support integration of additional Goldman Sachs services and solutions, like Goldman Sachs Ayco Personal Financial Management's financial wellness program. The acquisition will allow us to offer an integrated experience for DC retirement plan participants," she adds.
"[It's] the key theme here, vertical integration to stimulate new client development and acquisition," says Smith.
"For employees new to the workforce, NextCapital and Marcus can serve this role with the potential to migrate upstream in Goldman's advice units as necessary … you need to give them a path of least resistance," he explains.
The NextCapital deal catches Goldman up with several other companies bidding to capture 'lifetime' clients, too, according to Smith.
Smith cites Edelman's tie-up with Financial Engines, Empower's acquisition of Personal Capital, and Morgan Stanley's acquisitions of E*TRADE and Shareworks, as examples.
Hunting personal growth
The NextCapital deal also ensures Goldman can capitalize on anticipated 50%-to-88% growth in the defined contribution market, which is expected to reach $15 trillion in AUA, up from $8 trillion to $10 trillion today, Gregory Calnon, Goldman global head of multi-asset solutions tells Barron's.
"In order to customize for a large swath of clients, and in this case, employees, having the scale to do so is really important ... [and NextCapital pulls] together trends ... for more personalization," he says.
Indeed, Goldman DC clients have specifically requested a less one-size-fits-all service, making NextCapital a no brainer buy, according to Goldman spokeswoman Athridge.
"We've seen more demand for tailored solutions and insights as well as an increase in digitalization -- both at the plan sponsor and participant levels … [and] we believe NextCapital's proven technology and talented team are equipped to help us advance," she says.
Knowledge bump
NextCapital also gives Goldman ready access to "expert" staff, software engineers in particular, that Goldman can draw on to help improve its own services, according to the firm.
"We're excited about the expertise they bring ... including their talented engineering workforce with expertise in cloud computing, software engineering, and critical subject matter expertise applicable to the rigorous financial and regulatory demands required to scale personalized retirement plan management," says Athridge.
"We're excited about NextCapital's existing managed account capabilities and resources to build new capabilities," she adds.
Once the deal for NextCapital closes, Goldman will fold the business into its multi-asset solutions business.
The unit, which administers $220 billion, sells custom-designed portfolios from Goldman and third party asset managers on an outsourced chief investment officer (OCIO) basis, according to the firm. It is the second largest global OCIO vendor.
---
---
---
Brian Murphy
Another company that never quite figured it out. The path to changing the industry and a successful business model in Wealth Technology is NOT B2B. Only way into the big leagues (ie. a sustainable, competitive business) is delivering a B2C experience that competes against the current AUM model and isn't tied to any particular custodian. Rethink what end users need and deliver that...period.