Vlad Tenev's storybook company is having to make more grownup choices.
Brooke's Note: Part of what fascinated me about Robinhood was how it was succeeding with young investors who largely reject any financial services company. It raised the question of whether a counter-fiduciary, anti-RIA model could take hold by embracing crypto and casino-like trading of stocks like AMC. Bitcoin's astonishing rise in its early years provided a form of subsidy to this approach -- along with Covid-cloistered young people left with little to do but trade. The party might be over. Robinhood's market capitalization is now $8.3 billion, and it has $6 billion on its balance sheet. That means its famed app gets valued at $2.3 billion? It may help explain why the company is using a meat cleaver to remove corporate fat, though Tenev also suggests that having all those people aboard was just gumming up the works and cramping his swashbuckling style. But many of his plans have a decidedly traditional look to them, so you can see why investors demand a low price for HOOD shares to accept what looks like a big risk.
Robinhood is letting go of 9% of its workforce as its share price craters to near $9 and its market cap falls below $9 billion, hoping to avoid burning through the $6-billion nest egg sitting on its balance sheet.
The Menlo Park, Calif., brokerage is cutting people in droves -- about 350 got pink slips -- after rocketing growth over the past two years saw its staff soar from 700 to 3,800.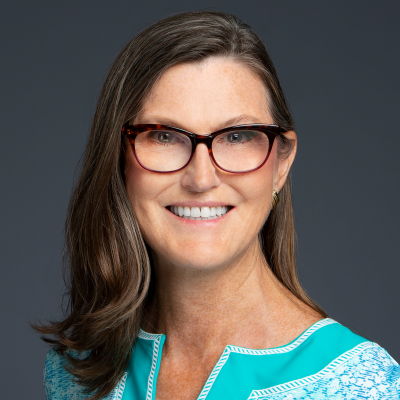 Now, Robinhood CEO Vlad Tenev has realized that the bigger staff proved to be an albatross of managerial "layers" for his company that once stole marches on incumbents by moving with nimble alacrity.
"In the seven years since Robinhood launched, we have already disrupted the massive retail brokerage industry in the United States. We did this with a lean team and radical customer focus," he writes today (Apr. 26) in a blog post.
"This rapid headcount growth has led to some duplicate roles and job functions, and more layers and complexity than are optimal," he adds. ",,these reductions to Robinhood's staff [are] the right decision to improve efficiency, increase our velocity."
The decision is 'right' but not easy, he adds.
"While this decision was necessary, it was not one we undertook lightly."
Losing ground
Many of the hires were made after heavy outside pressures forced Tenev's hand -- namely issues with the app and trading capacity that led to high call volumes that couldn't be sufficiently addressed.
"We grew net funded accounts from 5M to 22M and revenue from ~$278M in 2019 to over $1.8B in 2021," he writes in the blog piece.
Robinhood rose on a rising tide that has since ebbed, writes Financial Revolutionist.
"In Q1 2021, retail traders accounted for 24% of equity trading volume in the U.S.; that proportion has now dipped to 17%."
This time, it may be pressure from another layer Tenev brought to his company -- pubic shareholders.
The stock (HOOD) is now off about 75% from its IPO, losing about 4% today before losing another 3% in after hours trading. The company's market cap is down to about $8.3 billion.
Shares finished at $9.70 after hours -- below the previous 52-week low of $9.85. It peaked at a 52-week high of $85 in intraday trading last August.
Still Tenev underscored that the IPO's higher price did yield value that is not going away.
"Our financial position remains strong with over $6B in cash on our balance sheet," he writes.
"To keep it that way we're anticipating and being responsive to changes. We are also scrutinizing our headcount growth targets, and making sure that we continue to prioritize internal opportunities for automation and operational efficiency."
White knight
Though the share price plunge has scared off many investors, a leading light of technology investing, Cathie Wood, chief executive of Ark Investment Management, keeps buying more of the company, which drew media attention in the past 24 hours.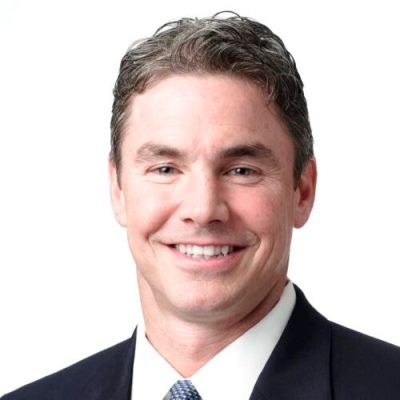 Wood's flagship Ark Innovation ETF (ARKK) -purchased 434,167 shares of online securities brokerage valued at $4.5 million, according to The Street article.
Wood may like Tenev's plans to compete for more wallet share with competitors by branching out to their traditional cash cow services. See: Robinhood shares spike 25% after CEO Vlad Tenev finally goes back on the attack against Acorns, Fidelity, and Schwabitrade by adding their tricks and features to its quiver
She may also see merit in his plan to expand his company's edge with 'Reddit' investors by having an in-house 'Reddit.' See: Acorns sure seems ripe for Robinhood's picking now that there are zero degrees of separation post-Say Technologies deal, analysts say
More fundamentally, Robinhood may need to make its core trading business appeal to a broader range of investors.
In January, it hired Steve Quirk, the TD Ameritrade architect of online trading platform thinkorswim, as first-ever chief brokerage officer to bridge the gap between academia and reality. See: Robinhood gets 'brilliant' upper manager -- and a spare CEO -- by nabbing TD Ameritrade's ex-thinkorswim top exec, hopefully to throw a lifesaver to Robinhood's sinking stock
"We will introduce key new products across Brokerage, Crypto, and Spending/Saving," Tenev writes.
"We will retain and continue to hire exceptional talent in key roles and provide additional learning and career growth opportunities for our employees. And of course, our international expansion efforts will continue to accelerate from here."
---
Related Moves
---
January 6, 2022 – 10:33 PM
---
---
---
Jeff Spears
April 27, 2022 — 10:36 AM
It is harder than it looks. A unique user interface is a good start. Unfortunately most option investors loose money. The next phase of growth will not be as sexy. It will hopefully last.
Brian Murphy
Browsing through today's earnings release it's easy to see that Robinhood is badly sputtering. They've done some great things (zero commissions, opening crypto to retail investors, and a great app), and hopefully can pull out of this freefall. They need to rethink their positioning and how they wish to compete in order to do so however. Average account size of a bit north of $4k isn't helping them.
---