Jeff DeMaso: 'Is there a net benefit to the credit card owners...not really.'
Brooke's Note: As journalists we can get as wearied of wading through ambiguous fee information as the investor. It causes too much depression, boredom and brain damage to try to sort it all out. So when we learned that Jeffrey DeMaso had worked through the confusing fees, services (including what a card member 'point' is worth to a Vanguard user by way of Amex] and disclosures in the Amex-Vanguard deal, it truly advanced our understanding of the story. When we let Ron Rhoades look it over, he didn't mince words either. Those views are not only countered by the Vanguard and Amex PR departments; a Morningstar researcher made a well-contended case that we are all getting a little too worked up over pennies. You decide whether it's a mountain out of a molehill -- or mountain from a volcano.
American Express' and Vanguard Group's new private labeling deal literally doesn't add up when the confusing fees and service levels are sorted out, according to a newsletter that bills itself as the "foremost authority" on Vanguard funds.
The Malvern, Pa., employee-owned, discount manager and the often premium-priced New York City financial company announced the joint service earlier this month, offering Vanguard financial planning to Amex's legion of credit card holders.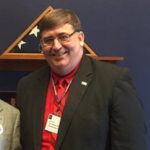 The kicker: A hefty 50-basis-point fee and a tightrope walking conflict of interest.
Right off the bat, Amex will receive a "promoter fee" of up to 50% of the fee that card holders pay to Vanguard Advisers, Inc. (VAI) for enrolling in INVEST.
But deep in the fine print is this warning: "The receipt of this compensation by Amex creates a conflict of interest because Amex has a financial incentive to promote VAI's advisory services."
Amex is accustomed to taking on bureaucracies on issues of representation. Just two days after it announced the Vanguard deal, it was the subject of an exhaustive Wall Street Journal article headlined: IRS Investigating American Express Sales Pitches
Ron Rhoades, an assistant professor of finance at Gordon Ford School of Business at Western Kentucky University, says Vanguard has a fiduciary responsibility to make fees consistent and known.
"I think highly of Vanguard. I think less highly of them after this boondoggle," he says.
Vanguard spokeswoman Karyn Baldwin says INVEST materials comply with Securities and Exchange Commission (SEC) guidelines and marketing rules.
"Fee and service details, as well as the relationship between Vanguard and American Express, are prominently disclosed across these materials," she says.
No net benefit
Formally known as "INVEST for Amex by Vanguard," the investment management and credit card services program has a sweetener -- Amex "points" toward what it calls an "exclusive set of rewards" for those who enroll.
But INVEST is far from a bargain, even with points thrown in, says Jeff DeMaso, research editor for the "Independent Adviser for Vanguard Investors."
"Is there a net benefit to the credit card owners who, without this deal, would be without a planner? Not really," DeMaso says.
Any investor can get the same advice from Vanguard Personal Advisor Services (PAS). The firm offers a digital robo-advisor for 20-basis points, or a living, breathing advisor for 30 basis points, according to the company website. Minimum investments apply.
INVEST investors would pay the same 20 basis points for Vanguard's digital service, he notes. See: Vanguard Group signals launch of long-anticipated -- vanilla as hell -- dirt cheap, perhaps 'clunky' robo-advisor, but Schwab, Fidelity should worry, nonetheless, analysts say
This looks like a private branding of Vanguard PAS to me," says DeMaso. See: With McKinsey helping to up its 'efficiency,' Vanguard Group does eye-opening client acquisition deal with American Express that layers a big fee onto financial planning offering that the two firms roughly split
Distinct service
Amex spokeswoman Elizabeth Crosta says its up to card customers to decide whether "INVEST is right for them based on their own needs and financial goals."
Baldwin initially declined to answer specific questions but directed RIABiz to a statement. [She later responded to a series of follow-ups]
"INVEST is a new and distinct service available exclusively to American Express Card Members, coupling Vanguard advice and investment management with Card Member rewards," the statement says.
"To enroll in INVEST, card members will need to open (or already have) a Vanguard brokerage account."
But Amex customers must jump through a number of other hoops before they're eligible to take advantage of Vanguard's services, according to the fine print on the INVEST website.
Another disclosure notes that the "same investment advisory and financial planning services" are available at a "lower fee" by investing directly in Vanguard advisory services--without the add-on benefits of Amex rewards and exclusive advisory services and planning tools offered by VAI.
The level of services provided to investors, however, is contingent on the amount of assets in their portfolio.
Captive market
INVEST imposes account minimums that begin at $10,000 in "eligible investments." That caveat means the money must be solely invested in Vanguard funds.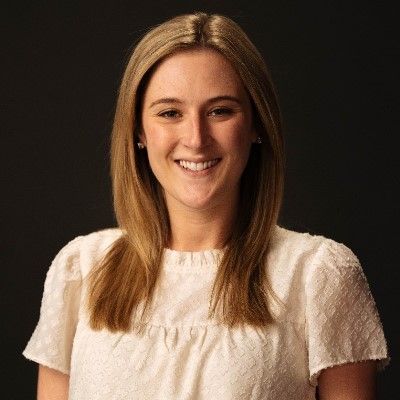 "Ineligible investments include non-Vanguard mutual funds, individual bonds, securities traded on international exchanges, preferred stocks, penny stocks, illiquid stocks, and options," according to the website.
Card holders will be eligible for an exclusive set of rewards, and if they have an American Express High Yield Savings account, they will also be eligible to earn an annual $45 cash bonus, according to the site.
"The only people who would get advice by signing up with INVEST for Amex by Vanguard who wouldn't get it by going with Vanguard PAS are those Amex card owners with $10,000 to $50,000 to invest. But in that case you are only getting one 30-minute consult ... How valuable or productive is one 30-minute consult?
"And if you have between $50,000 and $100,000 you are arguably paying more but getting less," DeMaso says.
To get an unlimited number of consultations, an investor must have a minimum $100,000 end-of-day account balance at least once during a 30-day period and no less than $80,000 under advisement at all times.
"Compare that to Vanguard PAS where you also get ongoing access with an advisor whenever you need it ... and the minimum is $50,000," DeMaso says.
It's possible for the 50-basis-point fee to be reduced depending on "asset allocation, account type, and specific holdings" but under no circumstances will it be less than 45-basis-points, the fine print states.
"All costs associated with fund expense ratios still apply at all times. Other charges may apply based on a "brokerage account commission and fee schedule."
The much touted Amex points are tallied annually and can range from 5,000 points on taxable assets of $50,000 up to $100,000; 25,000 points for greater than $100,000 up to $500,000 and 50,000 points if taxable assets are greater than $500,000. Funds in traditional or Roth individual retirement accounts are excluded.
Fee dissection
The hard numbers make it clear that the fee difference is significant, DeMaseo writes in his analysis.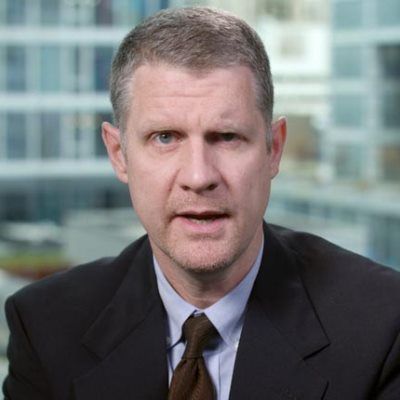 For example, an investor with $100,000 could go directly to Vanguard and sign up for PAS and pay 30 basis points - or $300 a year.
Or, that same investor signs up with INVEST and pay 50 basis points or $500 a year.
"Do the "extra rewards" make up for the $200 cost difference? Nope. 5,000 points translate into $50 assuming a 1% conversion rate.
"Add in the full $75 cash bonus for $50,000 you also have stashed in your Amex high yield savings account," DeMaso says in his report.
"So, 'INVEST for Amex by Vanguard' costs $500 a year, but you earn $125 in rewards, which brings your "rewards-adjusted cost" to $375. That's still more than the $300 you'd pay by going straight to Vanguard."
Alec Lucas, a strategist with Morningstar Research Services, says all this fee dissection may go too far.
"This is yet another example of the industry using Vanguard to criticize Vanguard," he says.
"If you think that Vanguard's 50-basis-point charge with Amex is a bad deal, then you should also pick on Fidelity Personal Planning advice and Betterment. But with Amex, you're also getting awards."
The simplicity of bundling of services under one account may confer its own value, Lucas says.
"If it wasn't a better deal to go with Vanguard, then Amex wouldn't be compensated for the deal," he explains.
"At the same time, you have the awards and the high-yield savings that you don't get with Vanguard, but you've also got the simplicity of using the credit card."
Baldwin agrees. "Not only does INVEST empower clients with an intuitive digital experience, ongoing portfolio management, financial planning tools and the guidance of a human advisor, the service is further augmented by the unique benefits for card members -- including membership rewards and a high yield savings account bonus."
Brand risk
Getting planning to people who don't have it in a form that boosts them is a positive, Baldwin says.
"Importantly, advice is not a one-size-fits all value proposition; it should be available in a range of options to best meet investors' needs, preferences, and the desired value for the cost."
The Vanguard explanations for the divergence in fees and service don't fully satisfy, says Rhoades.
The fact that two sets of Vanguard brokerage clients end up paying two sets of fees poses risks, he says.
"Does Vanguard realize that having some clients pay a significantly higher fee for the same advisory services (even if such clients receive additional benefits from Amex), may likely be a blow to Vanguard's reputation as a low-cost provider, and may also diminish the firm's internal culture?"
---
---
---