Brian McLaughlin (far right, Eric Clarke far left, Corey Westphal middle at USC game where deal was proposed in 2019): 'My philosophy was blinders on.'
Brooke's Note: One inevitability an RIA reporter faces in debriefing CEOs post-merger are all the platitudes about the wonders of shared culture. Eric Clarke and Brian McLaughlin checked that box. Then McLaughlin did what no merging CEO ever accomplished in my journalism memory -- he made the cultural intangibles tangible. He says he has passionately proposed dreamed-up ideas to Clarke over the years in hopes of finding a kindred soul -- and sign-off. "His answer is always 'yes,' and that's what I want to wake up with every day," he says. Joel Bruckenstein, meanwhile, unbidden, told me that he became a McLaughlin fan way, way back in the aughts when he did his first review of Redtail software and mentioned three problems he had with the design. Shortly thereafter, Bruckenstein received a note from McLaughlin telling him his review was already obsolete, because he immediately sat down and wrote the code to remove the issues. Watch this Orion-Redtail merger. It involves two complementary superpowers, headed by two friends who know and trust each other and will be egging each other on to try the improbable and make it work.
Eric Clarke admits that he had an ulterior motive when he invited Brian McLaughlin to a football game between USC and Oregon in 2019 -- knowing what a big Ducks fan he is.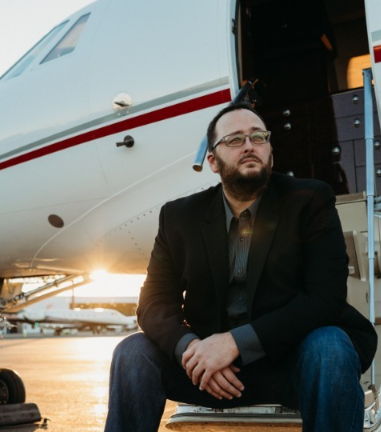 It was at the game that the Orion Advisor Solutions CEO first broached the idea of a combination between his firm and Redtail Technology.
McLaughlin had founded Redtail in 2003 and had become, by far, Orion's largest integration partner.
"I wanted to tell Brian we were really interested," Clarke recalled during a three-way Zoom call today with RIABiz and McLaughlin.
"Brian was not interested. he wasn't returning text messages and missed my Zoom calls," Clarke added with a wink.
McLaughlin preferred to tend his own garden for his first 19 years in business.
"My philosophy was, 'Blinders on.' I never entertained any [deal]. I love what I do," he says from his Sacramento, Calif. base.
Scoring a big deal
Clarke finally convinced his long-time friend and integration partner that he would love life even more under Orion, and the two firms announced their merger today (Apr. 19).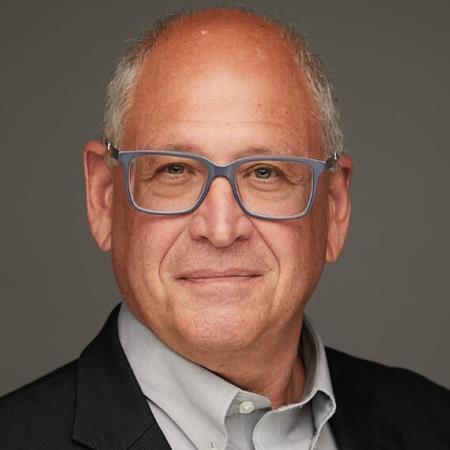 The blockbuster deal combines the No. 1 CRM provider to advisors with one of the Big Three providers of performance reporting and TAMP bundling. Orion has 2,300 firms with a combined $1.9 trillion of AUA.
Terms were not disclosed but McLaughlin parlayed a good part of his ownership into shares of Orion and now sits on the board. Those shares could shoot up in value if Orion stays on course for an IPO or sale. See: What exactly to make of the Barron's article about Orion being listed for sale by Raymond James for $1.8 billion -- and how it boils down to 'when', not if
He simultaneously left the Riskalyze board to give Orion his full attention, he adds. McLaughlin will become Orion's President of CRM, reporting to Clarke.
What Orion scored in acquiring Redtail is "a big deal," says Joel Bruckenstein, principal of Technology Tools for Today (T3).
"Orion scores a ton of clients with a guy like Brian who is a great technologist. You can set him loose on all that Orion data, and he'll find a way to monetize it."
Mclaughlin agrees.
"I can't wait to get into Orion's data and see what I can do."
Bottom-up process
The two firms currently share plenty of data. Redtail commands upwards of 60% of the RIA/IBD rep CRM software market with a staggering 110,000 users affilated with 19,000 different firms. See: Orion buys BasisCode to tame its own data tiger including HiddenLevers and the roiling IT trove of 2,200 RIAs with $1.7 trillion AUA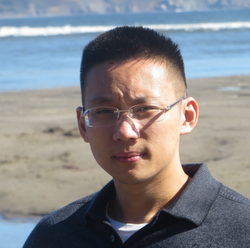 It's market penetration on par with Orion's chief competitor, Envestnet, in terms of advisor headcount.
Orion and Redtail already overlap at 650 enterprises and Redtail is, by far, Orion's largest integration partner already. But Clarke says the 18,350 firms with no overlap are ripe for shared integrations.
"We absolutely will be able to execute on that," Clarke says.
"We can provide that CRM they're already using. That's really a different thing rather than taking it from the Orion home office and pushing it down. It's a bottom-up process."
Expect Orion to capitalize on Redtail's commanding market position, says Franklin Tsung, advisor to his father's firm AppCrown, which provides industry data and integrations to Salesforce CRM to RIAs from its New York City headquarters.
"The accretion is there, even factoring the lowest penetration of upsell from Redtail Advisor users to adopt the Orion/Brinker [and other tech] combo wombo; from a financial perspective, this makes sense," he says.
"Eric's a sophisticated player and much respect there on this move."
CRM competition
The penetration could be significant because CRM, says Marc Butler, president and chief operating officer of Skience, a Herndon, Va., provider of technology solutions and consulting services within the Salesforce ecosystem.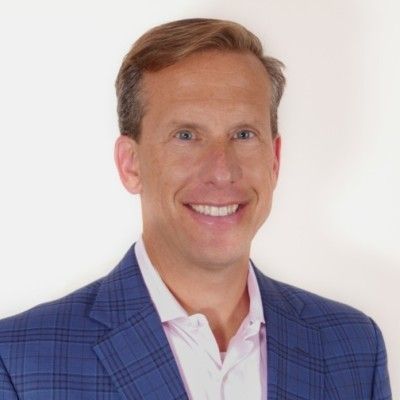 "Advisors have been demanding more integrated platforms, inclusive of CRM, from a front-office perspective," Butler says.
"We also see wealth management firms increasingly leveraging CRM capabilities to serve their operational and back office needs."
Yet Redtail won't be without major competition from Salesforce -- even as an Orion-owned brand, Tsung counters.
"From my CRM specialist perspective, I still hold the view and have seen no other CRM that could rival Salesforce Financial Services Cloud's depth, scope and integration capabilities, so this, for the CRM competition, will prove interesting."
Bruckenstein agrees Tsung has a point-- Salesforce is currently Orion's major RIA CRM partner, and it has more sophisticated workflows than Redtail.
Still, Redtail has somewhat limited vulnerability to Salesforce, he adds both because Salesforce is much more expensive and its added features are "overkill" for many financial advisors.
Heading up-market and keeping Wealthbox down
On the lower end of the price scale, Redtail competes with Wealthbox and AdvisorEngine (formerly Junxure) and the recent actions of those firms may be most indicative of what Orion needs to do to succeed as an owner of Redtail, according to Doug Fritz, CEO of F2 Strategy. See: Doug Fritz's startup in Santa Cruz is a surfing safari that is beginning to make waves by providing billion-plus RIAs with software shock troops
"There are probably some lessons from the acquisition of Junxure by Advisor Engine," he says from Santa Cruz, Calif.. "Orion will have to care and feed Redtail extensively or risk pissing off legacy clients.
"We hope that Orion has a plan to advance Redtail's capabilities and make it more competitive than it is today -- especially versus Wealthbox."
He adds: "What will happen to the Redtail employees that really know the tool? Will Orion keep them or are they spinning off, which will leave Orion to reverse-engineer the tool?"
Wealthbox just raised capital and is growing rapidly adn Junxure has just completed an impressive overhaul, Bruckenstein adds. See: Wealthbox raises $31 million after finding its groove converting Salesforce and Redtail CRM users and leaping up the marketshare ranks
Yet Redtail may also be heading upmarket, he says. "They're in more RIAs than you'd think."
Redtail absolutely is moving up-market, according to McLaughlin.
"That was always on our roadmap," he says.
He points out that his firm's latest release moved capabilities in that direction already.
The Orion-Redtail transaction is expected to close in the second quarter of 2022.
After the deal is complete, the combined technology platform experience is expected to come to market quickly as APIs and deep integrations are already in place.
As open architecture platforms, Orion and Redtail will continue to support their existing technology integrations for clients, the company said.
---
Related Moves
February 10, 2022 – 2:22 AM
---
January 7, 2022 – 11:40 PM
---
October 5, 2018 – 6:05 PM
---
---
Mentioned in this article:
---
---
---
---