Walt Bettinger: We took steps to help our clients navigate the mutual fund selection process more efficiently.
T. Rowe Price is buying its way onto a coveted spot on Charles Schwab & Co.'s mutual fund platform thanks to a "long-term strategic relationship," but it won't come cheap and not without potential conflicts of interest.
The Westlake, Texas brokerage, bank and RIA with $7.8 trillion of AUA will collect a projected fee ranging between $8 million and $10 million this year.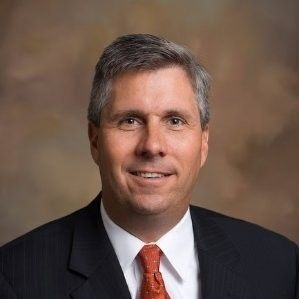 But the Baltimore fund firm will get to put 120 institutional, active mutual funds spanning about 65 Morningstar categories, for now, exclusively onto the Fund Finder search engine at a promotional par with Schwab's own proprietary products.
"This is the beginning of a long-term strategic distribution relationship that should benefit both firms and especially our investors and the advisors who serve them," said Schwab CEO Walt Bettinger, during today's (Apr. 18) earnings release.
The T. Rowe deal went into effect "on or about Feb. 1" as an apparent follow-on to a test drive arrangement announced in mid-December that only encompassed Schwab's $3.6 trillion of RIA assets.
T. Rowe gains a strong measure of exclusivity for the foreseeable future but Schwab isn't ruling out similar deals with other fund managers.
"We may explore establishing strategic provider relationships with other firms in the future, particularly in other areas where we don't already have existing strengths, but we do not have immediate plans to establish other similar relationships currently," said Schwab's Peter Greenley.
Steve Larson, head of wealth management platforms at T. Rowe Price, said via email the long-term deal derives from a longer-standing relationship reaching back decades. See: Schwab and T. Rowe Price finally strike a OneSource deal with help from an ex-Fido exec
"Both firms share a primary goal of focusing on what matters most to clients. This deeper and strategic partnership will deliver what we believe advisors and clients want, which is access to superior active management at a reasonable cost," Larson wrote.
Perks and fees
The $10-million fee -- above and beyond what T. Rowe Price pays for shareholder and administrative services -- is far more than typical funds pay to be listed on OneSource, Schwab's no-transaction-fee shelf space.
For that, Schwab levies a one-time establishment fee that generally is not more than $25,000 for the first fund and $3,000 for each additional fund within a fund family after that when adding a new fund to Schwab's NTF platform, according to the company's website.
It also far surpasses the fees that other fund firms pay to be part of Schwab's OneSource. Schwab charges an asset-based annual fee, typically .40% of the average fund assets held at Schwab and as high as 0.45%," the company discloses.
A T. Rowe spokeswoman says Schwab gets another perk out of the deal.
"Our I Class is now available at no-transaction-tee for RIAs who custody with Schwab. This share class is not currently available [commission-free] at any other custodian.
"RIAs with existing positions in the Investor Class also have the opportunity to convert their shares to the I Class, which is a lower cost share class."
Acknowledged conflicts
Schwab acknowledges that the arrangement constitutes "a considerable financial benefit to Schwab" and creates conflicts of interest.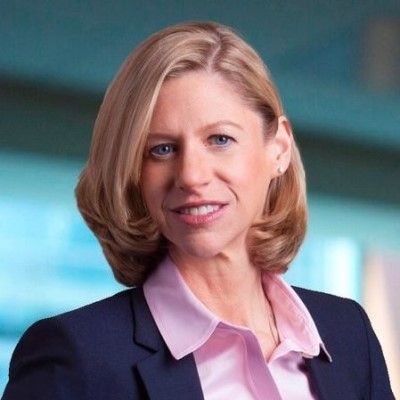 That's because "T. Rowe Price gains greater access to Schwab representatives and advisors that custody their clients' assets at Schwab, and Schwab will promote T. Rowe Price funds to its clients on schwab.com and other digital properties."
"Clients may be more likely to select, and Schwab representatives or advisors that custody their clients' assets at Schwab may be more likely to recommend, funds that are familiar to them, " the company adds.
Yet the conflicts are limited, it claims.
The Schwab-T. Rowe compact will not impact selection of any fund on the Mutual Fund OneSource Select List or other tools and lists prepared by Schwab, it claims in a disclosure.
"In addition, the compensation received by Schwab representatives will not differ based on whether the fund is from a Schwab affiliate, third-party, or T. Rowe Price."
The deal comes amid a long-term stagnation of the OneSource platform's asset base. which averaged $222 billion in 2021 and declined to $213 billion in 2022, according to today's earning's release.
That amount contrasts with a more robust category for Schwab -- "other third party mutual funds and ETFs" -- which had an average balance that jumped to $872 billion on average in 2022, up from $849 billion on average in 2021, the same release shows.
More options
The way it works, Schwab investors who search for factors such as low expense ratios, no transaction fees, and high Morningstar Overall Ratings on the Fund Finder tool on Schwab.com will no longer just receive a match from a the grand galaxy of thousands of funds Schwab distributes.
They will also be offered the Schwab and T. Rowe Price products that best approximate that fund.
"Clients using our enhanced Fund Finder tool on Schwab.com now have the option of referencing modules that highlight funds from Schwab and T. Rowe Price," Bettinger explained.
The bifurcated approach is designed to satisfy two types of clients -- ones who want to stick with a couple of brands they know and those that want to venture into all that "open architecture" offers, even hazarding lesser-known brands.
"We offer and remain deeply committed to an open architecture model," writes Heather Fischer, Schwab's head of third party platforms in a piece published on AboutSchwab.com. "But some of our clients are telling us they want help navigating all those choices...
"The good news is that more than half of investors feel well equipped to navigate the fund selection process. Still a significant number of investors feel overwhelmed, frustrated and confused.
"Having a world of choices is undoubtedly a great thing for investors, and many new products and asset classes are now more accessible and bring new opportunities to individual investors."
High rankings
The T. Rowe funds don't get rubber stamped and must not only meet their search criteria, but have no transaction fees, and have Morningstar Overall Ratings of four or five stars.
But Schwab believes T. Rowe's brand represents good quality.
The average manager of the funds in the Schwab-T. Rowe deal have 22 years of experience, including 17 years with T. Rowe Price.
An estimated 70 of their 159 institutional share class funds had earned a 4- or 5-star Overall Morningstar Rating as of last October.
More than 90% of T. Rowe's institutional share classes have expense ratios at or below the average Morningstar Category expense ratio for that category.
---
---
---
Brian Murphy
Compensated conflicts of interest never go out of style in the investment advisory world...just new packages, players and ways to shear the sheep. No need to base recommendations on any sort of merit when you can be bought off to advise otherwise. Great job Schwab and T. Rowe! (Yes, sarcasm).
---